Fri. May 28 -- Long-campaigning L.A. melodic-metal warriors Armored Saint return with a new album, "La Raza." With Holy Grail, Riot Brides, DJ Will. At House of Blues, 8430 Sunset Blvd., West Hollywood 90069; 9pm; $22.50; (323) 848-5800; www.ticketmaster.com.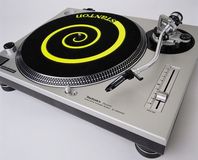 Sat. May 29 -- Don Waller, a.k.a. Agent 00Soul, spins the rarest funk and soul at an all-afternoon DJ bash featuring every kind of groovy hipsterism. You got Danny Benair at noon, Becky Ebenkamp at 12:45, Gene Aguilera at 1:30, Lucky La Rocka at 2:15, Don at 3:00, Jason Pandora at 3:45, Kari French at 4:30. At the Rhino Records Pop-Up Store, 1740 Westwood Blvd., Westwood 90024.
Sat. May 29 -- The quintet of violinist Regina Carter lilts the African-influenced original improv. A presentation of the Jazz Bakery's Movable Feasts at the Grammy Museum, 800 W. Olympic Blvd., downtown 90015; 8 & 9:30pm; $35, students $15; www.jazzbakery.org.
Sun. May 30 -- If you've got a helicopter, think about attending the Memorial for Ronnie James Dio. At Forest Lawn Hollywood Hills, Hall of Liberty, 6300 Forest Lawn Drive, on the Burbank side of 90068; 2pm. I've posted a more extensive version of my 1996 Dio interview here.
Mon. May 31 -- Black thrashness from the heart of Sweden (not excluding keyboards): Dark Tranquillity hump their new "We Are the Void." With Mutiny Within, Threat Signal, Oblivion, Still Phantoms. At the Key Club, 9039 Sunset Blvd., West Hollywood 90069; doors 8pm; $17; 15+; www.keyclub.com; (310) 274-5800.
Wed. June 2 -- Dub Club continues its exemplary run of Jamaican biggies with DJ Junior Cat, escaping Kingston's drug wars for ours. With Izzy, Rebel Empire and Taz. At the EchoPlex, 1154 Glendale Blvd., Echo Park 90026; doors 7:30pm; $10; www.attheecho.com.
Wed.-Thurs. June 2-3 -- The latest microtonal batch from the Partch ensemble includes works by Harry Partch, Lou Harrison (imagining the music of pre-Columbian Mexico!), Anne LeBaron and Madeline Tourtelot.. At REDCAT, 631 W. Second St., downtown 90012; 8:30pm; $25; www.redcat.org.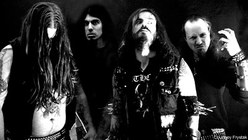 Thurs. June 3 -- The three American dudes collectively known as Abigail Williams (after the Salem Witch Trials catalyzer) raise classic pummeling black metal to rival the Swedes. With the excitingly dense and noisy Lightning Swords of Death (pictured), throwing the release party for "The Extra Dimensional Wound." At the Whisky, 8901 Sunset Blvd., West Hollywood 90069; www.whiskyagogo.com; (310) 652-4202.
Thurs. June 3 -- Bruce Kalberg employed original random modes of photography to capture the darkly surreal images of early-'80s punxters he displayed in his guerrilla publication NoMag. Today you get to see a lot of those bigger, and meet him. At Reserve Store, 420 N. Fairfax Ave., LA 90036; 7-11pm.

Read Brick Wahl's jazz picks in LA Weekly here, Don Heckman's jazz picks here and MoshKing's metal listings here.