Fri. June 18 -- Talk about a furious Latin pianist with the passion and chops to wail on any kind of jazz: Otmaro Ruiz. On the patio at LACMA, 5905 Wilshire Blvd., LA 90036; 6-8pm; FREE.
Fri. June 18 -- With Cosmosquad, all the guitar geeks will be salivating over Jeff Kollman's eggcreamy tone, his fluid chops and his mastery of stomp boxes, but the mere human beings will most dig the way he makes his ax speak so anyone can understand. With an ingenious brute of a drummer, Shane Gaalaas, and Ric Fierabracci on bass. At the Baked Potato, 3787 Cahuenga Blvd. West, Studio City 91604; 9:30 & 11:30pm; $20; (818) 980-1615; www.thebakedpotato.com.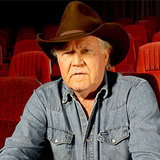 Sat. June 19 -- Compare Waylon Jennings' great rendition of Billy Joe Shaver's comic whorehouse stomper "Black Rose" to the creaky-voiced author's, and damned if Shaver's doesn't kick more ass. Salty old cowboy Shaver is the deftest lyricist in the history of country music. Tonight he follows Dave Gleason and Ellen Jewell. At the Redwood Bar & Grill, 316 W. Second St., downtown; (310) 245-0273; www.theredwoodbar.com.
Sat. June 19 -- Musicians Institute grads (via Houston) Scale the Summit carve out a strong brand of lyrical instrumental metal. Opening the main stage of the Make Music Pasadena Festival, 36 E. Holly St. 91103; 2pm; FREE.
Sat. June 19 -- The quintet of trumpeter Elliott Caine (including muscular saxist Carl Randall) lays down post-bop with that's contemporary without being "contemporary." At Jax, 339 Brand Blvd., Glendale 91203; (818) 500-1604.
Sat. June 19 -- The pick of masters from Charlie Haden to the Stones, saxist Ernie Watts hosts a release party for his new record. Not a lot of emotion, but listen to his rich tone and the way he shades his notes. At Café Metropol, 923 E. Third St., downtown 90013; 8pm; $10 cover, $22 minimum; (213) 613-1537; reservations recommended.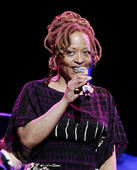 Tues.-Wed. June 22-23 -- It ain't Cassandra Wilson's fault that femme vocal jazz got semipopular. She's got deep soul and a real feel for the blues, and she copies nobody. Oh, and a PRESENCE. The queen of the '80s-'90s generation. At Catalina Bar & Grill, 6725 Sunset Blvd., Hollywood 90028; 8 & 10pm; $35-$40; (323) 466-2210; www.catalinajazzclub.com.
Tues. June 22 -- Smart idea to have Metallica, Slayer, Megadeth & Anthrax broadcast a four-hour concert from Bulgaria almost live in movie theaters worldwide, except they prolly gots no beer. Thursday too in some places. 7:30pm; around $20; find your nearest participating theater at www.thebigfourlive.com.
Thurs. June 24 -- Here's a real sludgefest for ya. I've been listening to Zoroaster's new "Matador" while cranking out these listings, and it's a real advance of echoing huffin' Sabbatical atmosphere. Savannah's Black Tusk rock & yell damn fiercely; Florida's Dark Castle groan low & slow; Attaloss I dunno; anybody's guess what the femme-fronted pop-rock unit Visqueen are doing on this bill. At the Viper Room, 8852 Sunset Blvd., West Hollywood 90069; 11pm; $10; (310) 652-7869; www.viperroom.com.


Read Brick Wahl's jazz picks in LA Weekly here, Don Heckman's jazz picks here and MoshKing's metal listings here.