Fri. Aug. 13 -- Vibraphonist Nick Mancini gets into his new & old thing, hitting the challenging originals and twisting some pop stuff from his youth with the help of singer Celia Chavez, windman Katisse Buckingham, drummer Andy Sanesi, percdude Mike Bennett and bassist Greg Swiller. At LACMA, 5905 Wilshire Blvd., LA 90036; 6-8pm; FREE; Friday summer jazz schedule here.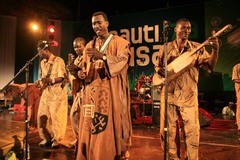 Fri. Aug. 13 -- The Malian band Bassekou Kouyate & Ngoni Ba hit the plucky griot trail with music that makes yer organs twitch; the rich vocals of Amy Sacko mix in the earth. (Personal friends of Leni Stern, don't ya know.) And Dengue Fever has a distinctive take on Cambodian dance-pop. Those two are at 8pm. Same day at noon, Arohi Ensemble brings together traditions from Persia, Africa and around the world for a thoughtfully emotive experience. At Grand Performances in California Plaza, 350 S. Grand Ave., downtown 90071; FREE; www.grandperformances.org.
Fri. Aug. 13 -- The Honorable DHC keeps his blues & folk & country act fresh, this time bringing in X drummer D.J. Bonebrake. Many other bands on the bill too. At Crane's Hollywood Tavern, 1611 N. El Centro Ave., Hollywood 90028; 8:30pm; free.
Fri.-Sat. Aug. 13-14 -- Former Miles & Herbie windman Bennie Maupin does his own beautiful chamber-jazz thing with a crack band. You better call about this one, 'cause it's not listed on the World Stage web site or Maupin's site, but it should be happening. At the World Stage, 4344 Degnan Blvd., Leimert Park 90008; 8:30 & 10:15pm; www.worldstage.org; (323) 293-2451.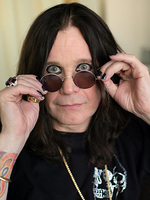 Sat. Aug. 14 -- Ozzfest in the San Bernardino desert comes with its own special load of dilemmas. On the one hand: It's hot, dusty and shadeless; you can't bring in water or sunscreen (no water fountains either); the lines for entry, food/drink and bathrooms are often ridiculous; the traffic situation can be horrifying; the lesser-known bands pay to play; and it's the site of the 2005 disaster where dark forces within the Osbourne camp (certainly not Ozzy) sabotaged Iron Maiden's set. On the other hand: It usually has a tiptop lineup, from first to last, this year presenting 14 bands; the sound is good; the timetable runs like a watch factory; and the metal camaraderie is palpable. The highlights of the main stage are Ozzy Osbourne with new guitarist Gus G. (9:15), the ever-entertaining Motley Crue (7:45), Rob Halford's double-kicking Halford (doing scarifying originals and Judas Priest material, 6:40), and Dez Farfara's blistering modern-metal warriors DevilDriver (5:45). The Second Stage offers something for everybody including Zakk Wylde's hellbent Black Label Society (4:55), resurgent original Bay Area thrashers Exodus (3:20), Sabby sludgemen Saviours (2:45), extreme theatrical modernists Goatwhore (2:15), Canadian rumblers Kataklysm (1:15), and hissing/growling twin-guitar hillbillies Skeletonwitch (12:45). I review the new Ozzy and BLS albums here. At San Manuel Amphitheater, 2575 Glen Helen Parkway, Devore 92407; doors at noon; $19.50-$155; www.ticketmaster.com.
Sat. Aug. 14 -- Garage a Trois is a creative-periphery supergroup combining saxist Skerik, vibrophonist Mike Dillon, keyboardist Marco Benevento and drummer Stanton Moore essaying the tuneful/psychedelic side of instrumental adventure and electronic tweet. Quite listenable. At the Mint, 6010 Pico Blvd., LA 90035; pm; $20; (323) 954-9400; www.themintla.com.
Sat. Aug. 14 -- Saxist Charles Owens is a true terror, from avant to trad. At Culver's Club in the Radisson Hotel, 6161 W. Centinela Ave., Culver City; 7:30pm; (310) 649-1776 x4137.
Sat. Aug. 14 -- For loungin', you can't go wrong with local jazz/Latin trumpeter Elliott Caine's quintet featuring saxist Carl Randall, pianist Cenghiz Yaltkaya, bassist Tim Emmons and drummer Kenny Elliott. At Jax, 339 Brand Blvd., Glendale 91203; 8pm-12:30am; no cover; (818) 500-1604.
Sun. Aug. 15 -- International pianist Vijay Iyer is hitting such extreme levels of abstract precision that it's getting scary; listen closely and get elevated. At Levitt Pavilion, 30 N. Raymond Ave., Pasadena 91103; 7pm; FREE; (626) 683-3230; www.levittpavilionpasadena.org.
Sun. Aug. 15 -- Singer-drummer-mandolinist Levon Helm is the one member of the Band who could've been a major front man, if he weren't in back. He teams up with Rilo Kiley singer Jenny Lewis, and guitar revolutionary Steve Earle tags along, not to mention other guest celebs I bet. At the Greek Theater, 2700 N. Vermont Ave., Los Feliz 90027; 7pm; $29.50-$75; www.greektheatrela.com.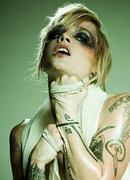 Tues. Aug. 17 -- Theater, poetry, passion, metal? That's Otep. Plus The Birthday Massacre, Beneath the Sky, The Agonist (a grand and imposing taste of lyrical metal), AfterTayste and Fight the War. At the Key Club, 9039 Sunset Blvd., West Hollywood 90069; doors 6:30pm; $17-$35; 15+; www.keyclub.com; (310) 274-5800.
Tues. Aug. 17 -- I like pianist Larry Nash & the Jazz Symphonics; the guy has a touch of swing elegance that takes you back to Central Avenue, or almost; here Nash celebrates 45 years on the scene, bolstered by saxist Rickey Woodard, trumpeter Bobby Rodriguez, percussionist Tony Poingsett and drummer Kevin Brandon. At Catalina Bar & Grill, 6725 Sunset Blvd., Hollywood 90028; 8 & 10pm; $15; (323) 466-2210; www.catalinajazzclub.com.
Wed. Aug. 18 -- New Orleans night; hope they drink it up and don't slick it up. Hell of a tradition: The Neville Brothers, Preservation Hall Jazz Band, Dirty Dozen Brass Band, Trey McIntyre Project. At the Hollywood Bowl, 2301 Highland Ave., Hollywood 90068; Fri. 8pm, Sat. 7pm; $1-$129; (323) 850-2000; www.hollywoodbowl.com.
Thurs. Aug. 19 -- ResBox always has the raddest sound artists from the West Coast and sometimes the world. This month it's our mainstay vibraphonist-percussionist-composer Brad Dutz doing his chamber-quartet thing with Paul Sherman (oboe), Jim Sullivan (bass clarinet) and Chris Votek (cello). You also get electro freakery from Blipvert and sound avalanches from Tears of the Moosechaser, a nonet that includes vocalist Kyle B. Ross, guitarist Antony DiGennaro and reedman Ulrich Krieger. ResBox at Steve Allen Theater, 4773 Hollywood Blvd., Hollywood 90027; 8pm; $10; BYO.
Thurs. Aug. 19 -- Andrew Durkin's 15-piece Industrial Jazz Group inflates, punctures, overwinds and subverts a century's worth of jazz, classical music and whatever comes to mind. At the Hammer Museum, 10899 Wilshire Blvd., West L.A. 90024; 8pm; FREE; (310) 443-7000; www.hammer.ucla.edu.
Thurs. Aug. 19 -- The Michael Schenker Group celebrates the 30th anniversary of the Scorpions/UFO guitarist's shreddin' solo project. With The Shrill, Brute Forcz, Metal Knights. At the Key Club, 9039 Sunset Blvd., West Hollywood 90069; doors 8pm; $17-$20; 15+; www.keyclub.com; (310) 274-5800.

Read Brick Wahl's jazz picks in LA Weekly here, Don Heckman's jazz picks here and MoshKing's metal listings here. Read John Payne's plutonic Bluefat.com here.