Fri. Aug. 27 -- Tool drummer Danny Carey leverages the fearless psychedelic jams and electric Milestones of Volto, featuring keysman Kirk Covington, bassist Lance Morrison and guitarist John Ziegler. At the Baked Potato, 3787 Cahuenga Blvd. West, Studio City 91604; 9:30 & 11:30pm; $25; (818) 980-1615; www.thebakedpotato.com.
Fri. Aug. 27 -- Darkly pleasant dreams as Japan's Boris, Seattle's Helms Alee and L.A.'s Red Sparowes drone and rock you to sleep (in a good heavy way). At El Rey Theater, 5515 Wilshire Blvd., L.A.; doors 8pm; $18; www.ticketmaster.com.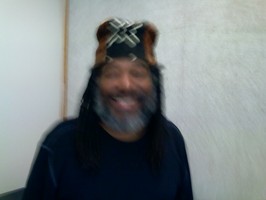 Sat. Aug. 28 -- Lucky for L.A. to have a deep musical thinker like trumpeter Wadada Leo Smith around. His compositions, inspired by emotion and structured with magical obliqueness, open windows that otherwise stay shut. (Read my recent interview with him here. To celebrate the 25th anniversary of the avant art organization SASSAS's relationship with the City of West Hollywood, Smith presents a trio of his compositions; he's not performing for a change. We get his new memorial for California EAR Unit flutist Dorothy Stone, a solo-guitar piece played by Stuart Fox. There's also a quartet composition for the saxophone family, played by Vinny Golia, Matt Harris, Casey Anderson and Casey Butler, and finally another peaceful solo-guitar work. Then you can dine with your soul at rest. A SASSAS presentation at Kings Road Park Pavilion, 1000 N. Kings Road, West Hollywood 90069; 5pm; $12; www.sassas.org.
Sun. Aug. 29 -- Poetry, abstraction, spirit channeling, you get it all tonight. Poet Dorothea Grossman passes the word around with trombonist Michael Vlatkovich and drummer Rich West; extreme vocalist and sound manipulator Anna Homler resonates the spheres with electronifier Jorge Martin. At Talking Stick Coffee Lounge, 1411 Lincoln Blvd., Venice 90291; cheap; (310) 450-6052.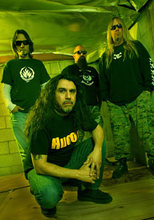 Mon. Aug. 30 -- Slayer, Megadeth, Testament. We could say more about early-'80s Oakland progressive thrash, but for a basic tripod (sans Metallica and Exodus), here's where the roots live. Glad to know Slayer bassist-singer Tom Araya's back on the boards; he and Megadeth's Dave Mustaine can iron out old differences while discussing their vertebra injuries. And Testament's Chuck Billy has gotten past his cancer scare. The heavy-metal life is the life of a warrior. Read my review of Slayer's latest disc here. At Long Beach Arena, 300 E. Ocean Blvd., Long Beach 90802; 7pm; $15.75-$54.40; (562) 436-3636; www.ticketmaster.com.
Mon. Aug. 30 -- The funk, fusion & diffusion: Thelonious Dub. Read my review of their current CD here. In the West Restaurant & Lounge on the 17th floor of the Angeleno Hotel, 170 N. Church Lane, Bel Air 90049, where Sunset Boulevard meets the 405 freeway; 8pm onward; no cover.
Thurs. Sept. 2 -- If you wanna have a music panel discussion, the 40th anniversary of Miles Davis' electric classic "Bitches Brew" is a good excuse. A bunch of DJs (including Henry Rollins!) blab, and there's a multimedia overview of the album. At the Grammy Museum, 800 W. Olympic Blvd., downtown 90015; 7pm; FREE with RSVP to programs@grammymuseum.org; (213) 765-6800; www.grammymuseum.org.
Read Brick Wahl's jazz picks in LA Weekly here, Don Heckman's jazz picks here and MoshKing's metal listings here. Read John Payne's plutonic Bluefat.com here.