Fri. Sept. 24 -- Crack a smile for the jazziest man in country music, Willie Nelson, with Ryan Bingham. At the Greek Theater, 2700 N. Vermont Ave., Los Feliz 90027; 8pm; $51-$89; www.greektheatrela.com. It's close to sold out, but I bet you can get day-of-show late releases if you hit the box office in person between noon and 6pm.
Fri. Sept. 24 -- Here's the guy I want to see paying tribute to Ray Charles tonight: flexible trombonist Phil Ranelin, with a terrific band -- saxist Kamasi Washington, pianist Mahesh Balasooriya, bassist John Leftwich, drummer Dave Tull, and very special guest trumpeter Marcus Belgrave, a fellow Detroiter who actually played with the Genius (and who mentored Geri Allen among many others). Proceeds go to a children's medical charity. At Culver's Club in the Radisson Los Angeles Westside Hotel, 6161 W. Centinela Ave., Culver City 90230; 7:30 & 9:30pm; $10 cover; $15 minimum; validated parking; (310) 649-1776.
Fri. Sept. 24 -- Wild concert in a church: Latin percussionist Babatunde Lea drives an all-star band featuring keyboardist Patrice Rushen, saxist Ernie Watts, bassist Gary Brown and extraterrestrial singer Dwight Trible. At Holy Nativity Episcopal Church, 6700 W. 83rd St., Westchester 90045; 7:30pm; $30 at the door.
Fri.-Sat. Sept. 24-25 -- Ex-Miles saxist Dave Liebman has a lock on those questing endless spiels. At Vitello's Restaurant, 4349 Tujunga Ave., Studio City 91604; 8 &10 pm; call for cover; (818) 769-0905; www.vitellosrestaurant.com.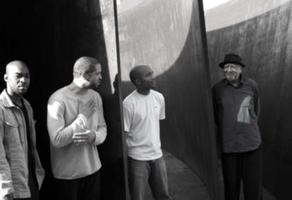 Sat. Sept. 25 -- If any living windman can match either Charles Lloyd's mastery or his depth, I ain't heard him. And Lloyd's current quartet with pianist Jason Moran, bassist Reuben Rogers and drummer Eric Harland is just about miraculous. Read my review of his new "Mirror" here. If you've seen Lloyd before, you'll want to be there. If you haven't, tarry not. A Jazz Bakery Movable Feast presentation at the Nate Holden Performing Arts Center, 4718 Washington Blvd., LA 90046 (free parking); 8pm; $35-$65 (students $15); tickets here or at (310) 271-9039.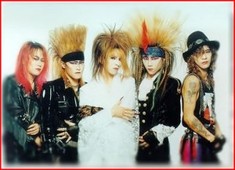 Sat. Sept. 25 -- "Psychdelic violence crime of visual shock" from a huge band on the Nippon tip, X Japan. The unit has reassembled after a long breakup; this is its first American tour. At the Wiltern, 3790 Wilshire Blvd., LA 90010; 6:30pm; $52-$90; (213) 388-1400; www.ticketmaster.com.
Sat. Sept. 25 -- Got shred? Ex-Dokken guitarist George Lynch's Lynch Mob does. At the Canyon Club, 28912 Roadside Drive, Agoura Hills 91301; 9pm; $20; (818) 879-5016; www.canyonclub.net.
Sat. Sept. 25 -- Watts Towers Day of the Drum Festival has got taiko, African, Latin, closing with master percussionist Big Black (who's played with Randy Weston, might tomorrow too) at 4pm and Drum & Percussion Summit (Babatunde Lea, Ndugu Chancler, Munyungo Jackson) at 5pm. Mostly outdoors at the Watts Towers, 1727 E. 107th St., Watts 90002; 11am-6pm; free.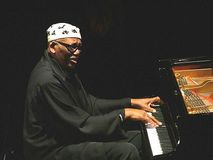 Sun. Sept. 25 -- Watts Towers Jazz Fest always exudes a relaxed vibe. Highlights include the Harold Land Quartet paying tribute to the exceptional local pianist Nate Morgan (who's alive) at 12:30pm; the all-star Babatunde Lea Quintet (see Friday) at 2:30pm; the quintet of Patrice Rushen, Ndugu Chancler, Bobby Rodriguez, Jeff Littleton, Munyungo Jackson at 3:30pm; and at 4:30pm -- saints be praised, am I reading this right? -- the great Afrocentric pianist Randy Weston, who'll autograph his new biography, plug his upcoming record and perform some of the deepest time-warping grooves you've ever heard. At the Watts Towers, 1727 E. 107th St., Watts 90002; 11am-6pm; free.
Tues. Sept. 28 -- Sludge, grit, gloomy melodic vox and a touch of industrial -- nobody sounds quite like Seattle's Nevermore, who've been churning for 15 years. Good turgid 12-minute cover of Judas Priest's "Love Bites." With local thrashmasters Warbringer; also Blackguard and Hatesphere. At the Key Club, 9039 Sunset Blvd., West Hollywood 90069; 7:30pm; $23; 15+; www.keyclub.com; (310) 274-5800.
Wed.-Sat. Sept. 29-Oct. 2 -- These days you never know whether pianist McCoy Tyner will show up as the Trane torchbearer, the classic traditionalist or (best) the still-growing searcher. Maybe you'll get all that and more, but the presence of soul-groove extrapolator Gary Bartz on sax suggests a flowing 1970 thing. At Catalina Bar & Grill, 6725 Sunset Blvd., Hollywood 90028; 8 & 10pm; $30-$50; (323) 466-2210; www.catalinajazzclub.com.
Thurs. Sept. 30 -- Why not celebrate Halloween a month early with Alice Cooper and Rob Zombie? For pure hard-rock entertainment, hard to beat it. If you're rich. At Gibson Amphitheater, 100 Universal City Plaza, Universal City 91608; 7:15pm; $57-$231; www.livenation.com.
Thurs. Sept. 30 -- Quincy Jones digs this young Cuban pianist Alfredo Rodriguez, and the dude does attack the keyboard with verve. His trio includes bassist Peter Slavov and drummer Francisco Mela. A presentation of the Jazz Bakery's Movable Feast at the Musicians Institute, 1655 N. McCadden Place, Hollywood 90028; 8:30pm; $25; www.jazzbakery.org.
Oct. 2-9 -- Make plans now for the event of the year, the impeccably curated ANGEL CITY JAZZ FESTIVAL (www.angelcityjazz.com):
Sat. Oct. 2 -- Henry Grimes & Friends, Dwight Trible/John Beasley at REDCAT.
Sun. Oct. 3 -- Ravi Coltrane/Ralph Alessi Quartet, Wadada Leo Smith's Golden Quartet with Vijay Iyer, Tim Berne/Jim Black/Nels Cline, Vinny Golia Sextet, Kneebody at John Anson Ford Amphitheater.
Mon. Oct. 4 -- Myra Melford & Friends (Nels Cline, Alex Cline, Oguri et al.) at Royal-T.
Thurs. Oct. 7 -- Nels Cline/Ed Ruscha/David Breskin at LACMA.
Fri. Oct. 8 -- Motoko Honda at Barnsdall.
Sat. Oct. 9 -- John Abercrombie Quartet at Musicians Institute.
Read Brick Wahl's jazz picks in LA Weekly here, Don Heckman's jazz picks here and MoshKing's metal listings here. Read John Payne's plutonic Bluefat.com here.