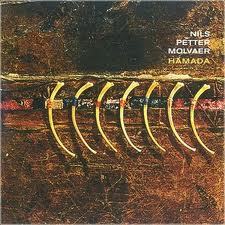 Nils Petter Molvaer, "Hamada" (Thirsty Ear)
Lonely trumpet in an electronic wasteland. Pioneered by Miles Davis in the early '70s, that musical form has remained a signature of modern improv over the last couple decades -- we still feel plugged in and alone. Jon Hassell, Erik Truffaz, Cuong Vu, take a bow. And Nels Petter Molvaer, thanks for stickin' around.
Since Molvaer hails from Norway, icy cradle of black metal, it should be no surprise that he's the heaviest of the lonely electronified trumpeters. When he clocked in with his first ECM album, 1997's "Khmer," he damnwell blew some woofers with his superthud beats and soul-rupturing synthesized bass tracks. But he's always had a floatier ambient side, and that's what characterizes "Hamada."
You get the impression that Molvaer is sad and intelligent, maybe sad because he's intelligent. His trumpeting, both straight and mutant, falls into three main categories: lyrical sparseness (transcendence through beauty), Arabic whine (suppressed anger) and Spanish yearning (the Quixote quest). If you can't identify with any of that, go be happy somewhere else.
Play this record loud for maximum sensuality -- the enveloping quality of its tiered echoes, the spine shocks of its metallic scrapes, the occasional intensity of its low-low bass sounds, which plain rub you all over. Yet for the most part, the impression is one of voluminous quietness. One exception is "Friction," an electrobeat shuffle that joins massive hand-to-hand battle behind Eivind Aarset's whanging electric guitar. Another is the nearly nine minutes of "Cruel Altitude," a live-sounding slosher driven by Audun Kleive's actual drums; it builds to a frightening peak of power before collapsing in exhaustion.
The PR says hamada is an Arabic term for a rock desert. That's correct. A wonderful place to feel the unmediated vibrations of the stars.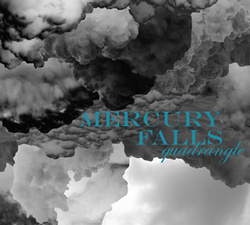 Mercury Falls, "Quadrangle" (Porto Franco)
Each time I hear Patrick Cress play sax, I go yeah. With his Telepathy, with Scott Amendola, with this Mercury Falls quartet and in lots of other contexts, he communicates an intimacy and sense of proportion you rarely hear anymore in the world of instrumental abstraction.
Fortunately for Cress, he has found a perfect ally in CalArts-educated guitarist Ryan Francesconi. (Both have collaborated with Joanna Newsom.) They make you want to listen. They play long, delicate sustains you can fall right into. Their harmonies overlap in ways that make you curious rather than put you on guard. Sounds stretch like auroras behind your eyeballs or erupt like distant solar flares.
With Cress overdubbing four woodwinds and Francesconi subtly tweaking electronic effects, the tonal palette is limitless. But also cock a rhythm ear to drummer Tim Bulkley, who knows how to establish a framework while doing almost nothing else normally expected of drums. And bassist Eric Perney practically disappears into the blend, serving the fullness of Cress' & Francesconi's compositions the way they serve themselves.
"Quadrangle" is doleful and beautiful, thoughtful and lulling. It offers support and gentle strength. A couple of times it gets a little twitchy, but that's part of being original as hell. And not just original, but excellent.