Fri. Nov. 5 -- Helmet's Page Hamilton remains about the most passionate and insane guitarist on the planet -- dig that nasty tone! Vocally, too, the man is real, with even some evil melody in there. The band's new studio/live double disc, "Seeing Eye Dog," brings the evidence: "You push, I shove/Just like we were in love." I'm listening right now, and it kind of hurts. But I like it. Modern-proggo billmates Intronaut also have an exciting new album that I've only heard a clip or two from, but these local boys have the atmosphere and the intuitive intelligence. At the Key Club, 9039 Sunset Blvd., West Hollywood 90069; doors 8pm; $15-$20; 15+; www.keyclub.com; (310) 274-5800.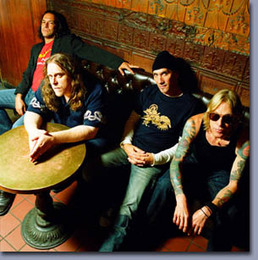 Fri. Nov. 5 -- Gov't Mule rocks the blues. Talk about a man who hits every guitar note with feel and soul, that's Warren Haynes, and watta voice; dude is deep. Not to mention hot slammin' drums of Matt Abts, who could drive 12 trucks at the same time. Jammin' till you melt into a pool of Jack, no lie. Absolutely reliable. At the Henry Fonda Music Box Theater, 6122 Hollywood Blvd., Hollywood 90028; 8pm; $27.50; (323) 464-0808; www.stubhub.com.
Fri. Nov. 5 -- With Ryuichi Sakamoto, I'm not sure if I'm listening or meditating. The melodies on his current "Playing the Piano" double disc go around and around, beautiful and simple but with flashes of quickness and technique; electronic touches soften and expand the edges. And way down inside, there's the feeling of torture sublimated to art. Film scorer, techno tweaker, universalist. Unusual artist. At El Rey Theater, 5515 Wilshire Blvd., L.A.; 8pm; $38; www.ticketmaster.com.
Sat. Nov. 6 -- Benefiting Fur & Feather Animal Sanctuary, Wendy Dio has assembled a star-studded show called Humanity Thru Music, featuring Jim Ladd, Shari Belafonte, Paul Dini, Tyler Mane, and music from Yoso, a band of Yes and Toto members playing both groups' hits. Vegetarian buffet starts 6:30; silent auction with guitars signed (says "singed," which may be better) by Joe Satriani, Rob Zombie, Paul Gilbert, Steve Vai, Alice Cooper, lots more. At the Musicians Institute, 1655 N. McCadden Place, Hollywood 90028; doors 5:30pm, concert 8pm; $50-$195; more at www.furfeather.org.
Sat. Nov. 6 -- Singer-piano duo Dwight Trible & John Beasley have proved themselves a far-reaching emotional experience, no lounge thing. At the Blue Whale on the third floor of Weller Court Plaza, south of East First Street between South Los Angeles Street and South San Pedro Street, Little Tokyo 90012; 9pm-midnight; $10; validated parking on Second Street; (213) 620-0908; www.bluewhalemusic.com.
Sun. Nov. 7 -- You know you can never go wrong inking in the first Sunday of the month for Sunday Evening Concerts, right? Just the best in exploratory improv, often with an ethereal tinge. Super show this time with Vinny Golia, Alex Cline and Steuart Liebig collaborating with Sacramento guitarist Ross Hammond; also bassist Liebig's group Hooked on Lemon Drops, featuring windman Andrew Pask, keysman Wayne Peet and drummer Christopher Allis. Move yo thang. At Center for the Arts, 2225 Colorado Blvd., Eagle Rock 90041; 7pm; $10; (626) 795-4989.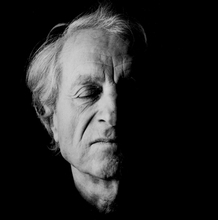 Sun. Nov. 7 -- Worth driving to Valencia for: 58 performers, including a bunch of choruses, roam the campus in the course of performing avant composer Iannis Xenakis' opera "Oresteia," conducted by Mark Menzies. Not exactly "Figaro." At CalArts' Wild Beast Pavilion, 24700 McBean Parkway, Valencia 91355; 4pm; FREE; picnicking encouraged.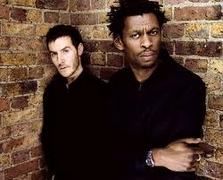 Sun. Nov. 7 -- The heaviest beats and an artistic POV: Massive Attack and Thievery Corp. rock the LA 101 fest. Presented by LA Weekly at Gibson Amphitheater, 100 Universal City Plaza, Universal City 91608; DJs on CityWalk 3-6pm, TC/MA indoors 8:15pm; $50-$100; www.ticketmaster.com.
Sun. Nov. 7 -- The man who brought electronic texture to the forefront of modern guitar: Bill Frisell and his Beautiful Dreamers. At Largo in the historic Coronet Theater, 366 N. La Cienega Blvd., L.A. 90048; around $25; (310) 855-0350. www.largo-la.com.
Thurs. Nov. 11 -- Guitarist Joe Bartone's Thelonious Dub perform "Dark Side of the Moon" with help from singer Paul Black (L.A. Guns), pianist Stephen Lockwood and trumpeter Philip Fiorio. No kiddin'. You may dine and drink. Darkly. At Royal-T, 8910 Washington Blvd., Culver City 90232; 7:30pm; $10; $5 students; (310) 559-6300; www.royal-t.org.

Read Brick Wahl's jazz picks in LA Weekly here, Don Heckman's jazz picks here and MoshKing's metal listings here. Read John Payne's plutonic Bluefat.com here.