Fri. March 11 -- There's a new documentary about Lemmy. The band has a new album (and hasn't stopped making 'em in 30 years). Check? Motorhead rocks the beer right outa your mug, so you better chug it fast. At Club Nokia, 800 W. Olympic Blvd., downtown 90015; 8pm; $33-42; www.ticketmaster.com.
Fri. March 11 -- The many faces of heavy prog unveil with renaissance warblers Fair to Midland, emo djent twisters Periphery, instro chopsmen Scale the Summit (best cuz no sissy vox), and a few more. At the Whisky, 8901 Sunset Blvd., West Hollywood 90069; doors 7pm; $17; www.myspace.com/mproductions; (310) 360-1110.
Sat. March 12 -- Galloping croak metal continues to rise with Parkway Drive ("Romance Is Dead"), the hooky autopsies of Whitechapel, the deadly deathly death stutter rhythms of The Acacia Strain, and several more. At House of Blues, 8430 Sunset Blvd., West Hollywood 90069; doors 5pm; $24; (323) 848-5800; www.livenation.com.
Sat. March 12 -- Swell bill: '70s swamp howler Simon Stokes rises from his coffin; Blood on the Saddle brings back Greg Davis' ax-blazin' '80s cowpunk (shades of Social D); a couple more, too. At the Redwood Bar & Grill, 316 W. Second St., downtown; (310) 245-0273; www.theredwoodbar.com.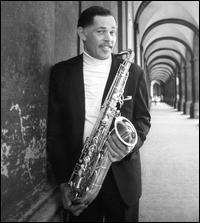 Sat. March 12 -- Sax master Charles Owens leads the all-star Luckman Jazz Orchestra in a tribute to Dexter Gordon (above); I can taste the bourbon just thinking about it. An auditorium ain't a smoky club, but the sound's good and the music will swing old-school. At Cal State L.A.'s Luckman Fine Arts Complex, 5151 State University Drive, L.A. 90032; 8pm; $25-$35; (323) 343-6600; www.luckmanarts.org.
Sat. March 12 -- Pastoral, traditional or funky (dig "Mezcal"), Anthony Wilson is the compete guitarist, cuz his dad, big-band progenitor Gerald Wilson, wouldn't let it be any other way. At the Blue Whale on the third floor of Weller Court Plaza, south of East First Street between South Los Angeles Street and South San Pedro Street, Little Tokyo 90012; 9pm-midnight; $10; validated parking underneath on Second Street at the sign of the P in a circle; (213) 620-0908; www.bluewhalemusic.com.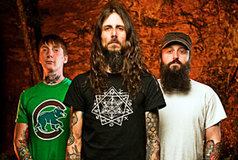 Sun. March 13 -- Want a wall of noise and a headful of PCP? Trip on over to Zoroaster. With true prog psychedelians Danava, all-star vets Red Fang, Weedeater, Lecherous Gaze, Kvelertak. Serious damage. At the EchoPlex, 1154 Glendale Blvd., Echo Park 90026; doors 7pm; $14; www.attheecho.com.
Thurs. March 17 -- Hans Fjellestad is combing the world for the most extreme electronicats, you ungrateful bastards. This month, we're talkin' about Australia's Paul Gough a.k.a. Pimmon, local mainstay Glenn Bach's Southern California Soundscape Ensemble, and dronovision from Gregory Lenczycki. ResBox at Steve Allen Theater, 4773 Hollywood Blvd., Hollywood 90027; 8pm; $10; BYO.
Read Brick Wahl's jazz picks in LA Weekly here, Don Heckman's jazz picks here and MoshKing's metal listings here. Read John Payne's plutonic Bluefat.com here.