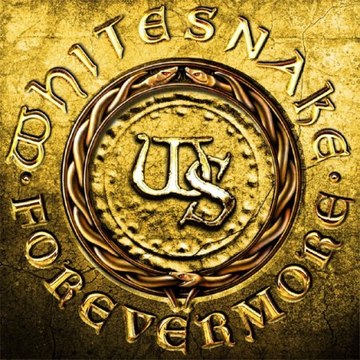 When sadsacks whine that they've got too much on their minds, I say, "Have you no Whitesnake?"
First, order the houseboy to fill your tub with hot butterscotch pudding, then slide on in. You'll require a large snifter of brandy and a hand-carved ivory ashtray equipped with a bomber of primo bud. Assuming your bathroom has widescreen (and ventilation to disperse the steam), go ahead and roll the porn. You are now ready to blast Whitesnake's brand-new "Forevermore" and forget your temporary setback on the Nikkei Index.
Torrential electric bottleneck immediately gushes from your audiophile monitors, setting up the boogie strut of "Steal Your Heart Away" -- bigger than Mountain, dumber than Foghat and larded with precious grunts from singer David Coverdale's loverman lexicon: "I want it all! I want it now!"
And through 13 songs, depending on your point of view, it does not get worse! If you're an '80s lady, for instance, standard issuances such as the toe-sucking bloater "Easier Said Than Done," the my-sweet-lawd strummer "One of These Days" and the echoing 12-string weepmaster "Fare Thee Well" may actually constitute improvements. Those lights, however, shine more faintly upon us hairy-chested biblical scholars, who prefer the filthy blues-rocker "All Out of Luck," the dickfirst marching machine "Love and Treat Me Right" and the charged-up double-ax assailant "Dogs in the Street."
Whitesnake lures both sexes into moist union with the closing title track, which eases in with spare acoustic pickin' and an almost samba-like vocal before slamming forth an extended coda that slakes our longing for the de rigueur "Kashmir" tribute. It's not the only Zep genuflection -- "Whipping Boy Blues" makes no attempt to disguise its wholesale theft of the riff from "Bring It On Home." Thanks be to providence for that, as well as for various nuggets gleaned from Aerosmith, Golden Earring, Robin Trower and Van Halen. Talkin' '70s, old man.
Coverdale's swainly moan, more lovable than ever, resonates with a shade more gravel and (dare I say) vulnerability while he keeps a firm grip on the relentless lyric banality that has served him so well. Over the last decade, the lungsman has grown ever tighter with godlike guitarist Doug Aldrich, whose toneful taste and whipsman wrist have updated the classic 1987 Whitesnake palette without veering from it in any substantial way; along with Michael McIntyre, the two are even sharing production credit.
Hall o' Fame second guitarist Reb Beach, no slouch himself, continues to blend effortlessly. And a fat bottom sits heavy beneath the gale thanks to foundational bassist Michael Devin and song-minded drummer Brian Tichy. (The latter's stellar résumé includes Billy Idol, Derek Sherinian, Glenn Hughes, Vinnie Moore, and Zakk Wylde's Pride & Glory.)
No rap, electronica or shoegazery resides on this record, just hedonistic animal gratification. Doze in the tub if you must, but that pudding is hell to get out of your hair.