Fri. May 6 -- Zakk's bakk with Black Label Society. BLS's new "The Song Remains Not the Same," which comes out Tuesday, will send the berzerker legions back to Wylde's 1994 days with Pride & Glory -- the country-rock plod with deep bows to Neil Young. Me, I'm down with Neil and enjoy hearing Zakk knock out semiacoustic versions of his megaton metal crunchers from last year's deadly "Order of the Black." His covers of "Bridge Over Troubled Water" and "The First Noel" . . . not so much. With modern melodic metal pussies All That Remains and Hourcast. (Zakk needs to get better openers.) At House of Blues, 8430 Sunset Blvd., West Hollywood 90069; 8pm; $30.50; (323) 848-5800; www.livenation.com.
Fri.-Sun. May 6-8 -- I dig trumpeter Roy Hargrove's playing, I just think he wears too many hats (soul, hip-hop, almost pop). In this jazz-club context, he'll probably hover around the traditional post-bop he's best at. At Catalina Bar & Grill, 6725 Sunset Blvd., Hollywood 90028; 8 & 10pm; $25-$35, 11am Mother's Day brunch $60; (323) 466-2210; www.catalinajazzclub.com.
Sat. May 7 -- Big concept time: Artist Cindy Bernard presents "Inquisitive Musicians," Johan Kuhnau's allegorical theater piece about the struggle between high and low musicians. The cast and playerz include top L.A. weirdos Mike Watt, William Roper and David Watson. Museum exhibitions open all evening, DJ set 8pm, main event 9pm, a film about composer Cornelius Cardew 10pm, beer garden and sausage stand. At LACMA, 5905 Wilshire Blvd., LA 90036; 8-11:30pm; $10; Friday summer jazz schedule here.
Sat. May 7 -- Brain-breaking polyrhythmic fusion drummer Virgil Donati leads a quartet with keysman Dennis Hamm, bassist Dog Shreeve and guitarist Charles Alturas. At the Baked Potato, 3787 Cahuenga Blvd. West, Studio City 91604; 9:30 & 11:30pm; $20; (818) 980-1615; www.thebakedpotato.com.
Sat. May 7 -- Hail the long-running supertrio of Alan Pasqua, Darek Oles & Peter Erskine, uniting the sensitive pianist, the big-eared bassist and the whispering drummer. Can't miss. At Vitello's Restaurant, 4349 Tujunga Ave., Studio City 91604; 8 &10 pm; $20 cover plus $13 minimum; (818) 769-0905; www.vitellosrestaurant.com.
Sun. May 8 -- When it comes to world percussion, the CalArts faculty know no peers; they present a tribute to colleague Alfred Ladzekpo on his retirement, with Swapan Chaudhuri, I Nyoman Wenten, Randy Gloss, Andrew Grueschow, Houman Pourmehdi and visiting Brazilian Guello. At CalArts' Wild Beast Pavilion, 24700 McBean Parkway, Valencia 91355; 7pm; FREE; register here.
Mon. May 9 -- Gotta admit that the instro quartet Gutbucket Chamber Orchestra present an impressive assault of grand nervous noise, with some metal touches even. Gutbucket flesh out their sound with a bunch of select CalArts students tonight. At REDCAT, 631 W. Second St., downtown 90012; 8:30pm; $20, students less; www.redcat.org.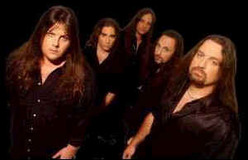 Tues. May 10 -- Talk about epic progressive metal, New Jersey's Symphony X are still carrying the torch, and they're damn good at it, not to mention successful (60,000 copies of 2007's "Paradise Lost" sold in North America). They'll be previewing material from "Iconoclast," which arrives next month. At House of Blues, 8430 Sunset Blvd., West Hollywood 90069; 7:45pm; $30; (323) 848-5800; www.livenation.com.
Wed. May 11 -- The Japanese metal crew Loudness truly rocked with fierceness and technique back in the '80s. Now, too. With Brute Force, Axe Hammer, Goro. At the Key Club, 9039 Sunset Blvd., West Hollywood 90069; doors 7pm; $23; 15+; www.keyclub.com; (310) 274-5800.
Wed. May 11 -- Brotulid is the electronified trio of guitarist G.E. Stinson, bassist Steuart Liebig and windman Andrew Pask, backed by the hairy visual projections of B.K. Bynum. "Ransacking . . . grating groove . . . clatter . . . waka-wak . . . splooey [!]," raves MetalJazz.com. Fine dining available from 5pm. At Royal-T, 8910 Washington Blvd., Culver City 90232; 8pm; $10; $5 students; (310) 559-6300; www.royal-t.org.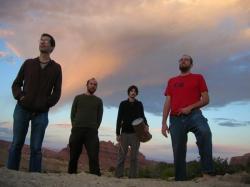 Thurs. May 12 -- L.A.'s Slumgum roll out a dark melodic groove behind the contrapuntal drumming of Trevor Anderies, with windman Jon Armstrong, pianist Rory Cowal and bassist Dave Tranchina. Check out their new "Quardboard Flavored Fiber," an adventurous yet listenable dietary supplement. At the Blue Whale on the third floor of Weller Court Plaza, south of East First Street between South Los Angeles Street and South San Pedro Street, Little Tokyo 90012; 9pm-midnight; $10; validated parking underneath off Second Street at the sign of the P in a circle; (213) 620-0908; www.bluewhalemusic.com.
Thurs.-Sat. May 12-14 -- Fusion godfather Stanley Clarke does stuff to a bass that will scare your pants off. At Catalina Bar & Grill, 6725 Sunset Blvd., Hollywood 90028; 8 & 10pm; $30-$40; (323) 466-2210; www.catalinajazzclub.com.

Read Brick Wahl's jazz picks in LA Weekly here, Don Heckman's jazz picks here and MoshKing's metal listings here. Read John Payne's plutonic Bluefat.com here.