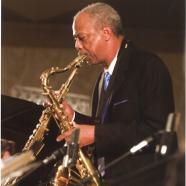 Sat. July 30 -- Multiwind player Charles Owens directs the Luckman Jazz Orchestra quarterly, but laid-back club gigs like this one remain high on his agenda. A master of standards, he also quests hard for the mystic unplayed note the way he did when he campaigned with Horace Tapscott; the avant is his deepest passion, and he'll gladly travel outward if you drop a hint. Taste the range with his current album, "Joy" -- recorded at the legendary Rudy Van Gelder's with Ron Carter, Lewis Nash and Mulgrew Miller. Last time I saw him here, he was swinging with a version of tonight's house quartet: bassist John Heard (check his art on the walls), drummer Roy McCurdy and pianist Andy Langham. This pick is dedicated to the living Brick Wahl. At Charlie O's, 13725 Victory Blvd., Van Nuys 91401; 8pm; no cover; (818) 989-3110; www.charlieos.com.
Sat.-Sun. July 30-31 -- Sweat, eat and hear fine jazz outdoors. What's wrong with that? Highlights of the Central Avenue Jazz Fest SATURDAY include The Pan Afrikan Peoples Arkestra paying tribute to founder Horace Tapscott (3:20pm), hot younger saxist Kamasi Washington (4:35pm) and Latin king Pete Escovedo (5:55pm). SUNDAY, tune in to the voice of Central Avenue, 83-year-old Ernie Andrews (1:05pm), and the more-modern-than-you'd-think sounds of bandleader Gerald Wilson's Orchestra (5:10pm), which has showcased the best L.A. musicians for over 50 years. Central Avenue between 42nd and 43rd Streets; full schedule here; FREE.
Sun. July 31 -- Reggae in the summer -- that is a correct equation. Ziggy Marley carries Dad's torch with pro skill. Lotta classic vocals with The I-Threes (still Rita Marley, Marcia Griffiths and Judy Mowatt), The Wailing Souls and Mighty Diamonds. Me, I go most for old-skool opener Ras Michael and his deep-roots Nyabinghi thing. But the main factor is just the vibe of peaceful revolution. At the Hollywood Bowl, 2301 Highland Ave., Hollywood 90068; 7pm; $18-$144; (323) 850-2000; www.hollywoodbowl.com.
Sun. July 31 -- Art critic Doug Harvey, conceptual musician Tom Recchion and artist-musician Marnie Weber host the latest SASSAS listening party fund-raiser. A sybaritic way to contribute to a most challenging organization. At a private home in La Cañada-Flintridge; 4-8pm; minimum $125 donation includes dinner & drinks; sign up here.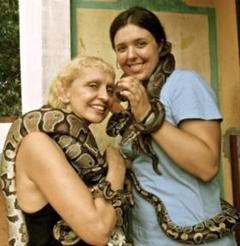 Thurs. Aug. 4 -- Still fusing and evolving in different ways, guitarist-singer-songwriter Leni Stern's new African music has a quiet complexity that suits this intimate room; watch for her upcoming record, "Sabani." For a trueheart sample, blow 99 cents on the advance single "Still Bleeding" at CDBaby.com or Amazon.com. At the Blue Whale on the third floor of Weller Court Plaza, south of East First Street between South Los Angeles Street and South San Pedro Street, Little Tokyo 90012; 9pm-midnight; $10; validated parking underneath off Second Street at the sign of the P in a circle; (213) 620-0908; www.bluewhalemusic.com.
Thurs. Aug. 4 -- I'd be 70 percent more likely to go if they didn't call it Hippie Fest. I mean, here's a bunch of rockers I respect: Dave Mason, Mark Farner, Gary Wright, Rick Derringer, Felix Cavaliere. Not much novelty, probably. And for all the funk, soul and blues represented, couldn't they have dug up one non-beige artist? But huge talent all in one place outdoors. So we're old; it's a privilege. At the Greek Theater, 2700 N. Vermont Ave., Los Feliz 90027; 7:30pm; $41-$62; www.greektheatrela.com.



Jazz Times just laid out a thorough and well-written story on metal & jazz. Check it out here.


Read Brick Wahl's jazz picks in LA Weekly here (he's got great mainstream and Latin/world selections, but this may be his last column), Don Heckman's jazz picks here and MoshKing's metal listings here. Read John Payne's plutonic Bluefat.com here.