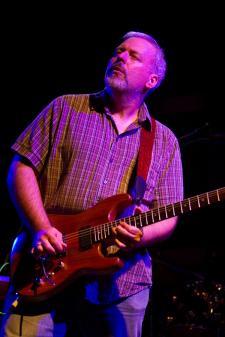 Fri. Nov. 18 -- I was quite the admirer of ex-Zappa guitarist Mike Keneally's complex, writhing neoclassical work "The Universe Will Provide" when he released a recording of it with the Netherlands' Metropole Orkest in 2004, but I never thought he could gather the resources to perform it in his hometown, where subsidies are a lot less prevalent than in Europe. But hallelujah, Keneally dodged the funding issue by enlisting a 52-piece orchestra drawn from the students and faculty of CalArts, and it's HAPPENING! Keneally opens for himself with his fusion-plus trio featuring longtime mates Rick Musallam and Doug Lunn. An inspired booking choice for this venue, and you can kick me if it ain't great. At REDCAT, 631 W. Second St., downtown 90012; 8:30pm; $25, students $20; www.redcat.org.
Fri. Nov. 18 -- My Ruin stay true to the tradition of Sab-side heavy metal, poetry and rage; Tairrie B belches that fire and Mick Murphy maintains that awesome guitar tone on their super new "A Southern Revelation." This is a hometown warmup for My Ruin's imminent U.K. tour. With four others. At the Whisky, 8901 Sunset Blvd., West Hollywood 90069; www.whiskyagogo.com; My Ruin at 10:30pm; $13; (310) 652-4202.
Fri. Nov. 18 -- Original desert stoners Kyuss were never a star trip, more a sludgy state of mind, so the absence of Stone Age Queen Josh Homme from Kyuss Lives! (featuring vintage members Nick Oliveri, John Garcia and Brant Bjork) is not overly troubling. At the Wiltern, 3790 Wilshire Blvd., LA 90010; 8pm; $42; (213) 388-1400; www.livenation.com.
Sat. Nov. 19 -- An appealing idea, to resurrect Ancient Grooves of the Americas, the Mediterranean, India and Africa, and these are just the dudes to do it: Martin Espino, Enzo Fina, Christopher Garcia and Malik Sow. At El Segundo Public Library, 111 W. Mariposa Ave., El Segundo 90245; 2pm; FREE; (310) 524-2728.
Sun. Nov. 20 -- Susan Allen drags a harp into unfamiliar territory, and Roman Stolyar ain't your garden-variety pianist. Stir multiwindman Vinny Golia into their improvisations, and you're gonna get something tangy. At Royal-T, 8910 Washington Blvd., Culver City 90232; 7pm; $10, $5 students; (310) 559-6300; www.royal-t.org.
Sun. Nov. 20 -- Trumpeter Elliott Caine and his crack quintet (saxist Carl Randall, pianist Mahesh Balasooriya, bassist Tim Emmons and drummer Kenny Elliott) serve up the Cali-flavored Blue Note jazz for your drinkin' & stinkin' enjoyment. At the York Bar and Restaurant, 5018 York Blvd., Highland Park 90042; 7:30-10pm; no cover; (323) 255-9675.
Mon. Nov. 21 -- Kraut powerthrash croakers Obscura sprinkle in enough folk and melodiax elements to please oldtimers, and I love it that they title one of their songs "Septuagint," even if the band's link to the Greek translation of the Old Testament escapes me. With L.A.'s own mightily chugging & churning Abysmal Dawn, plus Last Chance To Reason, Defy the Mind, Incryption. At the Key Club, 9039 Sunset Blvd., West Hollywood 90069; doors 6:30pm; $16; 18+; www.keyclub.com; (310) 274-5800.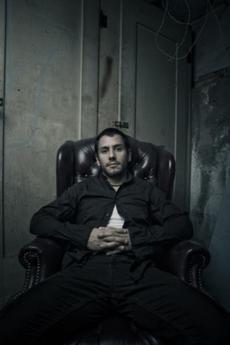 Wed. Nov. 23 -- Back in the late '80s, Cynic laid the textural-technical groundwork without which there might be no prog metal along the lines of Animals As Leaders, for instance, but with their new EP, "Carbon-Based Anatomy," guitarist Paul Masvidal and friends have moved into a more rarefied zone where ghostly voices drift over lunar desertscapes. A valid choice, even if they lose some of their more hardcore devotees. Great broad-based progressive-metal bill featuring the well-established 3 and Scale the Summit. At the Key Club, 9039 Sunset Blvd., West Hollywood 90069; doors 8:30pm; $18; 18+; www.keyclub.com; (310) 274-5800.
Read Don Heckman's jazz picks here and MoshKing's metal listings here. Read John Payne's plutonic Bluefat.com here.