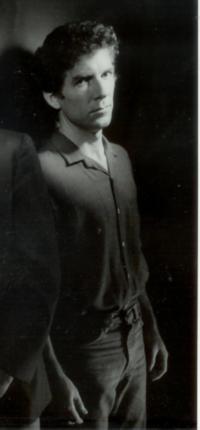 It took me 11 years to find out that Stan Moore had committed suicide. I was thinking about him recently (as I often do), because a friend had dug up a video of my old band, Dred Scott, banging away at L.A.'s Hong Kong Café in 1979. There was wiry, curly old Stan behind the drums, whipping us through the punk rock at doubletime speed, hardly breaking a sweat.
Realizing I hadn't talked to Stan in over a decade, I did the obligatory web search and found this on a site dedicated to his '60s Texas psychedelic outfit, Zakary Thaks:
Moore, in fact, kept his passion for music long after the Thaks was a memory. He spent the rest of his life making music, at times juggling multiple bands. But somewhere along the way, things stopped making sense. He became paranoid and his behavior perplexed his friends. "He had Roky [Erickson]'s demons. [Erickson also suffered from mental illness.] He was hearing voices, thinking somebody was out following him. It was just real sad." [Quotation from Thaks singer Chris Gerniottis.]
Tragically, Moore took his life in the summer of 2000.
Stan was from Corpus Christi, Latin for Body of Christ. He called his hometown Corpus, and hated it when I pronounced his name Moor -- "It's MORE." He was a Christian who didn't talk about that all the time. He had a Texas drawl with a frequent chuckle, and he was almost always smiling as his gaze augured into your brain. Lack of a smile, eyes to the ground, meant he was extremely depressed. A half smile meant he was moderately depressed. A normal smile and a glint in the eye meant he was in a good mood. A more exaggerated smile and a knit brow meant he was pissed off. If he was smiling and showing all his teeth, stay the hell out of his way.
Stan came to Los Angeles around 1978, looking for a change from the roots, rock and jazz he'd been playing in Texas. With chops, focus and energy to burn, he was courted by every band he auditioned for. I think Stan was playing with Dred Scott (postpunk), Andy & the Rattlesnakes (roots rock) and Toni & the Movers (new wave) all at the same time, and certainly others. He also told me the Screamers (L.A. synth-punk prototypes) had hired him to do some session work on the René Daalder film "Population: 1." He was one of the few drummers around who could play effortlessly to a click track.
Although Stan was a better musician than anybody else in my band, he tolerated us for our differentness, and he made us sound good with a combination of drive and flash. It was hard to figure out when he was going to smack down onto the beat after one of his unannounced four-bar off-accented fills -- but fun.
Stan also had faith that we could be educated. I remember sitting in his empty apartment, listening appreciatively through all four sides of a Max Roach-Archie Shepp drums-sax improv album on Hat Hut that he'd just bought. He also admired drummers such as Elvin Jones, Al Jackson, Bill Bruford and Charlie Watts. When he was a kid in Zakary Thaks, he'd played on bills with the Yardbirds and the Byrds, idolizing the latter's Mike Clarke. If he heard a new lick, he would practice it on pads until he got it screwed in tight.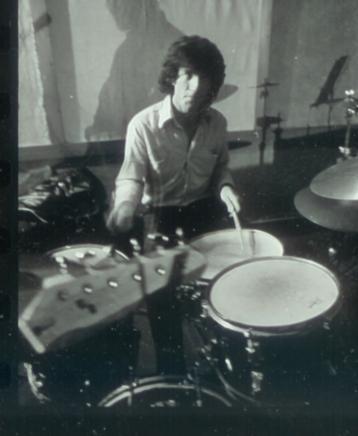 Every couple of months for over two years, Stan would quit the band, complaining about the crappy clubs, the low pay, the lack of prospects and our musical stupidity. After hearing one of our demo mixes, he asked me, with that rigid grin, where I thought the power of a rock song came from: "You think it's the guitars, right?" He tilted his head to the side, continuing to smile evilly. "It's the druuuums."
Stan didn't drink much. When Chris, Jay and I suggested we rehearse after ingesting a certain chemical substance, though, he was right onboard -- it reminded him of the '60s. Led by Stan's inspired thrashing, we reached a strange communal space we'd never inhabited before. Chris taped it on a cassette, and despite the lo-fi and the lack of any original songs, it still possesses my favorite vibe of anything else we recorded before, during or after Stan's tenure.
One sunshiny day, in early 1982 I think, Stan called and said he was going back to Texas. A couple of us went to his house to say goodbye. Looking even thinner and paler than usual, he said he'd been fasting, meditating on what he should do. We suspected he had simply run out of food money, so we offered to give him some. He refused, insisting that if he really wanted to break his fast, he'd just eat some apricots off the tree.
Several years later, Stan came back through town, on tour with a blues band. We went to a Dodgers game, and he made fun of me because I wouldn't rise for the national anthem. He seemed fine.
Stan rang me up at random from Texas sometime in the late '90s. His voice whispery, he said he had dedicated himself to rescuing kids from satanic cults. I remembered an old girlfriend who'd gone to Texas to school herself in urban planning but then, claiming demons were pursuing her, had to be committed. The next time I saw her, she was on heavy tranquilizers. I never figured her devils came from any external source.
So to Stan, I might have sounded skeptical about the widespread existence of diabolical cabals. "They're real," he said. "There are a lot of them. And the devil is real."
Maybe he wasn't wrong.
Watch a YouTube video of Stan with Dred Scott at Hong Kong Cafe in 1979 here.
Read the Zakary Thaks blog here.