Fri. Dec. 2 -- Starting off a great week of tops youngish L.A. jazz extrapolators: pianist Richard Sears, a man of mood, color and originality, leads a trio. At the Blue Whale on the third floor of Weller Court Plaza, south of East First Street between South Los Angeles Street and South San Pedro Street, Little Tokyo 90012; 9pm-midnight; $10; validated parking underneath off Second Street at the sign of the P in a circle; (213) 620-0908; www.bluewhalemusic.com.
Fri. Dec. 2 -- Keyboardist Marco Benevento has actually crossed over to the semi-mainstream by playing tuneful instrumentals long on sound and short on flash. Kinda encouraging. At the Mint, 6010 Pico Blvd., LA 90035; 9pm; $18; (323) 954-9400; www.themintla.com.
Fri. Dec. 2 -- I See Hawks in L.A. are finishing up an album of back-porch acoustic romantic lysergic country music. Kick in a few bucks so they can afford the cherry on top. At Cinema Bar, 3967 Sepulveda Blvd., Culver City 90036; 9:30pm; no cover; (310) 390-1328; thecinemabar.com.
Fri. Dec. 2 -- Is there such a thing as fusion with technique, energy and even taste? Cosmosquad guitarist Jeff Kollman thinks so, and Ric Fierabracci (bass), Drew Megna (drums) and Jeff Marshall (guitar) agree. At the Baked Potato, 3787 Cahuenga Blvd. West, Studio City 91604; 9:30 & 11:30pm; $20; (818) 980-1615; www.thebakedpotato.com.
Sat. Dec. 3 -- Drum tooler I mean Tool drummer Danny Carey plunges into wooly jams with Volto, featuring keyboardist Jeff Babko, bassist Lance Morrison and guitarist John Ziegler. At the Baked Potato, 3787 Cahuenga Blvd. West, Studio City 91604; 9:30 & 11:30pm; $25; (818) 980-1615; www.thebakedpotato.com.
Sun. Dec. 4 -- Sacramento guitarist Ross Hammond picks up an ineffable local unit of superlative avantists: windman Vinny Golia, bassist Steuart Liebig and drummer Alex Cline. Cline also anchors a trio with bassist Devin Hoff and Chicago saxist Nick Mazarella. Extremists can't miss. At Center for the Arts, 2225 Colorado Blvd., Eagle Rock 90041; 7pm; $10; (626) 795-4989.
Sun. Dec. 4 -- Part 2 of the Accidental Mini-Fest of Younger Local Postjazz (AMFYLP; I just made that up): the grooving, rocking and tweaking Kneebody (saxist Ben Wendel and pals). Plus the wired sounds of Busdriver and a Special Electronic Guest, who I'm pretty sure is either Guglielmo Marconi or Thomas Alva Edison. At Little Temple, 4519 Santa Monica Blvd., eastern Hollywood 90029; 9pm-ish; $15; (323) 660-4540; www.littletemple.com; tickets here.
Tues. Dec. 6 -- Back in the mid-'90s, Jonathan Davis and Korn proved that genial heavy-rolling geekery and freakery could find a mass audience; tonight they play a rare non-huge-venue concert, with Munky & Fieldy still onboard. At Hollywood Palladium, 6215 Sunset Blvd., Hollywood 90028; 7pm; $53; www.livenation.com; (323) 962-7600.
Tues. Dec. 6 -- With Danny Carey at the Baked Potato Saturday, it's splintered Tool week as James Maynard Keenan cranks up his electro-riddim darkthing Puscifer downtown. At the Orpheum Theater, 842 S. Broadway, downtown 90014; 8pm; $50-$60; (877) 677-4386; www.laorpheum.com, www.ticketmaster.com.
Wed. Dec. 7 -- Part 3 of the AMFYLP is humdinger: two different but sympathetic versions of where Miles might have progressed from The Daniel Rosenboom Septet (expanded to nine!) and Slumgum. Very fresh musical visions, folks. Also, this is promoter Rocco Somazzi's last event at this venue (he's moving up to the Bay), so come and shake his hand, and sample the gallery-restaurant's fine original Japanese-influenced cuisine. See ya there. At Royal-T, 8910 Washington Blvd., Culver City 90232; 8pm; $10, $5 students; dinner available from 5pm; (310) 559-6300; www.royal-t.org.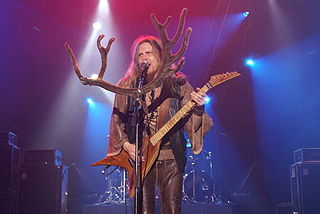 Wed. Dec. 7 -- "There's men underground/Who have never seen the sun/But they really know how to party," whoop Finnish folk-metal buskers Korpiklaani, and I like the way their violinist holds his ax up against his ribcage. With five others including Polkadot Cadaver, whose name is all I really require. At the Key Club, 9039 Sunset Blvd., West Hollywood 90069; 7pm; $23; 18+; www.keyclub.com; (310) 274-5800.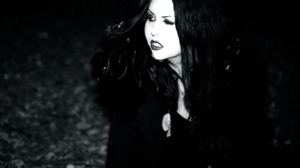 Wed. Dec. 7 -- Mick Murphy's waydown riffs and Tairrie B's poetic screams have established one of the most consistent recorded careers in metal. My Ruin offer their new album, "A Southern Revelation," as a FREE download starting today at www.myruin.com. Free is good.
Thurs. Dec. 8 -- My old colleague Ben Ehrenreich has a new novel called "Ether," from which he reads as part of a continuing effort to hype the worthy literary ambitions of Slake magazine. (I contributed a mini-opus on cheap tequila to Issue 2.) Ben's followed by the bluegrass trio Triple Chicken Foot, bearing no relation to Sammy Hagar or Joe Satriani. At Atwater Crossing, 3245 Casitas Ave., Atwater Village 90039; 7pm; free; food and wine on sale; free parking in lots; RSVP here.



Read Don Heckman's jazz picks here and MoshKing's metal listings here. Read John Payne's plutonic Bluefat.com here.