Fri. March 16 -- Poet Dottie Grossman and trombonist Michael Vlatkovich do their famous call-and-response thing, with added ding & zing from drummer Rich West. At Beyond Baroque, 681 Venice Blvd., Venice 90291; 9pm; $7; (310) 822-3006.
Fri.-Sat. March 16-17 -- Kneebody are back for another stand, and judging from attendance, their rumble-grooving blend of jazz, rock, R&B and electronics has hit a substantial slice of the younger music-loving public in just the right place. Get there early; a sellout is likely. At the Blue Whale on the third floor of Weller Court Plaza, south of East First Street between South Los Angeles Street and South San Pedro Street, Little Tokyo 90012; 9pm-midnight; $15; validated parking underneath off Second Street at the sign of the P in a circle; (213) 620-0908; www.bluewhalemusic.com.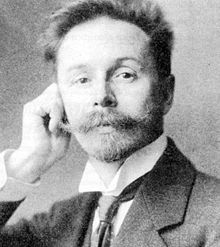 Sat. March 17 -- I like a lot of stuff about "Spectral Scriabin," a program of music by the early-1900s Russian composer Alexander Scriabin. I like the music, which conveys an unusual combination of sensitivity, intellect and challenge. I like that it's the solo piano of Eteri Andjaparidze, because many of Scriabin's best works were written for that format. I like the title, which conveys not only the ephemeral quality of Scriabin's work, but the fact that he strongly associated notes with colors, and even conceived of (but never witnessed) concerts accompanied by specially designed light shows -- a concept here represented by Jennifer Tipton's strikingly simple color presentations. And the New York Times gave it a good review last year, so there. At the Broad Stage, 1310 11th St., Santa Monica 90401; 7:30pm (preceded at 7pm by a lecture by recently relocated educator-conductor Ryan Dudenbostel); $47-$75; www.thebroadstage.com.
Sat. March 17 -- Of course, if you wanna celebrate St. Patrick's Day in more of the traditional roaring blowdown manner, you'll be seeking out Motorhead mainman Lemmy Kilmister's rockabilly band, HeadCat, featuring Stray Cats drummer Slim Jim Phantom and Rockats guitarist Danny B. Harvey. And I would not blame you. With Cold Blue Rebels, De Novo. At the Roxy, 9009 Sunset Blvd., West Hollywood; 8pm; $15; (310) 278-9457; www.ticketweb.com.
Sun. March 18 -- Lira Productions says the excellent world-music ensemble Ancient Grooves is beating out the riddims today. I can't confirm that, but give 'em a call. At South Pasadena Music Center and Conservatory, 1509 Mission St., South Pasadena 91030; 5pm; $10; free parking behind; (626) 403-2300.
Mon. March 19 -- Awesomely varied rock show: The progressive abstract colorations of Intronaut, the rumbling wide-open torrent of Georgia's Black Tusk, and more. At the Whisky, 8901 Sunset Blvd., West Hollywood 90069; www.ticketweb.com; 7pm; $13; (310) 652-4202.
Wed. March 21 -- Modern metal doesn't get more radical than Florida vets Deicide; you also get the more listenable Abigail Williams (not a chick) and the brilliantly named Lecherous Nocturne. At House of Blues, 8430 Sunset Blvd., West Hollywood 90069; 7:30pm; $32.50; (323) 848-5800; www.livenation.com.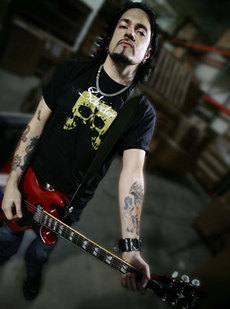 Thurs. March 22 -- Why shouldn't Prong be touring a month before their "Carved Into Stone" comes out? It's not like you don't know what kind of twisted industrial barf you're gonna get from Tommy Victor & pals. Good bill, too, with Black Tusk (busy this week), It's Casual, Early Man, Polarization. At the Viper Room, 8852 Sunset Blvd., West Hollywood 90069; 7:30pm; $15; (310) 652-7869; www.viperroom.com.
Thurs. March 22 -- Bombastic Meatbats sure can funk & groove, with Chili Pepper Chad Smith on drums, slick & incisive Jeff Kollman on guitar, down Kevin Chown on bass and soul-chording Ed Roth on keys. At the Baked Potato, 3787 Cahuenga Blvd. West, Studio City 91604; 9:30 & 11:30pm; $25; (818) 980-1615; www.thebakedpotato.com.
Thurs. March 22 -- The early Brit thrash outfit Onslaught (featuring two members from the early '80s) joins up with Mpire of Evil, Evildead, Fueled by Fire and Anger As Art. Wanna support metal in this knit-cap part of town. At the EchoPlex, 1154 Glendale Blvd., Echo Park 90026; 8:30pm; $22; www.attheecho.com.
Thurs.-Sun. March 22-25 -- Not only does Rachelle Ferrell have unbelievable soul pipes and range, she's also got that rare commodity, substance. At Catalina Bar & Grill, 6725 Sunset Blvd., Hollywood 90028; 8:30 & 10:30pm; $25-$40; (323) 466-2210; www.catalinajazzclub.com.



Read Don Heckman's jazz picks here and MoshKing's metal listings here. Read John Payne's plutonic Bluefat.com here.