Fri. March 30 -- Cosmosquad is one fusion band guaranteed to rock yer socks and other undergarments. Guitarist Jeff Kollman sticks the richness where it counts, drummer Shane Gaalaas is a veritable thunderstorm, and bassist Ric Fierabracci zooms around the ski posts with flexible authority. Not just for geeks. At the Baked Potato, 3787 Cahuenga Blvd. West, Studio City 91604; 9:30 & 11:30pm; $20; (818) 980-1615; www.thebakedpotato.com.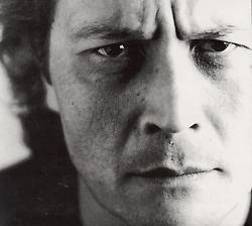 Sat. March 31 -- Cuban pianist Chano Dominguez plunges into the Latin jazz, the soul-jazz mainstream and even flamenco (tonight's theme) with vervy authority and a welcoming touch; drummer/countryman Dafnis Prieto (Steve Coleman, Henry Threadgill) will bring some edge to the quartet, which also features Omer Avital (bass) and Blas Cordoba (vox & percussion). A presentation of the Jazz Bakery's Movable Feasts at the Colburn School's Zipper Hall, 200 S. Grand Ave., downtown 90012; 8pm; $30, students $15; www.jazzbakery.org.
Sat. March 31 -- What's All in for the 99 Percent? Some kind of artistic popular uprising in favor of campaign finance reform and natural goodness featuring pinkos like Jason Alexander (2pm) and Slake magazine (3pm with Val Kilmer, Erin Aubry Kaplan, Sam Slovik et al.), plus DJs, workshops on how to replace your teeth, instruction in freezing to death, Posing for Your FBI Photo, all kinds of trouble. At 400 S. La Brea Ave., L.A. 90036; 10:30am-6pm; FREE until you are jailed.
Sun. April 1 -- The Daniel Rosenboom Septet offers the most palatable of not-especially-traditional jazz (read my December LA Times review here). And the flute-bass clarinet duo of Ellen Burr & Michael Unruh takes it to the gentler reaches of outsiderdom. Something for everyone who's not a philistine. At Center for the Arts, 2225 Colorado Blvd., Eagle Rock 90041; 7pm; $10; (626) 795-4989.
Sun. April 1 -- The most truthful country outfit west of Cape Hatteras, I See Hawks in L.A., host a relaxed afternoon piebake with The Coals opening. At the Redwood Bar & Grill, 316 W. Second St., downtown; 5pm; cheap; (310) 245-0273; www.theredwoodbar.com.
Wed. April 4 -- Guitarist Anthony Wilson spices up the traditional jazz every Wednesday this month. Cocktail music in the cool & fun sense, not in the barfly loser sense. At the Blue Whale on the third level of Weller Court Plaza, south of East First Street between South Los Angeles Street and South San Pedro Street, Little Tokyo 90012; 9pm-midnight; $10; validated parking underneath off Second Street at the sign of the P in a circle; (213) 620-0908; www.bluewhalemusic.com.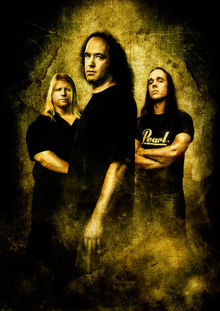 Thurs. April 5 -- Super Last Supper metal bill: The Black Dahlia Murder throw everything into their prole death thrash; the fearsome Nile (pictured) have been major leaders of progressive Egyptian darkness for ages; Skeletonwitch delivered the tightest album of condensed metal songwriting of last year; Hour of Penance hate Catholicism with all the double-kick devotion you could desire ("The Woeful Eucharisty," "Paradogma") on Holy Thursday. Wash your feet. At House of Blues, 8430 Sunset Blvd., West Hollywood 90069; 8pm; $23; (323) 848-5800; www.livenation.com.
Those who've missed getting punched by Brick Wahl since he quit writing his jazz column for LA Weekly last year can get a taste of past and present ruminations at his new site, here.
Read Don Heckman's jazz picks here and MoshKing's metal listings here. Read John Payne's plutonic Bluefat.com here.