Fri. April 13 -- With roots that go back to the '60s (remember Trinity? Julie Driscoll?), Brit organ grinder Brian Auger leads his best-known progressive band, Oblivion Express, featuring original singer Alex Ligerwood plus guitarist Fred Clark, bassist Les King and drummer Karma Auger. 3787 Cahuenga Blvd. West, Studio City 91604; 9:30 & 11:30pm; $20; (818) 980-1615; www.thebakedpotato.com.
Fri. April 13 -- Shreddin' Camarillo thrashers Cessation of Life headline a total metal bill with Cataclyzm (not Kataklysm) and Alas! The Destroyer. At the Whisky, 8901 Sunset Blvd., West Hollywood 90069; doors 8pm; $15; all ages; www.whiskyagogo.com; (310) 652-4202.
Fri. April 13 -- Boo-hoo! The supersludge bill of West Coast heft devils The Melvins and punk-metal vets Unsane is SOLD OUT. At the Troubadour, 9081 Santa Monica Blvd., West Hollywood 90069; www.troubadour.com.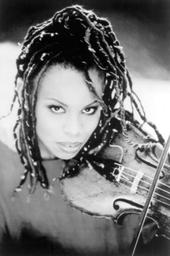 Sat. April 14 -- Slick & speedy violinist Regina Carter leads a worldish quintet with Yacouba Sissoko (kora), Will Holshouser (accordion), Chris Lightcap (bass) and Alvester Garnett (drums). A Jazz Bakery presentation at the Nate Holden Performing Arts Center, 4718 Washington Blvd., LA 90016; 8pm; $35, students $20; www.jazzbakery.org.
Sat. April 14 -- CalArts' Brass Ensemble offers a tour of adventurous contemporary music from around the world. At CalArts' Wild Beast Pavilion, 24700 McBean Parkway, Valencia 91355; 6pm; FREE; register here to attend.
Sun. April 15 -- Roots singer Julie Christensen is the featured musical artist in this segment of Poetry in Motion with her band: Jeff Turmes, Rick Shea and Steve Mugalian. She'll be showing off her new record, "Weeds Like Us," a gorgeous assortment of American guts & grit: thumping blues/folk with echoing, quavering Fenders -- what an atmosphere, Christensen's hurt plaint swimming on top. I saw this unit a couple months ago, and they made the walls drip with soul humidity. "I've always loved to watch a storm," Christensen sings as I'm typing this, and a big bang of thunder rattles the windows. At Beyond Baroque, 681 Venice Blvd., Venice 90291; 7:30pm; $15; (310) 822-3006.
Sun. April 15 -- Martin Espino, Enzo Fina, Christopher Garcia and Malik Sow are Ancient Grooves, performing new concepts of old music from Africa, the Mediterranean and the Americas. And they've got a ton of experience to back it up. At South Pasadena Music Center and Conservatory, 1509 Mission St., South Pasadena 91030; 4pm; $15; free parking behind; (626) 403-2300; events page here.
Tues. April 17 -- Call me a fogey cuz I gained new respect for guitarist Joe Bonamassa since he hooked up with Glenn Hughes in Black Country Communion, but the more I hear of his heavy-rocking blues, the more it stings. Ax students could go for the tones alone (if they could afford it). At the Saban Theater, 8440 Wilshire Blvd., Beverly Hills 90211; 8pm; $74-$107; www.ticketmaster.com.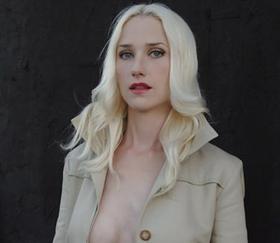 Wed. April 18 -- Need an excuse to slosh down some xtra-lg tankards of foaming ale? That's what Euro folk-metal and Paganfest America are for. This year's girt and armored legion includes England's Turisas, Scotland's Alestorm, Russia's Arkona and the USA's Huntress (whose Jill Janus is pictured above, encouraging you to come early, if not prematurely). At the Key Club, 9039 Sunset Blvd., West Hollywood 90069; doors 6:45pm; $25; 18+; www.keyclub.com; (310) 274-5800.
Wed. April 18 -- Dub Club's Echodelic DJs are about to release a remix of Peter Tosh's classic "Legalize It" ("It" I believe means democracy), and I can think of few more qualified. They'll be giving you a taste on a super bill that includes Trinidadian singer Marlon "Ganja Farmer" Asher and, to really test those giant woofers, the absolutely wondrous dubmaster Ryan Moore, a.k.a. Twighlight Circus Dub Sound System. Jah! At the EchoPlex, 1154 Glendale Blvd., Echo Park 90026; doors 9pm; $10; www.attheecho.com.
Wed. April 18 -- Charles Lloyd, the greatest living jazz saxist, makes a Santa Barbara trip a vernal temptation. He'll be revisiting his current ECM collaboration in his home city with revered Greek singer Maria Farantouri, performing ancient Mediterranean hymns and Lloyd classics with Lloyd's brilliant New Quartet (pianist Jason Moran, bassist Reuben Rogers and drummer Eric Harland), plus multi-instrumentalist Socratis Sinopoulos. Gonna take you back to previous lifetimes. At the Lobero Theater, 33 E. Canon Perdido St., Santa Barbara 93101; 8pm; $35-$100; buy tickets here.
Read Don Heckman's jazz picks here and MoshKing's metal listings here. Read John Payne's plutonic Bluefat.com here.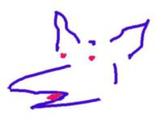 Remember "Dogphotoman," the Greg Burk musical mystery novella you used to get on this site for free? You can now pay 99 cents for it as a Kindle eBook! Click here. Readable on any computer by downloading the free Kindle reader.