Note: This listing covers two weeks.
Fri. May 18 -- The Skipper, bassist Henry Franklin, has been around long enough to know what gut-level jazz oughta sound like. At LACMA, 5905 Wilshire Blvd., LA 90036; 6-8pm; FREE; Friday summer jazz schedule here.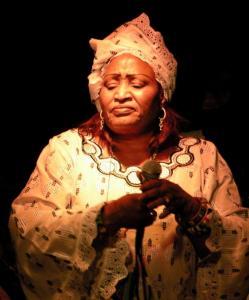 Fri. May 18 -- Is Malian desert rhythm getting too hot? Find out from singer Khaira Arby and her cooking crew. With Peaking Lights, Moon Pearl. At the Satellite, 1717 Silverlake Blvd., Silver Lake 90026; 9pm; $12; (323) 662-7728.
Fri.- Sun. May 18-20 -- Mega-drummer Jack DeJohnette (Miles Davis, Charles Lloyd & all) doesn't turn 70 every year, and when he celebrates with iconic fusion pals Chick Corea and Stanley Clarke, well, y'know . . .. At Catalina Bar & Grill, 6725 Sunset Blvd., Hollywood 90028; two sets; $50-$75; (323) 466-2210; www.catalinajazzclub.com.
Sat. May 19 -- If you want to hear some great musicians dig way into the compositions of Charlie Parker, you can trust Charles Owens and The Luckman Jazz Orchestra to deliver beyond all expectations. At Cal State L.A.'s Luckman Fine Arts Complex, 5151 State University Drive, L.A. 90032; 8pm; $25-$35; (323) 343-6600; www.luckmanarts.org.
Wed. May 23 -- Swedish power-metal banner-wavers Sabaton wax nostalgic over how great war used to be when you had to get your enemies' blood all over your face. Swell, but for a more complex message, try the epic forms and textural adventures of SoCal's Ana Kefr. Plus Relicseed, Sirion, Solaria. At the Key Club, 9039 Sunset Blvd., West Hollywood 90069; 7:30pm; $10; 18+; www.keyclub.com; (310) 274-5800.
Thurs. May 24 -- Audiences and fellow musicians alike sure are digging the somewhat retro elegance of pianist Vardan Ovsepian; intriguing format, too, with Miguel Atwood-Ferguson on viola and Artyom Manukyan on cello. At the Blue Whale on the third level of Weller Court Plaza, south of East First Street between South Los Angeles Street and South San Pedro Street, Little Tokyo 90012; 9pm-midnight; $10; validated parking underneath off Second Street at the sign of the P in a circle; (213) 620-0908; www.bluewhalemusic.com.
Sun. May 27 -- Good eatz and drinx, good abstract soundz, good artistic company (Andrea Bowers, Alexandra Grant & Brian Kennon) in a gawkable hilltop home, and the knowledge that your donation hardly covers what you get from an organization that makes sound into evolution. That's a SASSAS Listening Party; 4-8pm; $125. Register at www.sassas.org.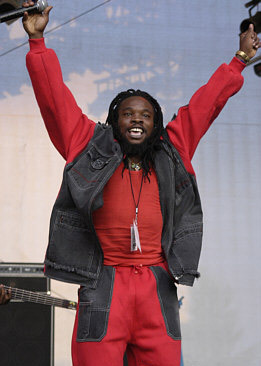 Wed. May 30 -- Dub Club presents another "reggae meets Africa" night with Jamaican singer Bushman and Senegalese kora player Youssoupha Sidibe. Very righteous. At the EchoPlex, 1154 Glendale Blvd., Echo Park 90026; doors 9pm; $15 ($10 before 10pm); www.attheecho.com.




Kyle C. Kyle, drummer in my band Dred Scott as well as the Skulls, the Willys, Wild Stares, W.A.C.O., Listing Ship, Motels and many more, is ill and could use some help getting established in convalescence. Send a donation if you can.
Read Don Heckman's jazz picks here and MoshKing's metal listings here. Read John Payne's plutonic Bluefat.com here.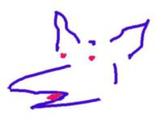 Remember "Dogphotoman," the Greg Burk musical mystery novella you used to get on this site for free? You can now pay 99 cents for it as a Kindle eBook! Click here. Readable on any computer by downloading the free Kindle reader.