Fri. June 22 -- I loved Scorpions' 2010 farewell tour so much that it was unnecessary to attend this year's farewell tour, but I promise I'll make it to their next farewell tour, or the farewell tour after that, if I'm still alive in the year 2040, and by then it will be possible to have the concert and 10 beers implanted directly into my memory centers, so I won't have to leave either the house or my adjustable bed, which will be equipped with a virtual catheter for convenient processing of the virtual lager. Hail hail, sting in the tail! With Sacramento emoticons Tesla, kings of the metal airwaves circa 1990. At Staples Center, 1111 S. Figueroa St., LA 90015; 8pm; $25-$100 (still some tix left); www.ticketmaster.com.
Sat. June 23 -- I still regard The Cult's 1987 "Electric" (produced by Rick Rubin) as the ultimate example of how to strip down a hard-rock sound to its deadliest essentials. Singer Ian Astbury must have gotten a face transplant by now, but the dude roars. With Against Me! and Icarus Line. At Hollywood Palladium, 6215 Sunset Blvd., Hollywood 90028; 7:30pm; $46; www.livenation.com; (323) 962-7600.
Sat. June 23 -- Singer-guitarist Dori Caymmi has been carrying the Brazilian bossa torch with taste and integrity since the '60s; he's here with a quintet, visiting L.A. for the first time in ages, feels like. A presentation of the Jazz Bakery's Movable Feasts at the Kirk Douglas Theater, 9820 Washington Blvd., Culver City 90232; 8pm; $25 ($20 students); www.jazzbakery.org.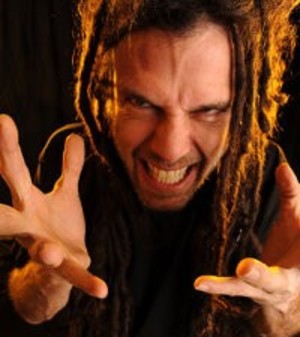 Sun. June 24 -- Though personnel changes don't always augur great things, deep woofman Chris Barnes' switch-up for the new "Undead" has focused and tightened Six Feet Under's sound into a disciplined bikery that nearly transcends its deathster roots to urp up the most consistent album they've cut. (Longtime guitarist Steve Swanson remains; the record was largely written with Chimaira axman Rob Arnold.) The bill includes the reliably radical Dying Fetus, plus Revocation, and I'm betting cuz of the early start time that there are more. At the Whisky, 8901 Sunset Blvd., West Hollywood 90069; doors 5pm; $20; www.whiskyagogo.com; (310) 652-4202.
Sun. June 24 -- Abstract sound artists gather for a rad jam sponsored by SASSAS; bring your theremin. At Center for the Arts, 2225 Colorado Blvd., Eagle Rock 90041; 1pm (musicians load in at 12:30); free.
Mon. June 25 -- The fine younger pianist-composer Josh Nelson seems to be settling in on a mainstream L.A. jazz circuit that mostly features previous generations of boppers and studio musicians; invite your adult children and quit complaining that jazz is dead. With bassist Dave Robaire, drummer Dan Schnelle, vocalist Melissa Morgan -- and live improvising painter Claudia Carballada! At Vitello's Restaurant, 4349 Tujunga Ave., Studio City 91604; 8pm; $10 cover plus $13 minimum; (818) 769-0905; www.vitellosrestaurant.com.
Wed. June 27 -- The Nine Winds Festival concludes with mighty label magnate and multiple windmaster Vinny Golia's Medium Ensemble, which I'm guessing means 8-10 of L.A.'s best outfolk. At the Blue Whale on the third level of Weller Court Plaza, south of East First Street between South Los Angeles Street and South San Pedro Street, Little Tokyo 90012; 9pm-midnight; $10; validated parking underneath off Second Street at the sign of the P in a circle; (213) 620-0908; www.bluewhalemusic.com.
Wed. June 27 -- A Tribute to Miles Davis includes a full performance of his classic "Kind of Blue" album, plus other stuff spanning his monumental 50-year career, played by originals such as Jimmy Cobb and Marcus Miller, plus Miles Electric Band (is its lineup some kind of secret?), with host Herbie Hancock. Some of this is bound to be good. At the Hollywood Bowl, 2301 Highland Ave., Hollywood 90068; 8pm; $30-$114; (323) 850-2000; www.hollywoodbowl.com.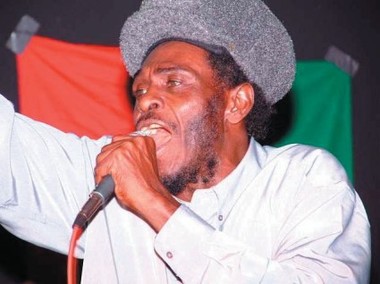 Wed. June 27 -- Dub Club brings us Prince Allah, a true original Jamaican rootsman who sang the Rasta riddim as early as the 1960s and is the subject of two Blood & Fire label compilations, the true seal of authority. We also get youthful Jamaican singer and competition champ Romain Virgil, and Jamaican MC Perfect Giddimani. When club spearhead Tom Chasteen says he's especially stoked about this one, I believe him. At the EchoPlex, 1154 Glendale Blvd., Echo Park 90026; doors around 9pm; $15 ($10 before 10pm); www.attheecho.com.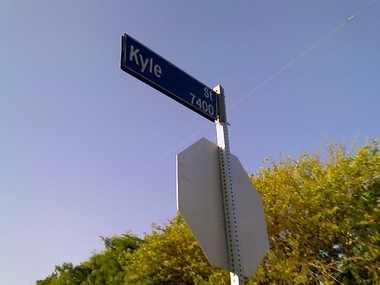 Kyle C. Kyle, drummer in my band as well as the Skulls, the Willys, Wild Stares, W.A.C.O., Listing Ship, Motels and many more, is ill and could use some help getting established in convalescence. Send a donation if you can.
Read Don Heckman's jazz picks here and MoshKing's metal listings here. Read John Payne's plutonic Bluefat.com here.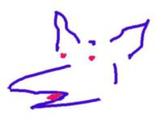 Remember "Dogphotoman," the Greg Burk musical mystery novella you used to get on this site for free? You can now pay 99 cents for it as a Kindle eBook! Click here. Readable on any computer by downloading the free Kindle reader.