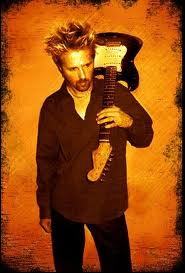 Fri. June 29 -- The rampaging metaljazz/funk of guitarist Jeff Kollman's Cosmosquad always steams up a room, especially with drummer Shane Gaalaas pummeling the toms and Ric Fierabracci squeezing and popping around the bass. Ax students could watch just for the way Kollman interacts with his pedals. At the Baked Potato, 3787 Cahuenga Blvd. West, Studio City 91604; 9:30 & 11:30pm; $20; (818) 980-1615; www.thebakedpotato.com.
Fri. June 29 -- The Israeli brothers Hagai and Itai created Maetar to bring peace, headspin and bootybump into an uncivilized world. Pick up their new "The Gift" (with its 28-minute title track), put it on repeat play and never lose the groove. At the Talking Stick Coffee Lounge, 1411 Lincoln Blvd., Venice 90291; 7-10pm; cheap or free; www.thetalkingstick.net.
Fri.-Sat. June 29-30 -- Sure, guitarist Kenny Burrell is a jazz legend, but he's no nostalgia show; he's here right now (fronting a quintet). Sure, let him sing a number or two. At Catalina Bar & Grill, 6725 Sunset Blvd., Hollywood 90028; 8:30 & 10:30pm; $22-$30; (323) 466-2210; www.catalinajazzclub.com.
Sat. June 30 -- Intelligence, musicality and a world of knowledge about a world of music: Quarteto Nuevo, featuring drummer-percussionist Christopher Garcia, cellist Jacob Szekely, guitarist Kenton Youngstrom and saxist Damon Zick. At the Glendale Moose Lodge, 357 W. Arden Ave., Glendale 91203; 8pm; $15 ($10 students & seniors).
Sat. June 30 -- The minimalist electro-augmented strings and drones of Oakland's Myrmyr (cellist Agnes Szelag and violinist Marielle Jakobsons) are bound to sound perfect in this garden-house setting. A SASSAS presentation at Kings Road Park Pavilion, 1000 N. Kings Road, West Hollywood 90069; 5pm; $12 advance, $15 door; www.sassas.org.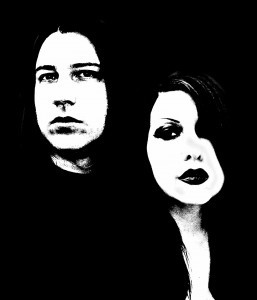 Sat. June 30 -- Tairrie & Mick never let up when it comes to My Ruin, Sabwise heavy metal with all the poetic rage your body needs; if you dig their other records, the punchy new "A Southern Revelation" will fit right in. Fascinating orchestral-metal pals Ana Kefr bolster the bill, which also includes All Hail the Yeti, The Elephant Sensation and a bunch more. At the Whisky, 8901 Sunset Blvd., West Hollywood 90069; www.whiskyagogo.com; doors 7pm; $15; (310) 652-4202.
Sat. June 30 -- This year's Mayhem Fest has Slayer and Motorhead, so few will argue with that. Slipknot and Anthrax continue to mystify me. You also get The Devil Wears Prada, As I Lay Dying, Asking Alexandria, Whitechapel and a passel of early acts, which often rock out some of a metal fest's best moments. Walk around in the dust & glare, slurp some Jäger, get sunstroke, pass out, slurp some Rockstar to wake up, eat a Cajun sandwich, slurp beer, repeat as needed or until funds deplete. Who needs to pay the gas bill in the summer? Expect long lines, by the way, and don't count on bringing anything (even sunscreen or a pen) inside. At San Manuel Amphitheater, 2575 Glen Helen Parkway, San Bernardino 92407; 1:30pm; $42-$89; (909) 880-6500; www.livenation.com.
Sun. July 1 -- Not all supergroups click. (Remember Mick Jagger and Dave Stewart's SuperHeavy? Me either.) But when you collect a group of L.A. avant stars, it's always great, because they're not famous! This time Cosmologic drummer Nathan Hubbard has assembled Double Triangle, featuring the can't-miss talents of G.E. Stinson, Nate Atwood, Steuart Liebig, Harley Magsino and Brad Dutz. Opening is another unusual unit: saxist Robert Leng and drummer Tom Steck interacting with the computer visuals of Kio Griffith. (Did you know there was both a rock and a hip-hop supergroup called The Firm?) At Center for the Arts, 2225 Colorado Blvd., Eagle Rock 90041; 7pm; $10; (626) 795-4989.
Thurs. July 5 -- Ex-Megadeth guitarist Chris Poland is back with his heavily considered power trio, Ohm (featuring bassist Rob Pagliari and drummer David Eagle), in a little club where you can see his broken left hand do unusual things. At the Baked Potato, 3787 Cahuenga Blvd. West, Studio City 91604; 9:30 & 11:30pm; $15; (818) 980-1615; www.thebakedpotato.com.
Read Don Heckman's jazz picks here and MoshKing's metal listings here. Read John Payne's plutonic Bluefat.com here.