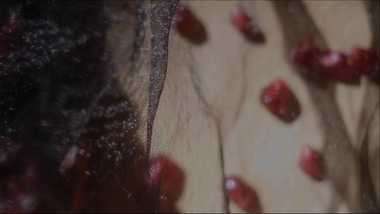 Sat. June 9 -- Conceptual filmist Rika Ohara, who won Best International Film at the 2010 London Independent Film Festival for her John & Yoko hallucination "The Heart of No Place," holds an opening reception for her new flash-in-the-brain-pan dream work, "Sleepers." At Los Angeles Artists Fellowship, 3540 N. Mission Road, Lincoln Park 90039; 2-5pm; exhibit up through June 30.
Sat. June 9 -- Van Halen has eight more shows to go before David Lee Roth hangs up the top hat for a while, closing it out in New Orleans June 26. At Staples Center, 1111 S. Figueroa St., LA 90015; 7:30pm; $30-$150 (sold out); www.ticketmaster.com.
Sun. June 10 -- Did you say that Chickenfoot singer Sammy Hagar and bassist Michael Anthony are former members of Van Halen, who played L.A. YESTERDAY? And did you say that Van Halen have three days off before they assault Anaheim on the 12th? Well, I'm here to start the TOTALLY FALSE rumor that Dave, Eddie and Alex will seize the opportunity to join Sammy and Michael (and Joe Satriani and Kenny Aronoff) onstage at this Chickenfoot TOUR CLOSER for a joyful reunion. Chickenfoot, by the way, are a damn rockin' band, and I'd just as soon see them with no VH's attached. Black Stone Cherry opens. At the Greek Theater, 2700 N. Vermont Ave., Los Feliz 90027; 7:30pm; $52-$73; www.ticketmaster.com.
Sun. June 10 -- Raise money for SASSAS, true guardian of the avant, by partying with musicians and DJs at a posh Malibu home. Nice work, and you can get it for as low as $40 by signing up at the link on this page.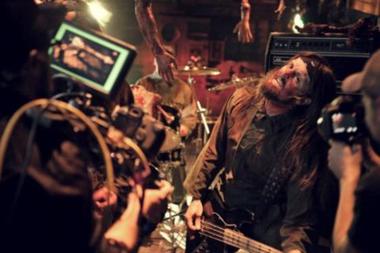 Tues. June 12 -- Punky Virginia metalmen Municipal Waste sure do have a lot of great riffs and a refreshing gonzo attitude. Evil thrashers 3 Inches of Blood, locomotive sludgemasters Black Tusk, and Witch Haven complete a primo lineup. At the Key Club, 9039 Sunset Blvd., West Hollywood 90069; 7:30pm; $17; all ages; www.keyclub.com; (310) 274-5800.
Wed. June 13 -- Vinny Golia's Nine Winds Records, home of choice extremists, logs its second in a month of Wednesdays with Brian Walsh's Walsh Set Trio plus The Gavin Templeton Quartet, which means some rigorously inventive yet approachable saxophonics all around. At the Blue Whale on the third level of Weller Court Plaza, south of East First Street between South Los Angeles Street and South San Pedro Street, Little Tokyo 90012; 9pm-midnight; $10; validated parking underneath off Second Street at the sign of the P in a circle; (213) 620-0908; www.bluewhalemusic.com.
Thurs. June 14 -- Slake magazine brings the literary badassedness to the West Side for a change with snacks, festivities, and readings from its new "Dirt" issue. At Small World Books, 1407 Ocean Front Walk, Venice 90291; 7pm; FREE.
Thurs. June 14 -- More Harry Partch! The microtonal composer and instrument inventor gets celebrated once again, this time in a multimedia presentation of his rarely heard "Bitter Music," with snips from Partch's 1935 "hobo journals," a newly discovered interview, etc. At REDCAT, 631 W. Second St., downtown 90012; 8:30pm; $25; www.redcat.org.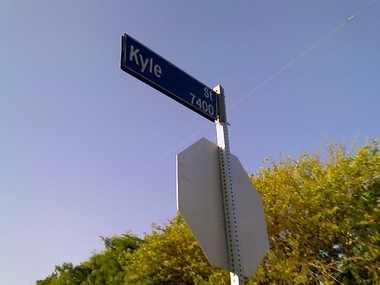 Kyle C. Kyle, drummer in my band as well as the Skulls, the Willys, Wild Stares, W.A.C.O., Listing Ship, Motels and many more, is ill and could use some help getting established in convalescence. Send a donation if you can.



Read Don Heckman's jazz picks here and MoshKing's metal listings here. Read John Payne's plutonic Bluefat.com here.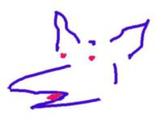 Remember "Dogphotoman," the Greg Burk musical mystery novella you used to get on this site for free? You can now pay 99 cents for it as a Kindle eBook! Click here. Readable on any computer by downloading the free Kindle reader.