Fri. July 27 -- Cosmosquad (guitarist Jeff Kollman, bassist Ric Fierabracci, drummer Shane Gaalaas) sure do crank the riptearin' fusion, way more rock than jazz. At the Baked Potato, 3787 Cahuenga Blvd. West, Studio City 91604; 9:30 & 11:30pm; $25; (818) 980-1615; www.thebakedpotato.com.
Fri. July 27 -- Get right up close to some thrashing, rumbling, shredding metal in the form of Bonded by Blood, flogging a new album. At Universal Bar L.A., 4093 Lankershim Blvd., North Hollywood 91602; 7pm; cheap; (818) 766-2114; universalbarla.com.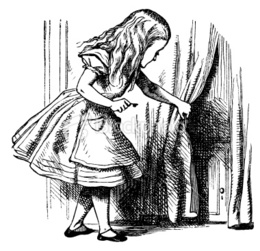 Fri.-Sun. July 27-29 -- NewTown presents "Knock Knock . . . Sonic Surprise," where you go to a mysterious edifice and enter any small room to encounter whatever the experimental musicians within happen to be tossing out. The lurkers include reliable names such as Albert Ortega, Michael Vlatkovich, Rick Potts and Joe Cantrell; see the full lineup here. Fri. noon-7pm and Sat. 3:30-9pm at 4414 E. York Blvd., Eagle Rock 90041; Sun. 1-8pm at 615 S. Westlake Ave., near MacArthur Park 90057; free.
Sat. July 28 -- Avant saxist Gavin Templeton, long a conspirator with Vinny Golia, Plotz et al., celebrates the release of his own new record, fronting an ace band: guitarist Larry Koonse, bassist Darek Oles (both from L.A. Jazz Quartet), drummer Joe LaBarbera (more CalArts mafia) and pianist Gary Fukushima. At the Blue Whale on the third level of Weller Court Plaza, south of East First Street between South Los Angeles Street and South San Pedro Street, Little Tokyo 90012; 9pm-midnight; $10; parking $5 underneath off Second Street at the sign of the P in a circle; (213) 620-0908; www.bluewhalemusic.com.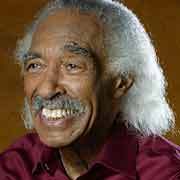 Sat.-Sun. July 28-29 -- This year's Central Avenue Jazz Fest walks on the sunny side with a SATURDAY lineup including a Tribute to Etta James (2:25pm) and the superswinging Gerald Wilson Orchestra (pictured, 5:20pm), still helmed by the 93-year-old master; and a SUNDAY slate featuring Mr. Central Avenue himself, vocalist Ernie Andrews (1pm), danceworthy trombonist Phil Ranelin (2:30pm) and Latin-jazz king Poncho Sanchez (5:20pm). Full lineup here. At Central Avenue & 42nd St., near the old Dunbar Hotel, South L.A. 90011, 11:30am-7pm; FREE, with food and merch and civic pride.
LATE ADD: Sun. July 29 -- Somehow I missed the mail about the Celebration of Dottie Grossman tonight, where friends will line up to do 10-minute sets in tribute to the late poet and edge-music stalwart. It's a pot luck, so bring food if you can; drinks provided. At the Glendale Moose Lodge, 357 Arden Ave., Glendale, 91203; 7:30pm (7pm sign-ups); $5.
Mon. July 30 -- Pianist-composer Josh Nelson plays with a light touch and an unslavish respect for the jazz tradition. Fine band, too, with tall saxist Ben Wendel, bassist Dave Robaire and drummer Dan Schnelle. At Vitello's Restaurant, 4349 Tujunga Ave., Studio City 91604; 8pm; $10 cover plus $13 minimum; (818) 769-0905; www.vitellosrestaurant.com.


Thurs. Aug. 2 -- Two of the best survivors from late-'80s hair-metal days: Cinderella (multitalented Tom Keifer [pictured] got the blues in his bones) and Sebastian Bach (the ex-Skid Row singer has phenomenal pipes and really puts on a show). At the Canyon Club, 28912 Roadside Drive, Agoura Hills 91301; $28; (818) 879-5016; www.canyonclub.net.
Thurs.-Sun. Aug. 2-5 -- The new "Spirit Fiction" is saxist Ravi Coltrane's most relaxed album, both spontaneous and controlled. The rhythms are often more implied than defined, the compositions veering toward the abstract while retaining a high degree of melody. With super players switching off in two separate ensembles -- including Geri Allen on piano, Drew Gress on bass, Ralph Alessi on trumpet, EJ Strickland and Eric Harland on drums -- we hear many different textures without feeling schizy, and a tumbling take on Ornette Coleman's "Check Out Time" was a reet inspiration from one of today's most sophisticated musical minds. I can't find out who'll be in the band, but I'm betting longtime allies Gress, Alessi and Strickland. At Catalina Bar & Grill, 6725 Sunset Blvd., Hollywood 90028; 8:30 & 10:30pm (7:30pm Sun.); $20-$25; (323) 466-2210; www.catalinajazzclub.com.
* * *



Read Don Heckman's jazz picks here and MoshKing's metal listings here. Read John Payne's plutonic Bluefat.com here.