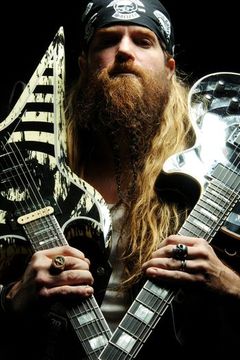 Fri.-Sat. Aug. 18 -- Those not ready to rock better stay far away from the Sunset Strip Music Festival, where they block off Sunset Boulevard around the Whisky and make a heck of a goldarned commotion. Good lineup this year. FRIDAY includes X With Ray Manzarek, RZA, Robby Krieger, Hank III et al. SATURDAY is out of control with Marilyn Manson (riding an energetically crafty new album), monster rockers Black Label Society (ask Zakk Wylde [pictured] why he calls Los Angeles "El Gay"), The Offspring, De La Soul and a ton more. Outside/inside around 8900 Sunset Blvd., West Hollywood 90069; check www.sunsetstripmusicfestival.com for valuable information about driving, parking and all that.
Fri.-Sat. Aug. 15-18 -- If Dad's in town craving a jazz fix, you can't go wrong with the intelligent mainstream trumpet of Grammy hog Terence Blanchard. At Catalina Bar & Grill, 6725 Sunset Blvd., Hollywood 90028; 8:30 & 10:30pm; $25-$35; (323) 466-2210; www.catalinajazzclub.com.
Sat. Aug. 18 -- The Jeff Gauthier Goatette sways and grooves with a special blend of quiet melodic fervor thanks to the seasoned acoustic-electric interplay of the violinist plus windman Andrew Pask, keyboardist David Witham, bassist Scott Walton and drum movemaster Alex Cline. A presentation of the Jazz Bakery's Movable Feasts at Boston Court, 70 N. Mentor Ave., Pasadena 91106; 8:30pm; $25, students $20; reservations recommended at (310) 271-9039 or www.jazzbakery.org.
Sat. Aug. 18 -- Guitarist Joe Bonamassa sure does rock the blues with as much beefy polish as anybody, and having the New Orleans piano of Dr. John on the bill makes this one tuff to ignore. At Club Nokia, 800 W. Olympic Blvd., downtown 90015; 7pm; $20-$25 (including fees); www.ticketmaster.com.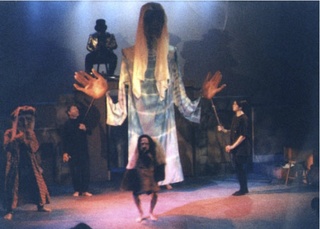 Sat.-Sun. Aug. 18-19 -- UPDATE: Open Gate Theater, the performance collective that presents the terrific monthly Sunday Evening Concerts, is celebrating its 30th anniversary with an ambitious outing. At 6pm SATURDAY there's a party/art display that includes a video about Open Gate; at 8pm there's a multimedia theatrical presentation based on Sophocles' "Philoctetes," featuring the remarkable extended-technique voices of Will Salmon and friends, accompanied by a hot improvising quintet led by multiwindman Vinny Golia, with visual projections by Kio Griffth and an impressive cloth sculpture (see above) by Seda Baghdasarian. On SUNDAY, "Philoctetes" is staged again featuring the same participants at 7pm, with no surrounding hospitality event. Open Gate plans to make repeated use of this charming venue, where you'll be signed in as a guest of the Lodge; give it a good inauguration. At Glendale Moose Lodge 641, 357 W. Arden Ave., Glendale 91203; cheap; (626) 795-4989; www.opengatetheatre.com.
Sun. Aug. 19 -- When The Gerald Wilson Orchestra plays, you hear the full experience of its vital 93-year-old leader, who has shaped L.A. jazz in ways few can match. At Catalina Bar & Grill, 6725 Sunset Blvd., Hollywood 90028; 7:30pm; $20; (323) 466-2210; www.catalinajazzclub.com.
Sun. Aug. 19 -- This here's a big ol' bar, and trumpeter Elliott Caine's quintet plays original bar jazz that's fun & good. At the York Bar and Restaurant, 5018 York Blvd., Highland Park 90042; 7:30-10pm; (323) 255-9675.
Sun. Aug. 19 -- Bombastic Meatbats would be worth hearing if only for Chili Pepper Chad Smith's drums, but they got transdimensional guitarist Jeff Kollman, too, along with bassist Kevin Chown and keyboardist Ed Roth, whipping up a funky-spacy fusion party. They're celebrating their new double CD, "Live Meat and Potatoes," recorded on these very boards; buy a copy for a powerstomp souvenir and play it LOUD. (Swell dirtydog version of Zep's "Moby Dick.") At the Baked Potato, 3787 Cahuenga Blvd. West, Studio City 91604; 9:30 & 11:30pm; $25; (818) 980-1615; www.thebakedpotato.com.
Wed. Aug. 22 -- In the '80s, Pinchers was one of Jamaican dancehall's unquestioned kings, and he gets few arguments now either. But hey, you could come just for the incredible house dub DJs, who truly rule and spin here every Wednesday. Dub Club at the EchoPlex, 1154 Glendale Blvd., Echo Park 90026; 9pm; $15 ($10 before 10pm); www.attheecho.com.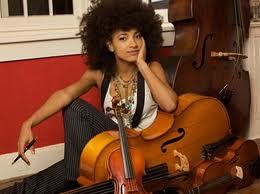 Wed. Aug. 22 -- I'm not sure what Esperanza Spalding is doing opening for soul-pop mainstay Anita Baker, but I guess Spalding's current album is called "Radio Music Society." It will be interesting to see if the engaging singer-bassist swivels back to her more poetic/abstract (and less commercial) direction for the next one. At the Hollywood Bowl, 2301 Highland Ave., Hollywood 90068; 8pm; peripheral $23-$44 tix are the only ones left; (323) 850-2000; www.hollywoodbowl.com.
Thurs. Aug. 22 -- Richard Sears is an adventurous young modern pianist-composer who's easy on the ears. Pick up his fine CD, have him sign it, and keep it in good condition for eBay cash-in around 2040. At the Blue Whale on the third level of Weller Court Plaza, south of East First Street between South Los Angeles Street and South San Pedro Street, Little Tokyo 90012; 9pm-midnight; $10; parking $5 underneath off Second Street at the sign of the P in a circle; (213) 620-0908; www.bluewhalemusic.com.
Thurs.-Sun. Aug. 22-26 -- Christian McBride could surprise you with all kinds of electrokid shenanigans or stick to his more trad stuff, but either way you're gonna hear some of the best bass playing around. At Catalina Bar & Grill, 6725 Sunset Blvd., Hollywood 90028; 8:30 & 10:30pm (Sun. 7:30/9:30); $22-$35; (323) 466-2210; www.catalinajazzclub.com.

* * *



Read Don Heckman's jazz picks here and MoshKing's metal listings here. Read John Payne's plutonic Bluefat.com here.