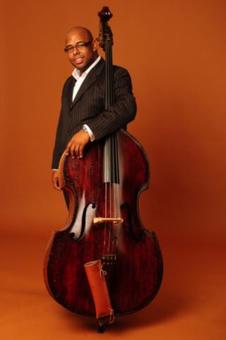 Fri.-Sun. Aug. 24-26 -- Christian McBride could surprise you with all kinds of electro shenanigans or (more likely) stick to his more trad stuff, but either way you're gonna hear some of the best bass playing around when he leads this trio. At Catalina Bar & Grill, 6725 Sunset Blvd., Hollywood 90028; 8:30 & 10:30pm (Sun. 7:30/9:30); $25-$35; (323) 466-2210; www.catalinajazzclub.com.
Sat. Aug. 25 -- The terrific pianist Motoko Honda puts her wild electronix-augmented abstractions at the service of a summer/water concept, enhanced by the visual projections of Jesse Gilbert. A presentation of Mariko Iwasaki's concert series at her Van Nuys home; your $20 donation gets you the concert plus a glass of artisinal wine and snacks. Doors 8pm; concert 8:30pm (two 35-minute sets). For reservations and address, mail umariko@sbcglobal.net or call (818) 290-3595.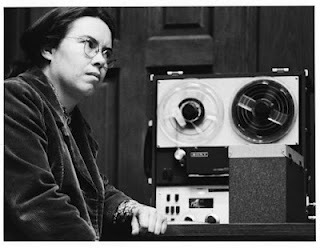 Sat. Aug. 25 -- Drop by the arty concrete bunker known as the Schindler House to experience the history of experimental tape music in different indoor and outdoor spaces. SASSAS presents William Basinski live in the courtyard at 5 & 7pm, plus a John Wiese installation, cyclic repetitions of '60s-'70s recorded works by Pauline Oliveros, Mike Kelley and Jim Shaw, and sequential exposure to recordings by John Cage, Terry Riley, Derek Bailey et al. Sound at the Schindler House, 833 N. Kings Road, West Hollywood; 2-8pm; $12; www.sassas.org.
Sun. Aug. 26 -- Way-out musicians have their monthly chance to jam at SASSAS' soundShoppe, and you can listen in awe. At Center for the Arts, 2225 Colorado Blvd., Eagle Rock 90041; 1pm (musician load-in 12:30pm); free; www.sassas.org.
Mon. Aug. 27 -- Temperate/intemperate California pianist Josh Nelson dedicates tonight to a conceptual suite (with visuals from Video Traveler) related to the Mars Rovers. With trumpeter John Daversa, guitarist Larry Koonse, bassist Dave Robaire and drummer Dan Schnelle. At Vitello's Restaurant, 4349 Tujunga Ave., Studio City 91604; 8pm, open jam 9:15pm; $10 cover plus $13 minimum; (818) 769-0905; www.vitellosrestaurant.com.
Wed. Aug. 29 -- Bucking my principled opposition to the insidious notion of "Celebrating Peace," I have to recommend this show on the strength of the musicians: Herbie Hancock, Wayne Shorter, Dave Holland and Marcus Miller (Miles Davis vets all), plus hot drummer Cindy Blackman Santana (elsewhere check out Spectrum Road, her crazy Tony Williams project with Jack Bruce, John Medeski & Vernon Reid), Blackman's annoying old man, and a bunch more top players. They better not wimp out just cuz of the theme; if you wants peace you gots to be tough. At the Hollywood Bowl, 2301 Highland Ave., Hollywood 90068; remaining tix $24-$114; (323) 850-2000; www.hollywoodbowl.com.
Thurs. Aug. 30 -- Everybody's raving about the rhythmic/harmonic omniculturality of pianist Vardan Ovsepian; scrutinize him unmercifully in this solo set. At the Blue Whale on the third level of Weller Court Plaza, south of East First Street between South Los Angeles Street and South San Pedro Street, Little Tokyo 90012; 9pm-midnight; $10; parking $5 underneath off Second Street at the sign of the P in a circle; (213) 620-0908; www.bluewhalemusic.com.
* * *
Read Don Heckman's jazz picks here and MoshKing's metal listings here. Read John Payne's plutonic Bluefat.com here.