Fri. Aug. 31 -- Drummers Terry Bozzio (Frank Zappa) and Alex Acuña (Weather Report) lay down coronary-inducing rhythmic complexities. At the Baked Potato, 3787 Cahuenga Blvd. West, Studio City 91604; 9:30 & 11:30pm; $25; (818) 980-1615; www.thebakedpotato.com.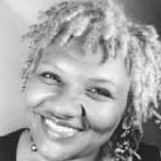 Sat.-Sun. Sept. 1-2 -- L.A. stalwart Barbara Morrison sings blues & jazz for real. The hardworking Morrison hits the Black Music Fest on Monday, too (see below). At Catalina Bar & Grill, 6725 Sunset Blvd., Hollywood 90028; 8:30pm Sat. & 7:30pm Sun.; $25 & $20; (323) 466-2210; www.catalinajazzclub.com.
Sat.-Mon. Sept. 1-3 -- Michel'le (Sat.), Karen Briggs (Sun.), and Deniece Williams and Lalah Hathaway (Mon.) number among the musical attractions at the Black Music and Arts Fest (not to be confused with black metal). Bean pies, social art and bright togs, too, no doubt. At Rancho Cienega Park adjacent to Dorsey High School, 5001 Rodeo Road, South Los Angeles 90016, 11am-7pm; $10 (2/$15) per day; no booze, drugs or guns; www.blackmusicfest.com.
Sun. Sept. 2 -- If you've been waiting for a monthly Sunday Evening Concert that's a bit less Out than usual, try this one with The Other Three (creative drummer Brad Dutz, master saxist Kim Richmond and soulful trumpeter John Fumo pay tribute to the Manne-Rogers-Giuffre Trio) plus Slumgum (saxist Jon Armstrong, pianist Rory Cowal, bassist Dave Tranchina and drummer Trevor Anderies swing open the doors of modern melodic intelligence). Relax. At Center for the Arts, 2225 Colorado Blvd., Eagle Rock 90041; 7pm; $10; (626) 795-4989.
Wed. Sept. 5 -- The Bowl blurb says B.B. King plays "lightning-fast guitar licks," which must mean the writer has never heard him. Ax gods like Eric Clapton and Peter Green dig King (active since the 1940s) for his taste, economy, soul and tone, not his speed; any guitarist would learn more from a half-hour in his presence than from a year in chops school. A powerful singer, too, if a bit on the schticky side at times. He'll be sitting down, cuz his health has been rotten for ages, but he will still sting his red Gibson, Lucille. Opening is the rather large and righteous Tedeschi-Trucks Band, featuring noted guitarists/singers Susan and Derek (son o' the Allmans' Butch). At the Hollywood Bowl, 2301 Highland Ave., Hollywood 90068; 8pm; plenty of decent seats left at $23-$57; (323) 850-2000; www.hollywoodbowl.com.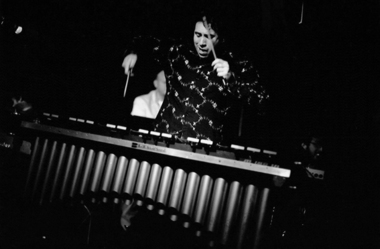 Wed. Sept. 5 -- Vibraphonist Nick Mancini brings his compositional flair and mega-chops to a weekly residency with his quartet and a special guest on each occasion. The theme is movie music, which means actual classic cinema themes as well as scores to the movies that spool out in Mancini's head. At the Federal Bar, 5303 Lankershim Blvd., North Hollywood 91601; 8pm; free; www.thefederalbar.com.
Thurs. Sept. 6 -- And mark your calendar: Nick Mancini is re-upping the weekly "Elastic Hour" concert series he curates, starting tonight with the cool breezes of Brazilian electric guitarist Sandro Albert's quartet. At Curve Line Space Gallery, 1577 Colorado Blvd., Eagle Rock 90041; 8pm; $10 donation includes wine & beer; (323) 478-9874.
Thurs. Sept. 6 -- The "Hipster Replacements" series presents Garretson & Gorodetsky sketching charmingly original tunes about the birds & bugs of Echo Park, plus bent performance art from the redoubtable John Fleck, and Harvey's Route 66 Show, a creation of head hipster Harvey Shield. At Sancho Gallery, 1549 Sunset Blvd., Echo Park 90026; 8pm; $10.
Thurs.-Sun. Sept. 6-9 -- The Jacaranda music series ain't stopped celebrating the hell out of minimalist-conceptualist composer John Cage's 100th birthday at various Westside venues, night & day. Check here for details.
* * *
Read Don Heckman's jazz picks here and MoshKing's metal listings here. Read John Payne's plutonic Bluefat.com here.