Fri. Sept. 28 -- Ramp onto the new country millennium's Bohemian Highway and ride with I See Hawks in L.A., pushing their excellent new acoustic record, "New Kind of Lonely." Singer Rob Waller reminds me a little of Gordon Lightfoot, not a bad thing -- Bob Dylan once called G.L. his favorite singer. Expect artful twangin' from guitarist Paul Lacques along with the highly visual lyric content. And as the Hawks say, "Don't fear the karmageddon" (or the carmageddon, either). Richie Lawrence & Katie Thomas open at 9. At Cinema Bar, 3967 Sepulveda Blvd., Culver City 90036; Hawks 10pm; no cover; (310) 390-1328; thecinemabar.com.
Fri. Sept. 28 -- The Daniel Rosenboom Quintet has flexibility -- louder/softer, quirks of scale, combinations of style, all the trumpeter's jazz/world/rock obsessions squeezed together and stretched so they feel like one viewpoint. Fine band: twisto saxist Gavin Templeton, rocket guitarist Alex Noice, tripped-out saxist Kai Kurosawa and grooveholding drummer Dan Schnelle. At South Pasadena Music Center and Conservatory, 1509 Mission St., South Pasadena 91030; 8pm; FREE; free parking behind; (626) 403-2300.
Fri. Sept. 28 -- A stealthy home concert: Kim Richmond, a truly masterful alto saxist of a semitraditional bent, leads a super band featuring trombonist Joey Sellers (a deft composer and a longtime associate), plus trumpeter John Daversa (not leading his own band for a change), pianist Andy Langham, bassist Ryan Feves, drummer Jamey Tate, and special auxiliary singer Cathy Segal-Garcia. It's in Mt. Washington; 8pm; $10 entry includes snax; get the full info from cathy@cathygarcia.com or (818) 368-8839.
Fri. Sept. 28 -- This Miles Davis House on the 21st anniversary of the Dark Magus' death looks like a cut above the usual lookit-my-abs Hollywood event, with a buncha bands taking off on the Miles legacy, DJs flipping the coasters, Miles merch on sale, and Miles relatives Erin Davis (son) and Vince Wilburn Jr. (drum-whompin' nephew) acting as hosts. First 75 humans get free swag. At Dim Mak Studios, 1643 Cosmo St., Hollywood 90027; 8pm-1:30am; tickets $12 here or $17 at the door.
Fri.-Sat. Sept. 28-29 -- The Vardan Ovsepian Chamber Ensemble lets the omnivorous pianist sidle a bit closer to his classical side than his jazz side. Most civilized yet thrilling. At the Blue Whale on the third level of Weller Court Plaza, south of East First Street between South Los Angeles Street and South San Pedro Street, Little Tokyo 90012; 9pm-midnight; $10; parking $5 underneath off Second Street at the sign of the P in a circle; (213) 620-0908; www.bluewhalemusic.com.
Sat. Sept. 29 -- Ingenious Planet X drummer Virgil Donati crafts rhythms every geek wishes he could play, and he SLAMS it too. The star band includes CAB bassist Bunny Brunel plus acclaimed Austrian guitarist Alex Machecek and keyboard fusionmaster Dennis Hamm. Jazz extension with a vengeance. At the Baked Potato, 3787 Cahuenga Blvd. West, Studio City 91604; 9:30 & 11:30pm; $25; (818) 980-1615; www.thebakedpotato.com.
LATE ADD: Sat. Sept. 29 -- One of the most terrifying modern tech-death metal bands, New York's Suffocation, along with Kansas metal vets Origin, play an after party for rad Brit illustrator French's art opening. A Scion A/V presentation at the Dragonfly, 6510 Santa Monica Blvd., Hollywood 90038; 10pm; FREE; (323) 466-6111; www.thedragonfly.com; you can attend ONLY by signing up for the opening here and picking up a wristband on site at 7667 Melrose Ave. between 7pm & 10pm.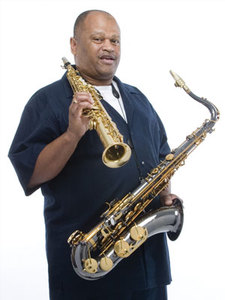 Sat.-Sun. Sept. 29-30 -- This year's Watts Towers Jazz Fest sports a World theme. Saturday's Day of the Drum has Cuauhtemoc Mexica Dance Group (11am), Maestro Debasish Chaudhuri (noon), Carlinous Pandeiro De Ouro (1pm), Juan Carlos Blanco & Omo Ache (2pm), Munyungo Jackson's African Diaspora (3pm) and Ndugu Chancler (4pm). Sunday it's the Yoruban-derived Alaadun (10:30am), The Watts-Willowbrook Conservatory String Ensemble (11:30am), multifusionists Quattro (12:30), Italian visitor Andrea Marcelli with Mitch Forman & Alphonso Johnson (1:30pm), the bluesfunky Ray Bailey Trio (2:30pm), the Trane-tastic Azar Lawrence Ensemble (3:30pm, pictured), and Jazz Mentorship Program All Stars featuring Patrice Rushen, Ndugu Chancler, Bobby Rodriguez, Justo Almario, Munyungo Jackson, Reggie Hamilton (4:40pm). And if you've never checked out Simon Rodia's Watts Towers psychedelic spires, that alone is worth the trip. At the Watts Towers, 1727 E. 107th St., L.A. 90002; FREE; valet parking available; more details here.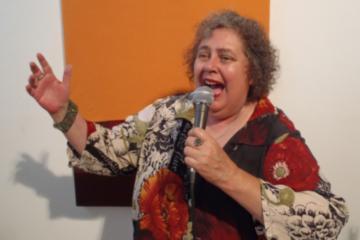 Wed. Oct. 3 -- Singer-actor Bonnie Barnett has rocked the L.A. scene for many years with her extreme vocal techniques, her penetrating literary readings (Gertrude Stein, Jean-Paul Sartre), her group hums and her postjazz ensembles, which have included the likes of Nels Cline, Michael Whitmore and Richard Wood. Tonight her foils are superimprovisers Ken Filiano (bass) and Anders Nilsson (electric guitar). Opening is a tribute to Dorothea Grossman, our beloved poet who died this year; visiting versifier Elaine Terranova reads Grossman's words while longtime Grossman partners Michael Vlatkovich, Tom McNalley and Rich West replicate her call-and-response method. Glad to see Barnett getting visibility on a prestige stage, and the nod to Dottie deserves special notice. At REDCAT, 631 W. Second St., downtown 90012; 8:30pm; $20; www.redcat.org.
Wed. Oct. 3 -- The story of Slash should be a core requirement at rock academies. From the beginning with Guns N' Roses, you could feel his strengths: a sharp guitarist with a punchy tone, a sexy feel and a distinctive look. Too bad GNR made only one great album, their first, "Appetite for Destruction," and the less Slash has subsequently teamed with Izzy Stradlin (GNR's best tunesmith), the duller his songwriting has proved. Early experiences with Guns N' Roses have shaped Slash's approach to his career: Producer Mike Clink drilled five sloppy but exciting performers just enough to make them think that slicker was always the way to go, and to make them forget that their standout virtue was band CHEMISTRY, not chops and tightness. GNR's sterile "Use Your Illusion" was strangled with perfectionism, and Slash's next project, the cynical product Velvet Revolver, was hamstrung by lack of camaraderie (not that the teaming with Stone Temple Pilots singer Scott Weiland hurt sales). Slash kept his profile high by whoring his ax with every pop celeb from Rihanna to Fergie, and his solo music, though always striving to kick ass, has been uninspired. Now his band features exactly the kind of journeyman you'd expect him to hire -- Myles Kennedy, a singer with superior pipes, no identity and the blessed quality of not being Axl Rose -- resulting in a predictably stillborn new album, "Apocalyptic Love." Probably the live show will roughen up the rock, though, especially with the inclusion of some Roses thorns, and openers Foxy Shazam pound out some of the most brilliant pop hard rock since the Darkness. The lesson: The life of an old rocker is no "It's So Easy." At the Wiltern, 3790 Wilshire Blvd., LA 90010; 7pm; $40-$72; (213) 388-1400; www.livenation.com.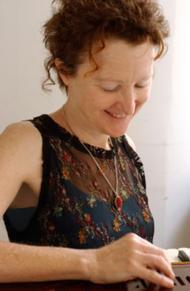 Your lungs will fill with spider mites unless you make plans to attend this year's Angel City Jazz Festival. Get details and tickets here. The lineup:
Fri. Oct. 5 at LACMA -- Phil Ranelin Sextet plus the winner of the Young Artist Competition.
Sat. Oct. 6 at REDCAT -- Anthony Wilson-Larry Goldings-Jim Keltner Trio, preceded by a symposium on "Honoring and Breaking With Lineage," featuring Bobby Bradford, Ruth Price, Steven Isoardi and Ambrose Akinmusire and moderated by Greg Burk.
Sun. Oct. 7 at the John Anson Ford Amphitheater -- Archie Shepp; Ambrose Akinmusire; Mark Dresser with Bobby Bradford; Peter Erskine with Vardan Ovsepian.
Fri. Oct. 12 at REDCAT -- Myra Melford & Snowy Egret (pictured), Marilyn Crispell.
Sat. Oct. 13 at Royce Hall -- Bill Frisell with a Bill Morrison film.
Sun. Oct. 14 at Royce Hall -- Vijay Iyer with Steve Coleman.
* * *
Read Don Heckman's jazz picks here and MoshKing's metal listings here. Read John Payne's plutonic Bluefat.com here.