Fri. Oct. 26 -- An obvious pairing: Bob Dylan & Dire Straits' Mark Knopfler. Ain't no more cane, but some good seats remain. At the Hollywood Bowl, 2301 Highland Ave., Hollywood 90068; 7:30pm; $45-$215; (323) 850-2000; www.hollywoodbowl.com.
Fri.-Sat. Oct. 26-27 -- I have no idea what "Strange Fellowe" will be like, but the idea of a "jazz opera" intrigues. Nick DePinna and saxist Hitomi Oba collaborate on the music; librettist Jerome A. Parker and director Andrew Russell put on the staging of Act One. (Acts Two & Three are just music.) The thematic material, "A ghost of a soldier searches for home," is seasonally appropriate. At Fais Do Do, 5253 W. Adams Blvd., LA 90016; 8pm; $20; (323) 931-4636. If you can't go, stream it live here.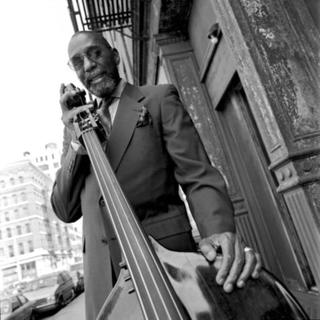 Sat. Oct. 27 -- Innovative Miles bassist, Dolphy cellist, solo-compositional tripper and cranky classical guy Ron Carter is gonna make you think some different thoughts, minimum. The trio of crossover piano melodist Robert Glasper (whose larger ensemble played here a couple of days ago) tags along. A CAP presentation at UCLA's Royce Hall; 8pm; $24-$67; www.cap.ucla.edu.
Sat. Oct. 27 -- The lovely and talented Eclipse Quartet, mistresses of modern classical music, perform works by Ben Johnston, James Tenney and Steve Reich. At Beyond Baroque, 681 Venice Blvd., Venice 90291; 9pm; $20 ($10 students/seniors); (310) 822-3006.
Sun. Oct. 28 -- Krisiun remain kings of superintense, wildly percussive Brazilian death metal, sharing a great "Conquerors of the World" bill headlined by Greek metal vets Septic Flesh, with hard-edged Middle Eastern melodic-metalers Melechesh, rad Canadian thrashers Ex Deo and the long-running Inquisition (founded in Cali, Colombia!). At the Key Club, 9039 Sunset Blvd., West Hollywood 90069; doors 5:30pm; $17-$20; 18+; www.keyclub.com; (310) 274-5800.
Sun. Oct. 28 -- Georgian sludgers Black Tusk stampede the buffalo with perennial color-coordinated touring pals Red Fang, plus Lord Dying. At the Troubadour, 9081 Santa Monica Blvd., West Hollywood 90069; doors 7pm; $15; www.troubadour.com.
Sun. Oct. 28 -- This is re-lij-un. Your re-lij-un. Vocal outlaw John Lydon assembles yet another version of the original postpunk/post-Pistols band, Public Image Ltd. At Club Nokia, 800 W. Olympic Blvd., downtown 90015; 7pm; $25-$42; www.ticketmaster.com.
Tues. Oct. 30 -- Tight songcraft plus twin guitars plus balls-out commitment equals Ohio metal champs Skeletonwitch. (Really dig their latest, "Forever Abomination.") With Havok, Mutilation Rites, probably more. At the Whisky, 8901 Sunset Blvd., West Hollywood 90069; doors 6pm; $13; www.whiskyagogo.com; (310) 652-4202.
Tues. Oct. 30 -- The heaviest guitarist you're likely to hear at this joint, Tim Young, tears up the psychedelic astroturf. (Read my LA Times live review here.) Tonight he teams with theatrical multi-instrumentalist Peter Adams in a tribute to Edgar Allan Poe! At the Blue Whale on the third level of Weller Court Plaza, south of East First Street between South Los Angeles Street and South San Pedro Street, Little Tokyo 90012; 9pm-midnight; $10; parking $5 underneath off Second Street at the sign of the P in a circle; (213) 620-0908; www.bluewhalemusic.com.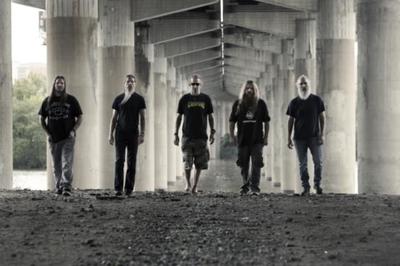 Wed. Oct. 31 -- Okay, raging Lamb of God vocalist Randy Blythe is on bail for pushing that Czech fan (who unfortunately died) off the stage. Now that he's done a month in jail, maybe Blythe will feel qualified to sing some of those blues that guitarist Mark Morton is always messing around with on the side. America's premier modern-metal band widened their tighter-than-hell post-thrash scope with this year's writhing "Resolution," so why not? Quite a substantial bill here, with popular Swedish semimelodic twin-guitar batterers In Flames, '90s American hostiloholics Hatebreed and proficient up&coming Brit thrash-death-doomsters Sylosis. At Hollywood Palladium, 6215 Sunset Blvd., Hollywood 90028; 6pm; $48; www.ticketmaster.com; (323) 962-7600.

* * *
Read Don Heckman's jazz picks here and MoshKing's metal listings here. Read John Payne's plutonic Bluefat.com here.