Fri. Nov. 2 -- Theremin (and other instrumets) plus video trips equals Eric Ross & Mary Ross. I'm a sucker for the theremin, even when it's not whooming in & out on "Good Vibrations" or on the soundtrack of "The Day the Earth Stood Still" or in a Shostakovich piece. At REDCAT, 631 W. Second St., downtown 90012; 8:30pm; $20 (students $16); www.redcat.org.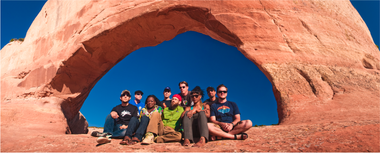 Fri. Nov. 2 -- Where better than Sonoma to serve as geographical coordinates for an American reggae band like Groundation, serving up the authentic roots sounds since the '90s? With Trevor Hall, Fanny Franklin. At El Rey Theater, 5515 Wilshire Blvd., L.A.; 9pm; $27; www.ticketmaster.com.
Fri.-Sun. Nov. 2-4 -- Leading a quintet, Kenny Burrell embodies the history of jazz guitar like nobody else. At Catalina Bar & Grill, 6725 Sunset Blvd., Hollywood 90028; 8:30 & 10:30pm (7:30 & 9:30pm Sun.); $22-$30; (323) 466-2210; www.catalinajazzclub.com.
Sat. Nov. 3 -- It's Cubaño time as soprano saxist-flutist Jane Bunnett (long an island girl), percussionist Candido (whose jazz background goes back to early Diz) and pianist Hilario Duran churn up the rhythms. A presentation of the Jazz Bakery's Movable Feast at the Musicians Institute, 1655 N. McCadden Place, Hollywood 90028; 8pm; $30 (students $20); www.jazzbakery.org.
Sun. Nov. 4 -- For as long as I can remember, Dan Clucas has been one of the most involving heart-soul-mind trumpeters on the L.A. scene, and he's got a charged & experienced ensemble with clarinetist Brian Walsh, bassist Devin Hoff and drummer Brian Christopherson. Dig deeply. Opening is Clucas pal Alexander Vogel, squeezing every ounce out of solo winds. At Center for the Arts, 2225 Colorado Blvd., Eagle Rock 90041; 7pm; $10; (626) 795-4989.
Sun. Nov. 4 -- Post-Halloween metal theater reigns with GWAR (sorry about their loss of guitarist Cory Smoot a year back), DevilDriver (Dez Farfara's excoriating onslaught), Cancer Bats and Legacy of Disorder. At House of Blues, 8430 Sunset Blvd., West Hollywood 90069; 7:30pm; $33; (323) 848-5100; www.livenation.com.
Mon. Nov. 5 -- Get with I See Hawks in L.A.'s nu reckerd "New Kind of Lonely" by way of the touching & humorous history lesson "I Fell in Love With the Grateful Dead," say, or the rollicking "Your Love Is Going To Kill Me," or the wonderful rising chord progression of the concluding "If You Lead, I Will Follow," and you're gonna want to own the whole fine package. I was listening while driving, and it was only halfway through that I remembered there are no drums on this one, it's that full & sweet. Dunno if they're going all-acoustic tonight, too. Part of Ronnie Mack's Great American Barn Dance at Joe's Great American Bar & Grill, 4311 W. Magnolia Blvd., Burbank 91505; Hawks at 10:30; no cover; (818) 729-0805.
Tues. Nov. 6 -- VOTE, dammit. If you don't, I'm gonna leave the room every time you whine about how messed up everything is.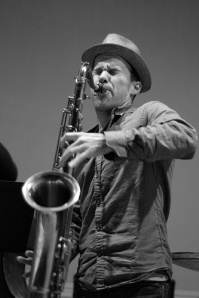 Tues. Nov. 6 -- Look, here's a hey of an all-star band: melodico-avant saxist Chris Speed (who's been spending more time in L.A., so good), Tortoise guitarist Jeff Parker, Nels Cline bassist Devin Hoff and fave local drummer Matt Mayhall. Guaranteed. At the Blue Whale on the third level of Weller Court Plaza, south of East First Street between South Los Angeles Street and South San Pedro Street, Little Tokyo 90012; 9pm-midnight; $10; parking $5 underneath off Second Street at the sign of the P in a circle; (213) 620-0908; www.bluewhalemusic.com.
Thurs.-Sat. Nov. 8-10 -- Good news for Westsiders: Jus' like in days of yore, a magnificent jazz quartet will be doing a stand four days a week for six weeks at a newly reopened club, settling in and working up a seasoned vibe, and this is Night 1. Locals surely know the names Azar Lawrence, Theo Saunders, Henry Franklin & Alphonse Mouzon, doing the post-Coltrane thing with swaggering style. "In the involution, evolution, as we fall from heaven and get more earthly and become more spiritual as well," to quote Mr. Lawrence. Read my 2008 Azar feature here. At the RG Club, 2536 Lincoln Blvd., Venice 90291; no news yet on time, cover, phone etc., but show up between 8 and 10 and you're sure to get jazzed, probably for cheap.

* * *
Read Don Heckman's jazz picks here and MoshKing's metal listings here. Read John Payne's plutonic Bluefat.com here.