Thurs.-Sat. Nov. 8-10 -- Good news for Westsiders: Jus' like in days of yore, a magnificent jazz quartet is doing a stand three days a week for six weeks at a newly reopened club, settling in and working up a seasoned vibe, and this is the second week. Locals surely know the names Azar Lawrence, Theo Saunders, Henry Franklin & Alphonse Mouzon, doing the post-Coltrane thing with swaggering style. "In the involution, evolution, as we fall from heaven and get more earthly and become more spiritual as well," to quote Mr. Lawrence. Read my 2008 Azar feature here. At the RG Club, 2536 Lincoln Blvd., Venice 90291; 9pm; cheap; maybe they'll get a phone one of these months.
Fri. Nov. 9 -- The Clayton Bros are calling it "The Gathering" -- a family jazz thing with bassist John Clayton (long of the Clayton-Hamilton Orchestra), plus his his dazzling pianist son Gerald Clayton and his alto-slingin' nephew Jeff Clayton. The non-related neotrad band members are trumpeter Terell Stafford and drummer Obed Calvaire. A presentation of the Jazz Bakery's Movable Feast at the Musicians Institute, 1655 N. McCadden Place, Hollywood 90028; 9pm; $35 ($20 students); www.jazzbakery.org.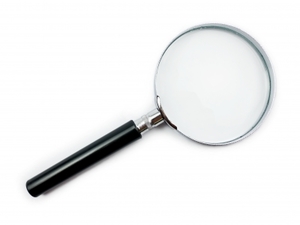 Fri. Nov. 9 -- Get small and bring your magnifying glass to the opening of the Hugely Tiny Festival, featuring small art of all kinds from a wide variety of miniaturists including our pals Joe Berardi and Kira Vollman; unique gift choices are one reason to trample in. A NewTown presentation at 455 S. Lake Ave. #102, Pasadena 91101; 7-9pm; exhibit stays up Sat. & Sun. 1-8pm.
Sat. Nov. 10 -- Get with I See Hawks in L.A.'s nu-kuntry reckerd "New Kind of Lonely" by way of the touching & humorous history lesson "I Fell in Love With the Grateful Dead," say, or the rollicking "Your Love Is Going To Kill Me," or the wonderful rising chord progression of the concluding "If You Lead, I Will Follow," and you're gonna want to own the whole fine package. I was listening while driving, and it was only halfway through that I remembered there are no drums on this one, it's that full & sweet. Tonight's a country-rockin' thing with drums/bass, and maybe even some yakety sax. At Cinema Bar, 3967 Sepulveda Blvd., Culver City 90036; 10pm; no cover; (310) 390-1328; thecinemabar.com.
Sat. Nov. 10 -- The Southern California Resource for Electro-Acoustic Music (SCREAM) presents its final yearly concert (a series in motion since 1986) at this venue with a biggie. Wadada Leo Smith plumbs the wellsprings of trumpet over an electro-acoustic compostion by SCREAM founder Barry Schrader. (Trot over to the merch table and pick up Smith's most recent extravaganzas, the four-disc abstract emotive history lesson "Ten Freedom Summers" [an attractive holiday deal at around $30] and the beautifully packaged avant Afro-rhythm disc "Ancestors" with Louis Moholo Moholo.)The Santa Clarita Master Chorale sings Douglas Kearney's poems with live electronics by Phil Curtis. The Formalist Quartet dips into electro-world to perform a David Rosenboom compositon. And Schrader bows out with three movements of his landmark "The Barnum Museum." How long is an era? At REDCAT, 631 W. Second St., downtown 90012; 8:30pm; $20 (students $16); www.redcat.org.
Tues. Nov. 13 -- Modern classical composer Alban Berg managed to blend harmonic weirdness and machine-age alienation into a rather listenable soundscape, and "Wozzeck" is his operatic masterwork, here conducted by the right guy, L.A. Phil's former conductor Esa-Pekka Salonen. At Walt Disney Concert Hall, 111 S. Grand Ave., downtown 90012; 8pm; $49-$143 (good seats remain); (323) 850-2000; www.laphil.org.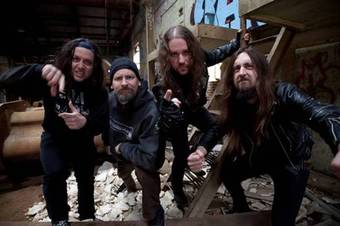 Wed. Nov. 14 -- Crowd-surfing fun-thrashers Municipal Waste team up with classic grindcore villains Napalm Death, plus Exhumed, Attitude Adjustment, The Dwarves. At House of Blues, 8430 Sunset Blvd., West Hollywood 90069; 8pm; $20; (323) 848-5100; www.livenation.com. Waste photo by Luz de Luna Duran.
Thurs. Nov. 15 -- Harris Eisenstadt's Golden State precipitates a bunch of my favorite avanteers into an exciting compound: It's Africa-trained drummer Eisenstadt plus staggering bassist Mark Dresser, crafty flutist-composer (and current president of the AACM!) Nicole Mitchell, and Eisenstadt's wife, the ever-popular bassoonist Sara Schoenbeck. This is kind of a big wow. At the Blue Whale on the third level of Weller Court Plaza, south of East First Street between South Los Angeles Street and South San Pedro Street, Little Tokyo 90012; 9pm-midnight; $10 or $20; parking $5 underneath off Second Street at the sign of the P in a circle; (213) 620-0908; www.bluewhalemusic.com.

* * *



Read Don Heckman's jazz picks here and MoshKing's metal listings here. Read John Payne's plutonic Bluefat.com here.