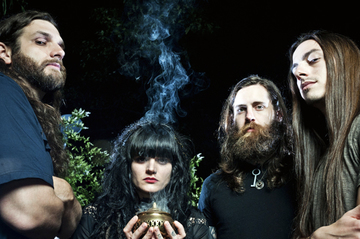 Fri. Feb. 8 -- Hard-churning dirty & clean Norwegians Enslaved top a stonerific metal bill featuring Little Rock sludgemasters Pallbearer, passionate doomsters Royal Thunder (pictured; that Miny Parsonz can really howl) and spooky Danzig fans Ancient VVisdom (yeah, that's two V's to distinguish them from the Swedish band, so be sure to pronounce it accordingly). At the Troubadour, 9081 Santa Monica Blvd., West Hollywood 90069; doors 7pm; $20; www.troubadour.com.
Fri. Feb. 8 -- Three '80s Miles alumni -- pianist John Beasley, drummer Ronald Bruner Jr. and basssist Darryl Jones -- get funky as 3 Brave Souls, which is also attaching singers Nayanna Holley and Dwight Trible, who are certainly just as courageous, thank you. A presentation of the Jazz Bakery's Movable Feasts at the Kirk Douglas Theater, 9820 Washington Blvd., Culver City 90232; 8pm; $25 ($20 students); www.jazzbakery.org.
Sat. Feb. 9 -- Trumpeter Daniel Rosenboom, a leader in local post-postmodern melodic jazz, assembles an excellent cast of familiar cronies: Gavin Templeton (sax), Alex Noice (guitar), Kai Kurosawa (bass) and Dan Schnelle (drums). At the Blue Whale on the third level of Weller Court Plaza, south of East First Street between South Los Angeles Street and South San Pedro Street, Little Tokyo 90012; 9pm-midnight; $10; parking $5 underneath off Second Street at the sign of the P in a circle; (213) 620-0908; www.bluewhalemusic.com.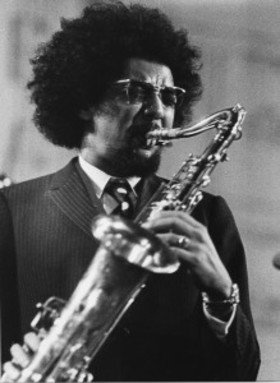 Sat. Feb. 9 -- Filmmaker-photographer-artist Dorothy Darr has been doing a hell of a job documenting sax master Charles Lloyd's career, and she considers the new "Charles Lloyd: Arrows Into Infinity" to be her top achievement. Part of the Pan African Film Festival at the Rave Cinemas Baldwin Hills 15 in the Baldwin Hills Crenshaw Plaza, 4020 Marlton Ave. (really off Martin Luther King Jr. Blvd. west of Crenshaw Blvd.), Baldwin Hills 90008; 5:05pm; $11.50; www.paff.org. Also next Friday, Feb. 15; 9:30pm.
Sat. Feb. 9 -- Though I don't normally list out-of-L.A. gigs, Jennifer Terran, one of my favorite songwriters, hasn't put out a record in over five years, and she's having a release event for her new drop in Santa Barbara, so there. Read my review and get linked to details at the bottom here.
Sun. Feb. 10 -- Why not support the avant musical society SASSAS and dine and drink and hang with artists and listen to weird music, all at the same time, in an architecturally significant Beverly Hills manor? $125, cheap; sign up here.
Tues. Feb. 12 -- Got to hand it to UCLA: It's Mardi Gras, and piano legend Allen Toussaint ain't in New Orleans, he's here, backed by Crescent vets Roland Guerin (bass), Renard Poche (guitar) and Herman LeBeaux (drums); and fellow citizens and perennial jazz ambassadors The Dirty Dozen Brass Band open. I'm having a little trouble picturing the Bourbon Street whoopee scene at this staid proscenium theater, but what the hell, go crazy and get naked. The crawfish boil beforehand costs an extra $20. A CAP presentation at UCLA's Royce Hall; 8pm; $20-$60; www.cap.ucla.edu.
Thurs. Feb. 14 -- The avant gets notched on a high intellectual and technical hook when ROVA Saxophone Quartet windman Larry Ochs does a duo with drummer Don Robinson. Hey, you gotta knock with skins sometime. Ochs and Robinson are Wadada Leo Smith's visiting artists at ROD in the Herb Alpert School of Music at CalArts, 24700 McBean Parkway, Valencia 91355; noon; tell Prof. Smith I said to let you in free, and I'll buy him lunch.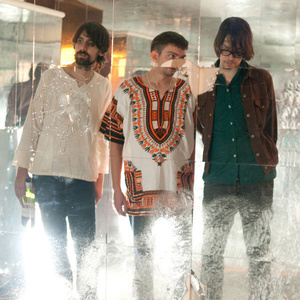 Thurs. Feb. 14 -- D.C. stoner revivalists Dead Meadow have become famous at last by having "Sleepy Silver Door" (from their Y2K debut) riffing cloudily away in a Miller Lite commercial. I love guitarist Jason Simon's heavy tone and creaky voice, even if he's promoting a legal intoxicant. With Stranger Family Band and Matt Tow. At the Troubadour, 9081 Santa Monica Blvd., West Hollywood 90069; doors 8pm; $15; www.troubadour.com.

* * *



Read Don Heckman's jazz picks here and MoshKing's metal listings here. Read John Payne's plutonic Bluefat.com here.