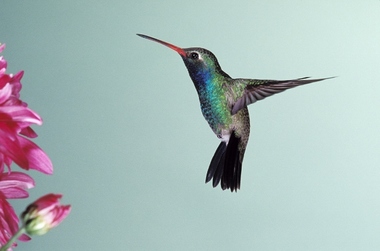 When Leni Stern -- the guitar/n'goni player, singer, songwriter and honorary African -- was in L.A. in February, I sat down with her and a couple of her friends, violinist-accordionist Henry Spurgeon and agent Janet Williamson. Here I'll share the part of the conversation that related to Stern's African-influenced music, including her current "Smoke, No Fire," an album that arose from the heat of last year's Malian civil war. (Yes, she was in the middle of it.)
It was a sunny day on the leafy terrace of Silverlake Coffee. "Ah!" exhaled Leni, who was visiting from storm-tossed New York, her American base with her husband, ace guitarist Mike Stern. "California!"
* * *
"When I played in Salif Keita's band, the dancing was an intricate part -- trying to dance to what you didn't think was the downbeat, and play at the same time. There was confusion, because it's polyrhythmic -- several rhythms going on at the same time -- so you pick one and step to that. I'm directionally challenged -- everybody goes to the right; I'm going to the left!
"That's how I learned most of my African things -- being yelled at by Salif Keita and Bassekou Kouyate, and of course studying with Prince, Salif's calabash player and mine, and more recently studying with Alioune Faye, my very own percussionist.
"I have a Senegalese trio now [with Faye and bassist Mamadou Ba]. It's heavier, and you can get into the nuances of rhythm if you choose one country. In Senegal there are sooo many different rhythms. I'm a fan of mbalax -- slow, fast, love that stuff!
"The trio played for the first time when all my other usual bandmates from my big pan-African percussion group couldn't make it. I said, 'I've got the gig, let's just do the three of us and see what happens.' And we all looked at each other after the show, and we said, 'We're not gonna go back.' It just naturally happened.
"Alioune and Mamadou have a special thing. They used to have a really successful band, Lamzo, when they were 18-year-olds in Senegal; they had a big hit called 'Simba.' I've heard their records -- they have bootlegs of their own band. So they've been playing together for 20 years.
"At the beginning, they totally lost me all the time, because they have all these breaks and things that they have been playing for the last 20 years. And when Alioune does a percussion solo, someone has to hold down the beat so that he can take off, so I became the designated holder-downer. I do it on the calabash; I hit it with my rings on, with my fist, with a big microphone underneath.
"They used to take off on me, and I'd be standing onstage, going, 'Let me know when you want me to join you again!' Studying African percussion changed that completely, because everything revolves around it. That is the center, the key that unlocks the door. It's so amazing when everything falls into place and you ask yourself, 'How come I didn't see it before . . .?'"
We won't get into the rest of the conversation, which included, among other topics, the Malian Tuareg tribe stealing Al Qaeda's buried gasoline, cigarette smuggling as a base for Malian politics, Tuareg vs. Bambara tribal racism, the haplessness of the Malian Army, sustainable social progress, the marvel of American Noodle Dancing, the dangers of vintage-guitar theft, African etiquette for eating spicy food, Philip Glass' environmental music, and peculiarities of different avian species.
Hummingbirds, for instance. Stern renamed her music company Lenibird Inc., and the day before, she had gotten a third photorealistic hummingbird tattooed on her calf. After coffee, she needed to put her leg up on a chair to avoid the swelling that sometimes happens after a needling session.
I looked up, and a couple of hummingbirds had hovered over to check out the artwork. Must have been listening.


* * *



Sunday, April 28, is Leni Stern's birthday. She'll be playing the Blue Whale with a special celebratory band featuring hand drummer Alioune Faye, violinist-accordionist Henry Spurgeon, guitarist Adam Levy, guitarist Jeff Richmond, bassist Edwin Livingston and more friends.