Fri.-Sun. April 12-14 -- The names Chick Corea & Stanley Clarke make you think of furious Return to Forever fusion circa 1975. They've grown up now, which is permissible, and they're featuring vintage soul flutist Hubert Laws, who's been getting around town lately. At Catalina Bar & Grill, 6725 Sunset Blvd., Hollywood 90028; 8:30 & 10:30pm (7:30 & 9:30 Sun.); $40-$50; (323) 466-2210; www.catalinajazzclub.com.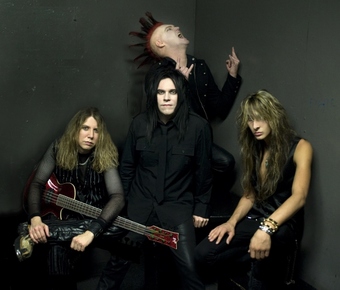 Sat. April 13 -- Lizzy Borden, master of disguise and early stalwart of Sunset Strip metal, celebrates 30 years of radical, inventive entertainment, having survived many lineup changes and the deaths of two guitarists to rev it up for a commemorative tour playing tunes from every album. The vocalist/actor's band includes original drummer Joey Scott, with bassist Marten Andersson and guitarist Dario Lorina. Also rocking: classic-metal revivalists White Wizzard plus Faded Sun, Chemical Burn, Fall of Man, Shadowplay. At the Whisky, 8901 Sunset Blvd., West Hollywood 90069; doors 6pm; $20; all ages; www.whiskyagogo.com; (310) 652-4202.
Sat. April 13 -- They say that death metal was named after the Florida band Death, which expired with the 2001 demise of leader Chuck Schuldiner. Reviving the legacy as Death to All are early-'90s Death members Paul Masvidal, Steve Di Giorgio and Sean Reinert (with vocalist Max Phelps), harvesting the group's most fertile seeds to benefit the musician charity Sweet Relief. You also get Agent Steel spinoff Masters of Metal, and Anciients. At House of Blues, 8430 Sunset Blvd., West Hollywood 90069; 8:30pm; $31; all ages; (323) 848-5100; www.livenation.com.
Sat. April 13 -- Microfest brings out the stringed side of quarter-tone/just-intonated music with California guitar courtesy of The Living Earth Show, Giacomo Fiore, Garry Eister and Alex Wand. At Art Share, 801 E. Fourth Pl., downtown 90013; 8pm; $20; free parking across the street at 321 S. Hewitt; (213) 687-4278; www.microfest.org.
Sat. April 13 -- You can count on the 20-piece CalArts Large Ensemble to telegraph the jazz of the future, today featuring compositions by Lauren Baba, Andrew Rowan, Vinny Golia and Marc Lowenstein. At CalArts' Wild Beast Pavilion, 24700 McBean Parkway, Valencia 91355; 5pm; FREE; register for tickets here.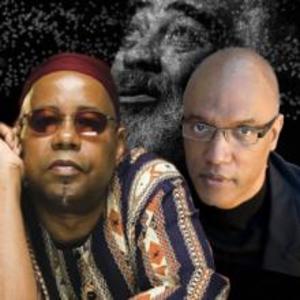 Sun. April 14 -- Singer Dwight Trible and pianist Billy Childs, two musicians with the history and the chops to know how, pay tribute to the late multidisciplinary vocalist and thespian Oscar Brown Jr., because they feel his art needs to be remembered. "Cosmic Oscar," they're calling this event. A presentation of the Jazz Bakery's Movable Feast at the Musicians Institute, 1655 N. McCadden Place, Hollywood 90028; 8pm; $25; www.jazzbakery.org.
Tues. April 16 -- I thought there was something different about Suffocation's new "Pinnacle of Bedlam," and sure enough, the diminished emphasis on evil rumble is due to the replacement of ingenious drummer Mike Smith with whirlwind doublekicker Dave Culross. The New York death-metal vets still bristle with the divebomb guitar solos and Transylvanian riffs of Terrance Hobbs and Guy Marchais, not to mention the dirty growl of Frank Mullen, though, so don't worry -- the new record might even stock more hooks than 2009's Stygian cardiopulmonary workout "Blood Oath." With Exhumed, Jungle Rot, Rings of Saturn, Adimiron. At Vex Art & Culltural Center, 5240 Alhambra Ave., East L.A. 90032; 6pm; $25; (800) 660-9015; www.8thdaytix.com.
Tues. April 16 -- I was just squinting at the Red Hot Chili Peppers' TV performance on (I think) last year's Rock Hall Awards, and thinking what a monster foot Chad Smith possesses, when I saw that Smith was gonna be doing a Bombastic Meatbats show since the Peppers are in the region for Coachella. He's had to cede his seat to Kenny Aronoff (a killer) in recent Meatbats shows, so now's your chance to see Smith with guitarist Jeff Kollman, keyboardist Ed Roth and bassist Kevin Chown, laying down the slick soul funk fusion he learned in his native Deetroit. At the Baked Potato, 3787 Cahuenga Blvd. West, Studio City 91604; 9:30 & 11:30pm; $25; (818) 980-1615; www.thebakedpotato.com.


Live notes: Syd Straw at McCabe's, 4/5/13. Dunno how Syd managed to fuel the mirth machine between songs about loved ones' death, but the former Golden Palominos singer gave the sold-out house the full ride in a generous two-hours-plus cavalcade. Her songs of a wedding and a funeral and misplaced love rambled through cyclic entrancements as she made intimate observations of tuneful wisdom punctuated by mighty cries pulled dripping from the depths of her lungs. And then she'd make a joke about her ass. Actually, she talked almost as much as she played, but that's always a major part of her thing. Several dudes provided on & off accompaniment to Syd's Telecaster strum, including Willie Aron on guitar & voice, Robert Lloyd on mandolin & keys, Severo Journacion on bass, Mark Boone Jr. (of TNT's "Sons of Anarchy") on guitar, and a certain Dave Alvin on echoing tornado Strat and duet vox. Syd was the best I've seen her, and nobody was bored for a minute. Mid-evening, Cindy Lee Berryhill (& son!) came downstairs for a mini-set with Syd, lilting a couple of her own homespun tunes plus the Beach Boys' "I Just Wasn't Made for These Times," which Syd said had 102 chords (pretty close, with ninths and diminished augmented 17ths or something all over the place; impressive that CLB could remember 'em all). Berryhill's husband, prototypal music journalist Paul Williams, had died two weeks before, so that fit with the overall theme. Chris Morris was there, and he wrote some true stuff about that here. Good to see ya, Chris. Good to see most everybody else I know. And good to be there.

* * *
Read Don Heckman's jazz picks here and MoshKing's metal listings here. Read John Payne's plutonic Bluefat.com here.