Fri. June 28 -- Fans waiting for Tool's ever-imminent next album should be pleased to make do with the ruff & reddy jamz of drummer Danny Carey's Volto, featuring guitarist John Ziegler, keyboardist Matt Rohde and bassist Lance Morrison. At the Baked Potato, 3787 Cahuenga Blvd. West, Studio City 91604; 9:30 & 11:30pm; $25; (818) 980-1615; www.thebakedpotato.com.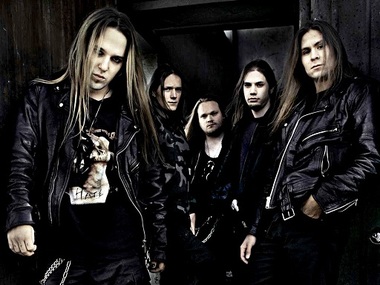 Sat. June 29 -- Above-average Mayhem Fest this year with big midtempo acts made for the big stage like Rob Zombie and Amon Amarth, plus Mastodon (prog-nosis: a simpler, increasingly fest-friendly sound), lastingly brilliant Bay post-thrashers Machine Head, the supershredding Children of Bodom (pictured), speedy intensity from Five Finger Death Punch and Job for a Cowboy, amped-up stoner sludge from Scorpio Child and lots more. I like to hit a metal fest early to grok the lesser-known bands, and L.A.'s Huntress (1:35pm) are a great reason to do that; not only is singer Jill Janus an eye-scorcher, but the band's about to drop a fine-edged new melodic power-metal album, "Starbound Beast," featuring the rollicking "I Want To F*ck You to Death," co-written with Lemmy Kilmister. This venue enjoys watching you wait in line for at least an hour, though, which means you'll need to be parked by noon for Huntress. Also, you probably won't be able to bring in water or sunscreen (cuz they want you to pay $5 for them, no fountains on site); forget about backpacks, cigs or lighters. They confiscated my PEN. But if you're rich, you can drink. At San Manuel Amphitheater, 2575 Glen Helen Parkway, San Bernardino 92407; doors 1:10pm; $25-$89; www.rockstarmayhemfest.com. Also at Shoreline Amphitheater Sun. June 30.
Sat. June 29 -- L.A. churners Mictlantecuhtli celebrate 15 years of black metal with brothers Diabolos, Depths of Misery, Vesterian, Mutilacion, Meridian. At Vex Art & Culltural Center, 5240 Alhambra Ave., East L.A. 90032; 7pm; $12; (800) 660-9015; www.8thdaytix.com.
Sat.-Sun. June 29-30 -- A skilled & sensitive New York-L.A. quartet featuring pianist David Kikoski, windman Bob Sheppard, bassist Ed Howard and drummer Gary Novak remembers everybody's fave bassist Dave Carpenter, who died five years ago. At Vitello's Restaurant, 4349 Tujunga Ave., Studio City 91604; 8pm; $25; (818) 769-0905; www.vitellosjazz.com.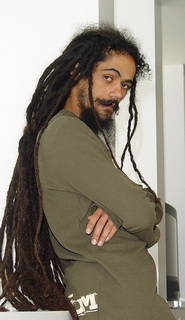 Sun. June 30 -- Reggae Night with Damian "Jr. Gong" Marley, Stephen "Ragga" Marley, Third World, The Ghetto Youths Crew, Wayne Marshall, Christopher Ellis, Black Am I and Jo Mersa is sold out unless you beat up a gangster and take his tickets like I did. At the Hollywood Bowl, 2301 Highland Ave., Hollywood 90068; 7pm; (323) 850-2000; www.hollywoodbowl.com.
Sun. June 30 -- Studio whiz Scrote likes conceptual stuff; I reviewed his Bowie thing recently. Tonight he and his Friends (Danny Frankel, Jeff Babko and more) pay tribute to Burt Bacharach, and no, I still don't know the way to San Jose, but don't walk on by. At the Blue Whale on the third level of Weller Court Plaza, south of East First Street between South Los Angeles Street and South San Pedro Street, Little Tokyo 90012; 9pm-midnight; $15; parking $5 underneath off Second Street at the sign of the P in a circle; (213) 620-0908; www.bluewhalemusic.com.
Mon. July 1 -- Master alto man Kim Richmond has more to say about Stan Kenton by leading a big band in a big way. At Typhoon Restaurant, 3221 Donald Douglas Loop South, Santa Monica 90405; 8pm; $10; (310) 390-6565; www.typhoon.biz.
* * *
Read Don Heckman's jazz picks here and MoshKing's metal listings here. Read John Payne's plutonic Bluefat.com here.