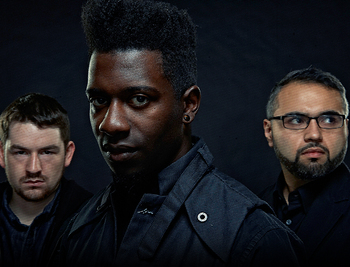 Sat. July 20 -- Scanning the roster of the 2013 Summer Slaughter Tour, I see no reason except physical exhaustion not to come early and stay late for this extraordinary cavalcade of progressive modern metal: extreme harsh abstraction from The Dillinger Escape Plan, instrumental invention & dynamics from the fantastic Tosin Abasi and Animals As Leaders (pictured), djent progenitors Periphery, accessible midtempo energy from Norma Jean, uncompromising epic blood poetry from Cattle Decapitation, sloshing atmospherics from The Ocean, thrashy twin-guitar aspiration from Revocation, and classic death pummel from Sweden's Aeon. Gonna need two bottles of 5-Hour Energy for this one. At House of Blues, 8430 Sunset Blvd., West Hollywood 90069; 3:20pm; $30.50; (323) 848-5100; www.livenation.com.
Sat. July 20 -- The right combination of a pure female voice, a truehearted delivery and resonant lyrics can reduce me to a blubberin' mess, and that's what happened when I heard Hazey Jane's new "East Virginia and Other Folk Tales." H.J. is the acoustic duo of Karen & Michael Landau, who have recorded a slate of aulden public-domain ballads such as "Barbara Allen," focusing with vibrational resignation on the themes of love and untimely death. You'll enjoy the skilled but unshowy guitar accompaniment by acclaimed session man Michael, and Karen's voice will haunt your very bones; the analog realization (the album is available on tape-mastered LP) enhances the music's presence and authority. Live, Karen might offer more of her own well-honed tunes, as well as the occasional thoughtfully culled Leonard Cohen or Nick Drake nugget; this evening's ensemble also embraces steel-guitar magician Greg Leisz. Talk afterward, 'cause you'll want to listen during. At Vitello's Restaurant, 4349 Tujunga Ave., Studio City 91604; 8 &9:30pm; $20; (818) 769-0905; www.vitellosjazz.com.
Sun. July 21 -- The Grand Ole Echo presents traditional country-rock subversive modernists I See Hawks in L.A. (with Rick Shea sitting in); Calico and John Lafayette Ramey open. At the Echo, 1822 Sunset Blvd., Echo Park 90023; 5pm (Hawks at 7pm); FREE; all ages; (213) 413-8200; www.attheecho.com.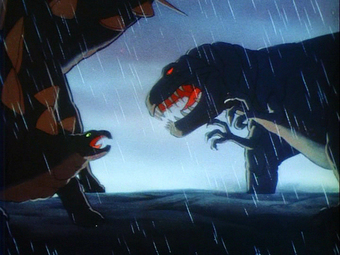 Tues. July 23 -- Stravinsky might have called it "Rite of Spring," but summer's just the time to experience that revolutionary pagan orgy outdoors, along with Stravinsky's "Fireworks" and Tchaikovsky's Violin Concerto, all conducted by Spaniard Rafael Fruhbeck de Burgos (Dresden Philharmonic, Danish National Orchestra). At the Hollywood Bowl, 2301 Highland Ave., Hollywood 90068; 8pm; $23-$123; (323) 850-2000; www.hollywoodbowl.com.
Wed. July 24 -- Folks must be digging drummer Stanton Moore's New Orleans shuffle & soul, or the club wouldn't keep having him back all the time like it does. His trio also plays next Wednesday. At the Mint, 6010 Pico Blvd., LA 90035; 9pm, drum clinic 7pm; $18; (323) 954-9400; www.themintla.com.
* * *
Read Don Heckman's jazz picks here and MoshKing's metal listings here. Read John Payne's plutonic Bluefat.com here.