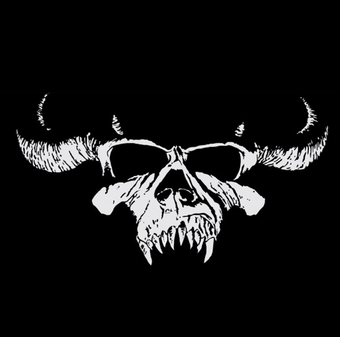 Fri. Aug. 30 -- One of my favorite listening processes is to stuff a bunch of Danzig CDs into the changer and click random play. Although this method doesn't exploit the well-conceived flow of his albums, it drives home the iron-pumping strength and melodic craft of each & every individual track. This time the wise old JVC machine zeroed in on less celebrated gems like "Satan's Crucifiction" (a doom-riffer with the original Danzig lineup, off "The Lost Tracks"), "Dead Inside" (quiet despair from 2002's "I Luciferi") and "Left Hand Rise Above" (triumphant rage from 2010's "Deth Red Sabaoth"). I even gained a new appreciation for the deep industrial textures of "Don't Be Afraid" and "Come to Silver" (both from 2000's Disney-aborted "Blackacidevil"). I don't miss many Danzig tours, and I'll be glad to hang with fans of Glenn Danzig's old band the Misfits, who get their bloodlust slaked by a special set dedicated to that legendary unit's horrorpunk hits. The Misfits, of course, once featured guitarist Doyle Wolfgang von Frankenstein, who'll misfit-in and represent his heavy new "Abominator," which brings fresh energy and a good new singer to his murder & mayhem obsession. It looks like this is the last week the amphitheater will be presenting concerts, and the very last rock show, so blow the roof off it and return it to its pre-1982 open-air status. At Gibson Amphitheater, 100 Universal City Plaza, Universal City 91608; 7:30pm; $34-$84, good seats available; www.livenation.com.
Fri. Aug. 30 -- Here's my pick of the places trumpeter Elliott Caine plays. Carve a steak in a '40s gangster booth, toss down a martini and soak up some of the most soulful post-bop around. At Colombo's Restaurant, 1833 Colorado Blvd., Eagle Rock 90041; 9:30pm-midnight; no cover; (323) 254-9138.
Sat. Aug. 31 -- You want to see every guitar student in town, all in one place? Look around while you're digging the legendary shred of alien surfer Joe Satriani (Chickenfoot, Deep Purple for a minute) and the finely shaded brilliance of Dixie Dregs master Steve Morse, who's shaded the Purple spectrum for decades, notably on the awesome new "Now What?!" At the Orpheum Theater, 842 S. Broadway, downtown 90014; 7pm; some $52 distant tix remain; all ages; (877) 677-4386; www.laorpheum.com, www.ticketmaster.com.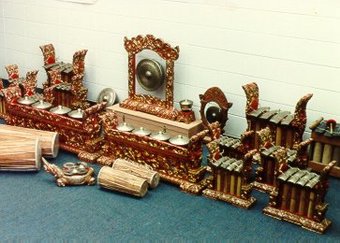 Sat. Aug. 31 -- Outside of Indonesia, The CalArts Gamelan is the No. 1 way to enjoy the gently clanging sounds and colorful dance of traditional Balinese music. Great morning family event, and cheap. At the John Anson Ford Amphitheater, 2180 Cahuenga Blvd. East, Hollywood 90068;10am; $5, under 12 free (reservations recommended); www.fordtheatres.org.
Sun. Sept. 1 -- Mark every Sunday this month and next for opportunities to ride the spiritjazz rollercoaster of Azar Lawrence & Alphonse Mouzon's quartet; tonight they're joined by Zappa guitarist Warren Cuccurullo. At the RG Club, 2536 Lincoln Blvd., Venice 90291; 9 & 11pm; $15; (310) 822-1715; rgclubvenice.com.
Sun. Sept. 1 -- Prickly out-improv excitement: Skeleton Wire (the all-star trio of windman Phillip Greenlief, guitarist G.E. Stinson and bassist Steuart Liebig, electronified to the gills) and the quartet of Ellen Burr (amazing flute alt-techniques) with Chapman stickster Oz, bassist Jeff Schwartz and percussionist Breeze Smith. At Center for the Arts, 2225 Colorado Blvd., Eagle Rock 90041; 7pm; $10; (626) 795-4989.
Tues. Sept. 3 -- What I said for last week's Black Sabbath appearance in Irvine bears repeating: Even with Ozzy drummer Tommy Clufetos standing in for Bill Ward, a tour reuniting Ozzy Osbourne, Tony Iommi and Geezer Butler is a huge event. I see from a Virginia review earlier this month that Sab have been grinding out a solid two-hour set, including not only four numbers from the rocking new "13" (read my review here), but some welcome non-obvious selections they also tapped for their powerful 1998 live album, "Reunion" -- "Dirty Women," "Snowblind," "Behind the Wall of Sleep." Don't expect to see Ozzy live with Sabbath again. Read a San Jose Mercury News review (plus comments) of Monday's Shoreline Amphitheater show here. Andrew W.K. opens. At Los Angeles Sports Arena, 3939 S. Figueroa St., L.A. 90037; 7:30pm; $81-$112; www.ticketmaster.com.
Wed.-Sun. Sept. 4-8 -- Trad-rooted adult lion Roy Hargrove brings his trumpet and a few era-hopping surprises. At Catalina Bar & Grill, 6725 Sunset Blvd., Hollywood 90028; 8:30 & 10:30pm; $22-$35; (323) 466-2210; www.catalinajazzclub.com.
* * *
Read Don Heckman's jazz picks here and MoshKing's metal listings here. Read John Payne's plutonic Bluefat.com here.