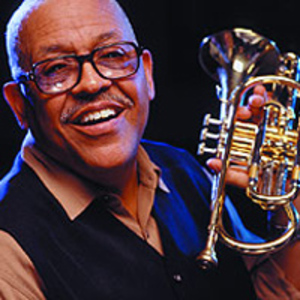 Fri. Aug. 9 -- When you want to hear the history of post-bop jazz, especially in L.A., ask cornetist/educator Bobby Bradford, or better yet, listen to his music, for instance his accessible & soulful Mo'tet. At LACMA, 5905 Wilshire Blvd., LA 90036; 6-8pm; FREE; Friday summer jazz schedule here.
Fri.-Sat. Aug. 9-10 -- Willie Nelson cemented his reputation as one of country's true jazzmen when he released "Stardust," his album of classics interpretations, back in 1978, and he's doing the whole thing with his Family tonight. Great opener, too: sophisticated hick modernist Lyle Lovett & His Large Band. At the Hollywood Bowl, 2301 Highland Ave., Hollywood 90068; Fri. 8pm, Sat. 7pm; $20-$186; (323) 850-2000; www.hollywoodbowl.com.
Fri.-Sat. Aug. 9-10 -- Southern Lord Records' The Power of the Riff Fest cranks up 26 bands' worth of stoner distortion and outsider angst, with an 8pm pre-party on Friday and Wino Weinrich's prototypical The Obsessed headlining an all-day/all-night bill on Saturday. Featuring Final Conflict, From Ashes Rise, Hirax, Black Breath, MDC and all you can swallow. At the EchoPlex, 1154 Glendale Blvd., Echo Park 90026; weekend pass $40; www.thepoweroftheriff.com.
Fri. Aug. 9 -- So I'm listening to I See Hawks in L.A.'s new "Mystery Drug" record, and Deb comes in. "Who's the singer?" she says. "I like him. Got that deep manly thing, sort of like John Doe but more together." I tell her it's Rob Waller singing and Paul Lacques playing guitar. Oh yeah, of course: our nearly famous neighbors & friends, lyricizing about places you can't follow someone to, how we were back in style for a minute, how existence ain't just for the existential, and all the details of playing a Lynyrd Skynyrd tribute at Harrod's where the musicians get free PBR. I like the sentiment and the song "Stop Driving Like an A**hole," too. Diana comes in and asks, "Is this country?" Yup, the Hawks are roots country, but the voice and the words and the searing guitar take it to their own eyrie. Lucky us, we can see them most any month right here in town, and at this urban roadhouse tonight we can pay whatever we have left in our jeans. At Cinema Bar, 3967 Sepulveda Blvd., Culver City 90036; 9:30pm; no cover; (310) 390-1328; thecinemabar.com.
Sat. Aug. 10 -- Stefon Harris, the only jazz vibraphonist whom the late classical critic Alan Rich told me he liked, forms an involving and quietly intelligent quartet with vet soul/fusion keyboardist Patrice Rushen, bassist Ben Williams and drummer Terreon Gully. Harris' music will survive, I feel. A presentation of the Jazz Bakery's Movable Feasts at the Colburn School's Zipper Hall, 200 S. Grand Ave., downtown 90012; one show 8pm; $35, students $20; www.jazzbakery.org.
Sat. Aug. 10 -- The improvisin' art of Slumgum feels right where jazz can survive right now: smart, rooted, and not so noisy that it'll drive away the normal. Pianist Rory Cowal, saxist Jon Armstrong, bassist David Tranchina and drummer Trevor Anderies are trippin' on some new material tonight. At Art Share, 801 E. Fourth Pl., downtown 90013; 8pm; $10; free parking across the street at 321 S. Hewitt; (213) 687-4278; www.artsharela.org.
Sat. Aug. 10 -- Hear the definition of listening with three musicians who really know how to use space: pianist Alan Pasqua, bassist Darek Oles and drummer Peter Erskine, world-class artists all. (Erskine played with Weather Report and Pasqua with Tony Williams, but tonight will be more of an acoustic thing, drawing on the vibe Oles tapped with Charles Lloyd or Bennie Maupin.) At Vitello's Restaurant, 4349 Tujunga Ave., Studio City 91604; 8 & 9:30pm; $20; (818) 769-0905; www.vitellosjazz.com.
Sun. Aug. 11 -- Trumpeter Elliott Caine and band groove traditionally, Latinly and often quite distinctively. Part of Santa Monica's "Jazz on the Lawn" series in Stewart Park, 1836 Stewart St., Santa Monica 90404; 5-7pm; FREE.
Sun. Aug. 11 -- SASSAS's "Soundshoppe" lets all kinds of "sound artists" (from electronic to eggbeaters) jam together under the benevolent eye of Pasadena noise wiz Joe Potts. At Center for the Arts, 2225 Colorado Blvd., Eagle Rock 90041; 1pm; FREE; www.sassas.org.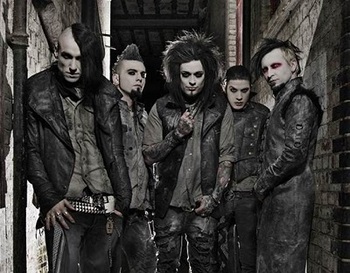 Tues. Aug. 13 -- Presenting "Daggers," their new Nuclear Blast album, The Defiled rage with black-metal power, riff sludgily, thrash like pogobrains and pack enough snot in their occasional clean vocals (harmonies even) that I don't lunge for the skip button. Could achieve just the crossover that these heavily cosmeticized Brits are casting for; as I write on Friday, the record's still being streamed on MetalSucks.net. The equally coiffed Davey Suicide headlines with Mansonish pound; I Am Demure, No One's Mercy and Our Frankenstein support. At the Whisky, 8901 Sunset Blvd., West Hollywood 90069; doors 7pm; $12; www.ticketweb.com; (310) 652-4202.
Wed. Aug. 14 -- Nyabinghi subroots stalwart Ras Michael heads a benefit for illin' mikeman King Richard featuring Michigan, Judah Eskender Tafari, Ras Bunny Heartical Band, DJ Boss Harmony, Zion Love Sound and more. Dub Club at the EchoPlex, 1154 Glendale Blvd., Echo Park 90026; doors 7:30pm; $12; www.attheecho.com.
* * *



Read Don Heckman's jazz picks here and MoshKing's metal listings here. Read John Payne's plutonic Bluefat.com here.