Fri. Jan. 3 -- Saxist/educator Ray Briggs continues his valuable history series by examining the role of women in jazz; I suppose he'll be talking about Lil Hardin, Melba Liston, Marian McPartland, Carla Bley, Toshiko Akiyoshi and colleagues in the first part, which starts this Friday the 3rd, then rolling into the present with Geri Allen, Cindy Blackman, Nicole Mitchell, Esperanza Spalding & co. for the second part, which starts March 21. Oh, I forgot to mention Billie Holiday, Ella Fitzgerald, Anita O'Day and all the great singers, sorry 'bout that. At Pasadena Conservatory of Music, 100 Hill Ave., Pasadena 91106; Fridays 10am and Tuesdays 7pm; $300 for each stretch; (626) 683-3355; www.pasadenaconservatory.org.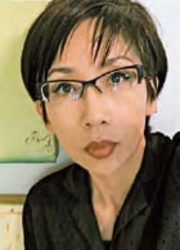 Sun. Jan. 5 -- Been digging Kaoru's trippy vox, loops & atmospheres for many years, and now she's got a new record with an ace band of electro-improvisers called Acre Foot: guitarist Carey Fosse, bassist Darryl Tewes and percussionist Brad Dutz, plus wind-son Jasper Dutz. And look who's opening -- a buncha guys who've teamed with Kaoru (and one another) countless times in the past, i.e. guitarist G.E. Stinson, bassist Steuart Liebig and trumpeter Kris Tiner, dubbed Tone Drift Trio. Here's hoping for a superstar jam at the end, with special guest Slash. At Center for the Arts, 2225 Colorado Blvd., Eagle Rock 90041; 7pm; $10; (626) 795-4989.
Thurs. Jan. 9 -- Country/rock guitar genius Albert Lee turns 70 and teaches you a few licks, while a platoon of special guests put in their 3 cents: Emmylou Harris, Chris Hillman, Rosie Flores, Scarlet Rivera and lots more. Wild Ride and Johnny Oskam open. At the Canyon Club, 28912 Roadside Drive, Agoura Hills 91301; 9pm; $38; (818) 879-5016; www.canyonclub.net.
Thurs. Jan. 9 -- Ex-Runaways lead guitarist and singer Lita Ford lays down the melodic hard rock and probably doesn't croon "Close My Eyes Forever" with Ozzy. At the Whisky, 8901 Sunset Blvd., West Hollywood 90069; doors 7pm; $20; www.whiskyagogo.com; (310) 652-4202.


* * *


Read Don Heckman's jazz picks here and MoshKing's metal listings here. Read John Payne's plutonic Bluefat.com here.