Fri. March 21 -- Nobody rocks hard & wry quite like the now-bearded Eddie Spaghetti and Supersuckers, flogging their first record in five years, the blazin' "Get the Hell." With The Toadies, Battleme. At the Troubadour, 9081 Santa Monica Blvd., West Hollywood 90069; doors 8pm; $24 (sold out); www.troubadour.com.
Fri. March 21 -- I See Hawks in L.A. (10:30pm) fire off the California renegade country with The Ben Vaughn Modern Skiffle Quartet (9:30pm) opening. At Cinema Bar, 3967 Sepulveda Blvd., Culver City 90036; no cover; (310) 390-1328; thecinemabar.com.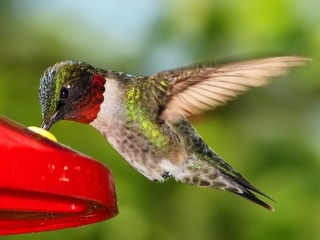 Fri.-Sun. March 21-23 -- Garretson & Gorodetsky write songs that make us consider the human implications of our interactions with our nonhuman fellow creatures, sometimes to quietly devastating effect, in "What Must the Hummingbird See?" They expand their expansions with the drawings of Joe Baiza, the video assemblages of Susan Mogul and the shadow puppetry of Frances Garretson. Ambitious and well felt. At Automata, 504 Chung King Court, Chinatown 90012; 8pm; $20; 12+; (213) 819-6855; www.automata-la.org.
Sat. March 22 -- I See Hawks in L.A. (11pm), Rick Shea (10pm), David Serby (9pm). At T. Boyle's Tavern, 37 N. Catalina Ave., Pasadena 91106; 9pm; no cover; (626) 578-0957; www.tboylestavern.com.
Sat. March 22 -- Guys you can rely on for surprises in composition, improvisation and emotional fractalization: guitarist-singer Mike Kenneally, drummer-vibraphonist Gregg Bendian, bassist Doug Lunn and special guests. From Zappa to Cecil to Mahavishnu and far, far beyond, this is a fresh team of vets with limitless possibilities. At the Baked Potato, 3787 Cahuenga Blvd. West, Studio City 91604; 9:30 & 11:30pm; $25; (818) 980-1615; www.thebakedpotato.com.
Sat. March 22 -- Elliott Caine's got a trumpet, a band, a love of Blue Note Records and a book of involving originals to boot. Have a steak and check him out. At Colombo's Restaurant, 1833 Colorado Blvd., Eagle Rock 90041; 9:30pm-midnight; no cover; (323) 254-9138.
Sat. March 22 -- Credit trumpeter John Daversa for figuring out ways to sound entirely new without alienating the traditional jazz crowd. At the Blue Whale on the third level of Weller Court Plaza, south of East First Street between South Los Angeles Street and South San Pedro Street, Little Tokyo 90012; 9pm-midnight; $15; parking $5 underneath off Second Street at the sign of the P in a circle; (213) 620-0908; www.bluewhalemusic.com.
Sun. March 23 -- John Daversa conscripts his neonized big band tonight. At the Baked Potato, 3787 Cahuenga Blvd. West, Studio City 91604; 9:30 & 11:30pm; $25; (818) 980-1615; www.thebakedpotato.com.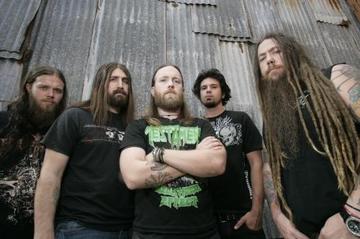 Mon. March 24 -- Florida prog-metal invades with The Absence (intricate & excellent), From the Embrace and Infernaeon, plus Puerto Rico's The Mirage Theory and locals Fight the War, Voices of Ruin, Discarnate Motions. At Airliner Club, 2419 Broadway, Lincoln Heights 90031; 8pm; $10; (323) 221-0771.
Tues. March 25 -- Original Megadeth guitar foil Chris Poland keeps twisting the intergalactic knobs via Ohm, his trio with wild bassist Rob Pagliari and drummer David Eagle. At the Baked Potato, 3787 Cahuenga Blvd. West, Studio City 91604; 9:30 & 11:30pm; $20; (818) 980-1615; www.thebakedpotato.com.
Wed. March 26 -- Robby Krieger, Lita Ford, Cherie Currie (but not with Lita?), Bruce Kulick, Great White and a ton more heavy beaters claim to "Rock Against M.S.", although everyone knows they secretly love debilitating afflictions. At the Whisky, 8901 Sunset Blvd., West Hollywood 90069; $35 and up; www.whiskyagogo.com; (310) 652-4202.
Thurs. March 27 -- If you're into mournful wandering (and who ain't?), try The Guy Mendilow Ensemble, an international group playing spare, soul-torn Sephardic music from the Balkans and Middle East, and wailin' it in the nearly lost Ladino language. A counterpart to the "Journeys of the Jewish People" exhibit. At the Skirball Cultural Center, 2701 N. Sepulveda Blvd., LA 90049; 7pm; $30 (members $25); www.skirball.org.
Thurs.-Sat. March 27-29 -- Cabaret, yeah; experimental chamber music, maybe; but they shouldn't toss around the P-word (punk, post- or otherwise) when describing Timur & the Dime Museum. An accredited classical performer, Kazakhstan native Timur Bekbosunov owns the full range of operatic training & pipes to go with his full-on theatricality (costumes by Victor Wilde, video by Jesse Gilbert); let's don't confuse him with Black Flag or Joy Division. Here he performs Daniel Corral's requiem mass "Collapse," backed by Corral's keys and a stellar band featuring guitarist Matthew Setzer, bassist David Tranchina and drummer Andrew Lessman. Watch for a chance to grab the group's fantabulous "X-Ray Sunsets," which contains much of the same deliciously exotic material. At REDCAT, 631 W. Second St., downtown 90012; 8:30pm; $20 (students $16); www.redcat.org.
* * *
Read Don Heckman's jazz picks here and MoshKing's metal listings here. Read John Payne's plutonic Bluefat.com here.