Fri. April 11 -- Djent rajas Tesseract team up with SoCal atmosperic abstractionists Intronaut in a dream progressive-metal bill. Cloudkicker opens. At the Roxy, 9009 Sunset Blvd., West Hollywood; 7:30pm; $13 (sold out unless you got Ways); (310) 278-9457; www.theroxy.com.
Fri. April 11 -- Maybe Lemmy of Motorhead will croon one of those tender ballads he wrote for Doro. Probably not, though. With Aftershock. At Club Nokia, 800 W. Olympic Blvd., downtown 90015; 8:30pm; $40-$50; www.axs.com.
Fri.-Sat. April 11-12 -- The speediest fusion guitarist in California, Tony MacAlpine, leads a quartet featuring guitarist Nili Brosh, bassist Bjorn Englen and drummer Sam Aliano. At the Baked Potato, 3787 Cahuenga Blvd. West, Studio City 91604; 9:30 & 11:30pm; $30; (818) 980-1615; www.thebakedpotato.com.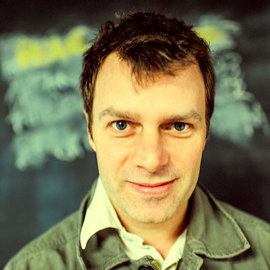 Sat. April 12 -- Bassist Todd Sickafoose is so accomplished a composer that he gets commissioned to write stuff and everything, this time by Chamber Music America for a piece called "Bear Proof." The wonderful group capable of realizing his balanced, spare, shaded and sometimes grooving expressions is Tiny Resistors: Adam Levy, Jenny Scheinman, Erik Deutsch, Allison Miller, Kirk Knuffke, Ben Goldberg & Rob Reich. I personally recommend that you attend this stop of their West Coast tiny-tour. At the Blue Whale on the third level of Weller Court Plaza, south of East First Street between South Los Angeles Street and South San Pedro Street, Little Tokyo 90012; 9pm-midnight; $15; parking $5 underneath off Second Street at the sign of the P in a circle; (213) 620-0908; www.bluewhalemusic.com.
Sun. April 13 -- If SASSAS presents it, you know it's gonna be out there and good. Tonight it's Shackle (flutist Anne La Berge & laptopper Deckard), plus electronics & turntable from Andrea Young & Michael Day as Young/Day. At City Council Chambers in West Hollywood Library, 625 N. San Vicente Blvd., West Hollywood 90069; noon; $10; www.sassas.org.
* * *
Read Don Heckman's jazz picks here and MoshKing's metal listings here. Read John Payne's plutonic Bluefat.com here.