Fri. April 25 -- Is '70s heavy rock jamming really old-fashioned? Who cares? Chili Peppers drummer Chad Smith and Bombastic Meatbats (Jeff Kollman, Ed Roth, Kevin Chown) doo it gud. Buy their records. At the Baked Potato, 3787 Cahuenga Blvd. West, Studio City 91604; 9:30 & 11:30pm; $20; (818) 980-1615; www.thebakedpotato.com.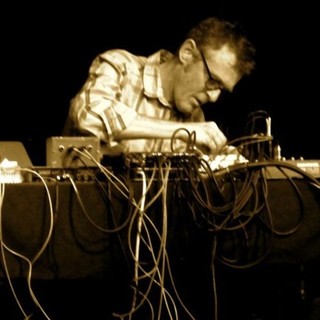 Fri. April 25 -- No, he wasn't born Mark Trayle, but his adventures in electronic music over the last 40 years have proved the name apt. At REDCAT, 631 W. Second St., downtown 90012; 8:30pm; $20 (students $16); www.redcat.org.
Fri. April 25 -- I See Hawks in L.A. rock country like you got half a brain (or more), with Rick Shea opening and then joining. At Cinema Bar, 3967 Sepulveda Blvd., Culver City 90036; 9pm; no cover; (310) 390-1328; thecinemabar.com.
Fri. April 25 -- Trumpeter Elliott Caine and his band know that swingin' post-bop thrives in old-line Italian steakhouses like this. The menu will contain no kale or faro. At Colombo's Restaurant, 1833 Colorado Blvd., Eagle Rock 90041; 9:30pm-midnight; no cover; (323) 254-9138.
Sat. April 26 -- "Life is one big overdose," complains Ozzy Osbourne in the "Vol. 4" prog mix-it-up "Under the Sun/Every Day Comes and Goes," a welcome and unexpected inclusion in the 12-song set list Black Sabbath have been grinding out during what they've called their final tour. For a band in their 60s, with substantial health issues, their dense itinerary must seem like both a blessing and an overdose, so even without master drummer Bill Ward, they deserve a deep bow for the effort. They've replaced the complex "God Is Dead?" with the less demanding riffplod of "Age of Reason" to accompany "End of the Beginning" ("or the beginning of the end?") as the two judicious selections from their current "13," a well-crafted statement that deserves the stage time. Otherwise you get a pared-down version of last year's "Gathered in Their Masses" DVD, recorded in Australia just after Sab's reunion; although Ozzy looks rather ill in that one, I'm guessing by now he'll have synchronized with the momentum of a group traveling the world, soaking up the love of the faithful. That's the life Ozzy would always live if he could. Gonna get thunderous under the waning crescent moon. At the Hollywood Bowl, 2301 Highland Ave., Hollywood 90068; 7:30pm; $88-$272 (some seats still available); www.ticketmaster.com.
Sun. April 27 -- Pianist Vardan Ovsepian has proved an invaluable sideman for his jazz versatility and classical chops, and he's well worth hearing for his own dramatic, emotional, nongeneric creations. At the Blue Whale on the third level of Weller Court Plaza, south of East First Street between South Los Angeles Street and South San Pedro Street, Little Tokyo 90012; 9pm-midnight; $15; parking $5 underneath off Second Street at the sign of the P in a circle; (213) 620-0908; www.bluewhalemusic.com.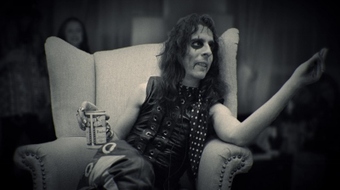 Wed. April 30 -- Do you dig Alice like I do? "Super Duper Alice Cooper," an innovative "doc opera" by filmmaker Reginald Harkema, premieres for one night only at cinema palaces around the country. Locally, it's at the NoHo 7, 5240 Lankershim Blvd., North Hollywood; and at the Playhouse 7, 673 E. Colorado Blvd., Pasadena; both at 7:30pm. Your next chance is June 25 at the Westwood 7.
Thurs. May 1 -- New Zealand death trio Ulcerate lurch with an irresistible jagged relentlessness born of more than a decade's shovelin'. With Lake of Blood, Childrenofgod, Doesn't Matter. At Complex, 806 E. Colorado St., Glendale 91205; 9:30pm; $10; 21+; full bar; www.complexla.com; (323) 642-7519.
* * *
Read Don Heckman's jazz picks here and MoshKing's metal listings here. Read John Payne's plutonic Bluefat.com here.