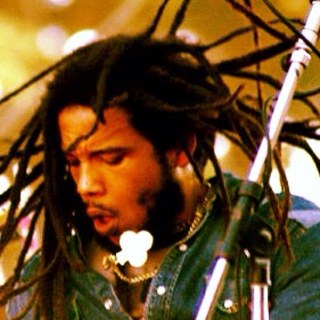 Fri. May 16 -- The rawest and deepest-rooted of Bob's clan, Stephen "Ragga" Marley, conjures the rhythmic hypnotism. At House of Blues, 8430 Sunset Blvd., West Hollywood 90069; 8:30pm; $29.50; (323) 848-5100; www.livenation.com.
Fri.-Sat. May 16-17 -- Dynasties aside, trumpeter Miles Evans successfully fuses the soul & sensuality of his namesake (Davis) and dad (Gil). I like it that they've covered Traffic's "Freedom Rider." At Catalina Bar & Grill, 6725 Sunset Blvd., Hollywood 90028; 8:30pm; $25; (323) 466-2210; www.catalinajazzclub.com.
Sat. May 17 -- A delightful house-concert opportunity: subtle acoustic world uniters Quarteto Nuevo (Christopher Garcia, Jacob Szekely, Kenton Youngstrom & Damon Zick) co-bill with the fresh modern passion of the Cathleen Pineda Quartet (the pianist-composer plus Gavin Templeton, Hamilton Price & Tina Raymond). A presentation of lthe Carriage House Concert Series at 1215 Garfield Ave., South Pasadena 91030; 7pm; $20 (students & seniors $1); reception follows.
Sat. May 17 -- Microfest presents the topflight microtonally tuned piano duo of Vicki Ray & Aron Kallay, playing Charles Ives and Ennio Poppe. Prettier than you think. At Villa Aurora, 520 Paseo Miramar, L.A. 90271; 4pm; $20; check here for tickets and details of shuttle service.
Sat.-Sun. May 17-18 -- You'll find all kinds of artists at the Santa Fe Art Colony's Open Studio Weekend, but only one Wild Don Lewis, a.k.a. Small Drone Orchestra, performing his bass/synth sustainments in his darkened Studio 107 on Saturday at 4pm and 7pm, and Sunday at 1pm and 4pm; if you don't arrive at those times, you can still immerse in the constantly playing recorded versions. At Santa Fe Art Colony, 2401 S. Santa Fe Ave., downtown 90058; get details about programs, food/drink etc. here.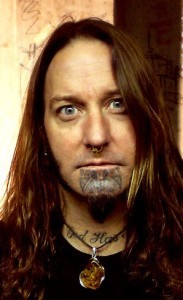 Tues. July 20 -- Dez Farfara and DevilDriver have evolved into wide-ranging explosion of epic heat and songcraft; try their current "Winter Kills" for proof. With popular post-thrashers Whitechapel, plus Carnifex, Revocation, Rivers of Nihil. At House of Blues, 8430 Sunset Blvd., West Hollywood 90069; 6pm; $29; (323) 848-5100; www.livenation.com.
Wed. July 21 -- Otep Shamaya plus her current abetters are Otep, changing masks and styles at will but always committed to the human revolution. Five or so other bands support. At the Whisky, 8901 Sunset Blvd., West Hollywood 90069; doors 7pm; $20; www.whiskyagogo.com; (310) 652-4202.
* * *
Read Don Heckman's jazz picks here and MoshKing's metal listings here. Read John Payne's plutonic Bluefat.com here.