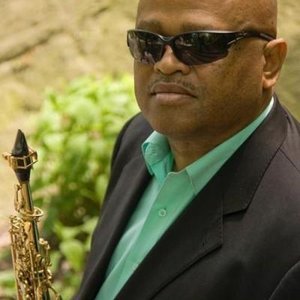 Fri. May 23 -- Saxist Azar Lawrence takes giant steps to the sky with his vet quartet, featuring pianist Theo Saunders, trumpeter Brian Swartz, bassist Jeff Littleton and, returning from a few months' absence, wildbashing former Miles/Weather Report drummer Alphonse Mouzon. At LACMA, 5905 Wilshire Blvd., LA 90036; 6-8pm; FREE; take a look at the museum's excellent Friday summer jazz schedule here.
Fri.-Sun. May 23-25 -- Your living link to the classic soul jazz of the '50s, guitarist Kenny Burrell, leads a versatile quintet. At Catalina Bar & Grill, 6725 Sunset Blvd., Hollywood 90028; 8:30 & 10:30pm; $25-$30; (323) 466-2210; www.catalinajazzclub.com.
Sat. May 24 -- The Blue Notable jazz of trumpeter Elliott Caine plus an old Italian steakhouse make for a simpatico combination. At Colombo's Restaurant, 1833 Colorado Blvd., Eagle Rock 90041; 9:30pm-midnight; no cover; (323) 254-9138.
Sat.-Sun. May 24-25 -- The John Daversa Contemporary Big Band is the trumpeter's idea of contemporary as in now, not as in Kenny G. He's got 17 members including four trombonists, no less. Where they gonna put 'em, in your lap? At the Baked Potato, 3787 Cahuenga Blvd. West, Studio City 91604; 9:30 & 11:30pm; $25; (818) 980-1615; www.thebakedpotato.com.
Tues. May 26 -- Singer and jazz-scene uniter Cathy Segal-Garcia celebrates her birthday with four sets combining many superfine musicians including Chuck Manning, Brad Dutz, Jeff Richman and Edwin Livingston. At the Blue Whale on the third level of Weller Court Plaza, south of East First Street between South Los Angeles Street and South San Pedro Street, Little Tokyo 90012; 9pm-midnight; $10; parking $5 underneath off Second Street at the sign of the P in a circle; (213) 620-0908; www.bluewhalemusic.com.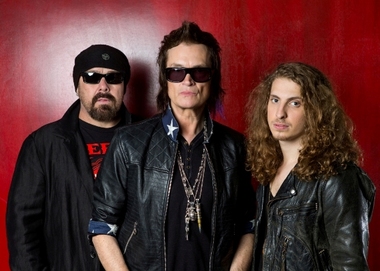 Wed. May 28 -- Every apparition of Glenn Hughes (bassist & singer with Trapeze, Deep Purple, Black Country Communion) marks an event, and his new California Breed is no exception. On its just-released debut album, producer Dave Cobb encouraged this archetypal power trio to record basically live to tape in the studio, turning loose the ever-more-phenomenal drum whomper Jason Bonham (carried over from BCC) to fill up the space with an avalanche of spontaneous rhythmic invention. Young Andrew Watt made big noise with a wide assortment of vintage guitar tones, channeling his few solos into concise bursts of well-wrought melody. And Hughes sang his ass off on a selection of tunes that flash on Led Zeppelin, Free and revved-up R&B. The whole thing echoes and sloshes with joyful abandon, and if California Breed lacks the jam power that Joe Bonamassa brought to Black Country, it nevertheless satisfies like a gallon o' chowder. With Drug the Kids, The Aviators. At the Whisky, 8901 Sunset Blvd., West Hollywood 90069; www.whiskyagogo.com; 8pm; $27; (310) 652-4202.
* * *
Read Don Heckman's jazz picks here and MoshKing's metal listings here. Read John Payne's plutonic Bluefat.com here.