Sat. May 10 -- Trumpeter Elliott Caine's quartet (pianist Gary Blumer, bassist Trevor Ware, drummer Kenny Elliott) lays down the truthful post-bop. At Colombo's Restaurant, 1833 Colorado Blvd., Eagle Rock 90041; 9:30pm-midnight; no cover; (323) 254-9138. also in pasa.
Mon. May 12 -- Kadavar sludge up yer pistons as only a determined German trio can, adding precision and compositional acuity to the smokable mix. And it's not too late for them to hire a singer. With compatible rumblers The Shrine and Arctic. At the Roxy, 9009 Sunset Blvd., West Hollywood; 7:30pm; $15; all ages; (310) 278-9457; www.ticketmaster.com.
Tues. May 13 -- Who says you gotta have Celtic roots? Glad to see Taiwan's shreddin' Chthonic enlisted in the beer & battle Paganfest tour this year with Korpiklaani (Finland), Turisas (Finland), Varg (Germany) and Winterhymn (USA). At House of Blues, 8430 Sunset Blvd., West Hollywood 90069; 6pm; $35; (323) 848-5100; www.livenation.com.
Tues. May 13 -- Wino Weinrich has figured out how to keep his wheels turning: play in a lot of bands. St. Vitus might be his most influential one; they cemented a now-long-running tradition of U.S. doom-rock revivalism with their 1986 "Born Too Late" album, which they perform tonight in its entirety. Plus Sons of Huns. At the Echo, 1822 Sunset Blvd., Echo Park 90023; 8pm; $18; 18+; (213) 413-8200; www.attheecho.com.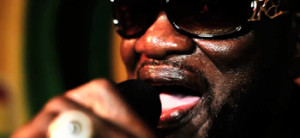 Wed. May 14 -- At last, the great Jamaican record producer (and creator of many radical classic dubs) Niney the Observer spins into our town. Yes, AND he's got original musicians Fully Fullwood (bass), Tony Chin (guitar) and Santa Davis (drums) with him. Big event. Dub Club at the EchoPlex, 1154 Glendale Blvd., Echo Park 90026; doors 9pm; $15; 21+; www.attheecho.com.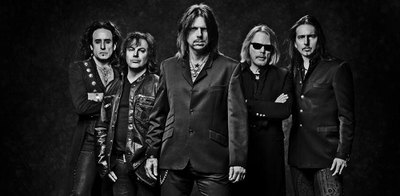 Thurs. May 15 -- Against all expectation, the versions of Thin Lizzy that toured years after the death of founder-singer-songwriter Phil Lynott turned out to be much more than tribute bands. So we shouldn't have been too shocked when Lynott foil and sole consistent link Scott Gorham rounded up the Lizzy spinoff Black Star Riders and whipped out an album of original tunes produced by Kevin "Caveman" Shirley, and it turned out to be not only one of the best hard-rock releases of last year, but equal to the best of Lizzy. I interviewed Gorham whilst hacking up a golf course a solar circuit ago, but it's taken until now for the powerful lineup of Gorham (guitar), Ricky Warwick (vocals), Damon Johnson (guitar), Marco Mendoza (bass) and Jimmy DeGrasso (drums) to get themselves into an L.A. club. (BSR are also recording a new record with Def Leppard's Joe Elliott at the knobs.) Buy the "All Hell Breaks Loose" album right now, so you can sing along with the tunes when you see the band. Gonna be tops. In an odd twist, BSR share the bill with another outfit (Skid Row) playing without their original singer (Sebastian Bach); they cut a solid EP in 2013. Stonebreed opens. At the Canyon Club, 28912 Roadside Drive, Agoura Hills 91301; 8pm; $30; (818) 879-5016; www.canyonclub.net.
* * *
Read Don Heckman's jazz picks here and MoshKing's metal listings here. Read John Payne's plutonic Bluefat.com here.