Last month I noted the mini-torrent of current releases by guitarists associated with Ozzy Osbourne, and I began the survey with
"Catacombs of the Black Vatican" by Black Label Society, the long-running project of Zakk Wylde (Ozzy 1987-1995 and 2001-2009). Now I'm gonna catch up with Joe Holmes (1995-2001), Jake E. Lee (1983-1987) and Gus G. (2009-present).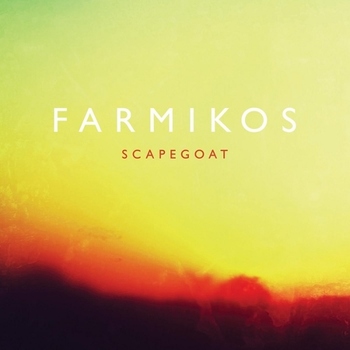 Farmikos (five download-only songs)
Farmikos guitarist Joe Holmes don't get the props, cuz he shreds on no Ozzy studio albums (although he co-wrote some super songs on 2001's "Down to Earth"), and nobody who saw him at all those Ozzfests knows what he looks like due to the curtain of hair over his dustbowl mug. On the level of technique and fluidity, though, he ranks right alongside Randy Rhoads and the rest.
Farmikos is releasing its material piecemeal, with no hard copies -- five songs so far. Good strategy? History will judge, but there's no question about this band's power, commitment and distinction. Freshest dark melodic metal I've heard this year.
What a sound. Abetted by engineer Rick Mouser and recorded to tape, this stuff squirms and stings all over you like a swarm of jellyfish in a surging surf. The rhythms are often tricky yet hardnosed and nasty. Tempos shift up and grind down. Singer Robbie Locke screams out his demons with true desperation and virtuoso command.
Holmes matches the passion -- his leads skid, scramble and boil over as if released from prison; his greasy palms milk the riffs for every ounce of bile and horror. It doesn't hurt to have the grim weight of Bad Religion drummer Brooks Wackerman and Metallica bass earthman Robert Trujillo platforming him like a sumo mound; despite their other commitments, these dudes feel like a band.
Brent Hoffort of My Own Machine gets credit as "writing collaborator," and if that means he helped with the lyrics, good for him. The words pull plenty of vivid poetry without getting overspecific, so the mood stays on a universal plane: "He eased his way into the broken stream of city sidewalk against the minds of everyone" ("Exit Stencils"); "See the maggot in your own eye, pink, fat, eternal" ("Spoon and Sun").
Although Farmikos grows its own updated industrial/metal bent, influences creep in, like the Zeplike "Immigrant Song" octave riff and background vocal wail on "The Sound of My Gun," and especially several Alice in Chains homages in the vocal harmonies and even some of the lead singing, which I would have sworn was AIC guitarist Jerry Cantrell himself (not late singer Layne Staley) if Farmikos admitted any direct connection.
I could do without the name Farmikos, which seems to reference the Greek word for sorceror or alchemist, but instead makes me think of farms, and there ain't many less agricultural bands than this. What I do like is to play these songs again and again until I bang skulldents in the wall.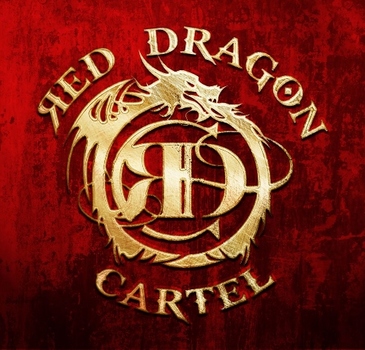 Red Dragon Cartel (Frontiers)
Thanks to latter-day Ozzy producer Kevin Churko, axman Jake E. Lee's Red Dragon Cartel reeks with evil noise too. It's more of an '80s metal thing at heart, though, with substantial undercurrents of blues.
Cartel singer D.J. Smith can get a tad screechy, but he doesn't wear out his welcome, grabbing the mike on only five out of 10 songs. Cheap Trick's Robin Zander demonstrates his range and feel on the rumbly "Feeder," the record's most probable hit. Early Iron Maiden throatman Paul Di'Anno embodies the weary barfly, eliminating the last trace of rockabilly innocence from "Wasted." In This Moment's Maria Brink drips with raspy hatred on the slow stumble "Big Mouth." And Canadian belter Sass Jordan (who played Janis off-Broadway) pulls off a properly over-the-top white blues thing on "Redeem Me."
The schizo voicework and bassist Ronnie Mancuso's eclectic songwriting work against a unified impression, and although Lee reinforces his topmost mastery of multiple guitar sounds and techniques (electric strumming, echoing chords, jitter-wrist riffing, tastefully speedy metal soloing), his very versatility emphasizes the Frankenstein nature of this project. Still, the individual songs are mostly diggable, like the woozy "Slave" and the surprise concluding piano instrumental, a beautiful throwback to Lee's childhood classical training.
After his massive contributions to heavy rock with Ozzy and Badlands, Jake E. Lee has been missed for a long time. Hope he stays in the game.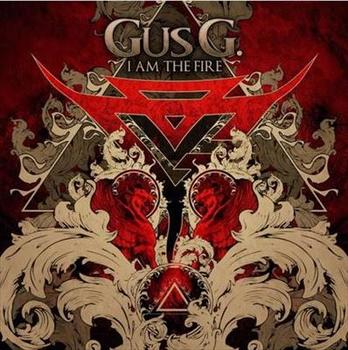 Gus G., "I Am the Fire" (Century Media)
Fleet Gus G. sounds happiest when he locks singers out of the studio and just lets fingers fly on the tumbling "Vengeance" and the thrashy "Terrified." Otherwise Mats Levén's bench-pressing vocals give the Ozzy/Firewind guitarist's debut solo slab a generic power-metal feel; guest vocalists Alexia Rodriguez, Jacob Bunton, Michael Starr and Jeff Scott Soto don't change that channel. Guest bassists David Ellefsen, Billy Sheehan and Kevin Churko contribute individual shadings on a few songs without breaking the mold of Mr. G.'s dynamic but identity-free production. Favorite track with vocal: the sweetly heroic trudge ballad "Dreamkeeper," whereon Tom S. Englund adds a touch of subtlety to the singing and Gus offers his most compositional twiddling. Hard to imagine this very capable but one-dimensional musician offering Ozzy Osbourne much in the way of future songwriting should Ozzy ever make another solo album, which I'll lay 2-to-1 odds will happen in about 2.5 years.
* * *
1982 Randy Rhoads stand-in Brad Gillis appears on yet another new Night Ranger album coming out in a couple weeks. You don't need to hear from me on that one.