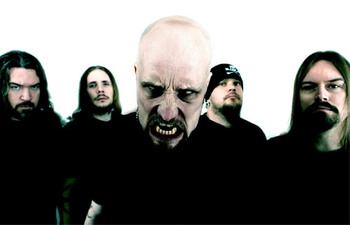 Fri. June 6 -- Sweden's Meshuggah celebrate a quarter-century of brain-wringing rhythms and guitars with too many strings. Guitarist Mårten Hagström told Blabbermouth he likes the band's more organic direction, and they're fascinating onstage; read my 2012 LA Times live review here. At the Wiltern, 3790 Wilshire Blvd., LA 90010; 7pm; $43; (213) 388-1400; www.livenation.com.
Fri. June 6 -- My Ruin effin rock, with Mick Murphy's riffslaught dropping a li'l more on the '60s side of heaviness on their current "The Sacred Mood" as Tairrie B. lays an occasional film of melody over her screamin' helltrip. With Crowned by Fire, Silvergun, Bliss 53. At the Whisky, 8901 Sunset Blvd., West Hollywood 90069; 7pm; $13; www.whiskyagogo.com; (310) 652-4202.
Fri.-Sat. June 6-7 -- Who's got the specially built instruments and the musicians who understand the Harry Partch aesthetic through years of practice? The CalArts-based ensemble Partch, and that's about it. At REDCAT, 631 W. Second St., downtown 90012; 8:30pm; $25 (students $20); www.redcat.org.
Sat. June 7 -- Zakk Wylde's Black Label Society sound like a rockin' graveyard but deliver like survivors; read my review of their new "Catacombs of the Black Vatican" here. Fear Factory-Killswitch Engage-All Shall Perish spinoff Devil You Know opens. At the Henry Fonda Music Box Theater, 6122 Hollywood Blvd., Hollywood 90028; 8pm; $35-$40; (323) 464-0808; www.fondatheatre.com.
Sat. June 7 -- Two chix, two dudes, two guitars and two cases o' Jack are all Nashville Pussy need to get dirty, drunk & hilarious. Current album: "Up the Dosage." Sample song title: "The South's Too Fat To Rise Again." With Catl, Yawpers. At the Whisky, 8901 Sunset Blvd., West Hollywood 90069; doors 7pm; $15; www.whiskyagogo.com; (310) 652-4202.
Sat. June 7 -- Bombastic Meatbats cut off yer head and fly that tumultuous hallucinatory jam down yer neck. Featuring Chad Smith (Chilis), Jeff Kollman (Cosmosquad), Ed Roth and Kevin Chown. At the Baked Potato, 3787 Cahuenga Blvd. West, Studio City 91604; 9:30 & 11:30pm; $30; (818) 980-1615; www.thebakedpotato.com.
Wed. June 11 -- New avant trio at an old venue that never used to present weird music: the drums, guitar and winds of Alex Jenkins, Ross Hammond & Vinny Golia. What, no karaoke tonight? At Grand Star Jazz, 943 N. Broadway, Chinatown 90012; 9:30pm; $10; www.grandstarjazzclub.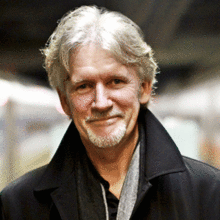 Thurs. June 12 -- Maybe the flowery nature of his pianistics keeps me at arm's length from two-time Grammarian Alan Broadbent, but I appreciate the complexity of his harmonic conceptions. A presentation of the Jazz Bakery's Movable Feasts at the Kirk Douglas Theater, 9820 Washington Blvd., Culver City 90232; 8pm; $35 ($20 students); www.jazzbakery.org.
Thurs.-Fri. June 12-13 -- Taylor Eigsti is a damned versatile and accomplished pianist, made more appealing cuz at 29 he no longer has that "child prodigy" albatross around his neck. He's solo on Thursday, with a trio on Friday. At the Blue Whale on the third level of Weller Court Plaza, south of East First Street between South Los Angeles Street and South San Pedro Street, Little Tokyo 90012; 9pm-midnight; $15; parking $5 underneath off Second Street at the sign of the P in a circle; (213) 620-0908; www.bluewhalemusic.com.
* * *
Read Don Heckman's jazz picks here and MoshKing's metal listings here. Read John Payne's plutonic Bluefat.com here.