Fri. Nov. 28 -- Spirit-jazz fans in the Claremont-Ontario area are always asking, "How come Dwight Trible never brings his ecstatic richness and his deep-rhythm band out here?" Your prayers have been answered. A benefit for the Lawson Bush IV Scholarship Fund at Immanuel Praise Fellowship, 9592 Seventh St., Rancho Cucamonga 91730; 6pm; $25-$50; tickets here.
Sat. Nov. 29 -- Another reason to decamp from the godless crater of Los Angeles: Our own anointed bloodline of Coltrane, saxist Azar Lawrence (who logged time with McCoy Tyner, Elvin Jones and Miles Davis), levitates the house with his all-star ensemble featuring hot trumpeter Nolan Shaheed, soulful pianist Theo Saunders, nimble-fingered bass legend Henry Franklin and pugilistic Weather Report drummer Alphonse Mouzon. At Roscoe's Seabird Jazz Lounge, adjacent to Roscoe's Chicken & Waffles, 730 E. Broadway, Long Beach 90802; $15 plus drink minimum; 9pm-1am; (562-787-0899); www.seabirdjazzloungelbc.com.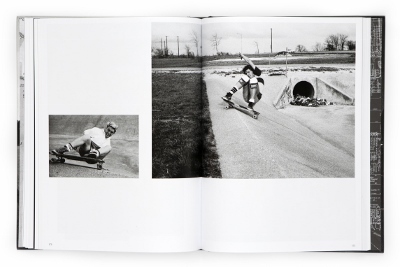 Sun. Nov. 30 -- SST producer, banjo plucker and raconteur Spot, making an infrequent L.A. appearance, entertains in his own individualistic manner with the aim of getting you to buy the new book of excellent photos he took documenting the historic late-'60s-to-early-'80s SoCal beach-skateboard-punk scene (and buy it you will, here if you can't come tonight or Wednesday). Spot at 6pm, Bandini Mountaineers at 5pm, Buzz Clifford at 7pm. At Café NELA, 1906 Cypress Ave., Glassell Park 90065; 8pm; $10; beer only; 21+; www.cafenela.net.
Wed. Dec. 3 -- Spot signs his highly giftable pitcher book, which by the way is called "Sounds of Two Eyes Opening." At Amoeba Music, 6400 Sunset Blvd., Hollywood 90028; 7pm; (323) 245-640; FREE.
* * *
Read Don Heckman's jazz picks here and MoshKing's metal listings here. Read John Payne's plutonic Bluefat.com here.