Sat. Nov. 8 -- Alaskan melodic ragers 36 Crazyfists celebrate their 20th anniversary while woofer Richie Cavalera fronts the hard-driving modern-metal machine known as Incite. With Skinlab, All Hail the Yeti, Lost Marauders. At Club Los Globos, 3040 Sunset Blvd., Echo Park 90026; 8:30pm; $15; www.clublosglobos.com; (323) 207-6686.
Sun. Nov. 9 -- Obihiro Cowboys are a great crew of veteran brass improvisers: cornetist Bobby Bradford (very active lately), drummer Joseph Mitchell, you-tuba William Roper and trombonist Michael Vlatkovich. It won't hurt, I promise. Jazz Vespers at Northridge United Methodist Church, 9650 Reseda Blvd., Northridge 91324; 6pm; free I think.
Sun. Nov. 9 -- Pianist Richard Sears, a bright light for the next generation of mainstream jazz, teams with the previous generation via seasoned bassist Putter Smith, plus saxist Sam Grendel and drummer Kevin Yokota. "Performing standards and originals," he says, the way the Founding Fathers used to do it. At the Blue Whale on the third level of Weller Court Plaza, south of East First Street between South Los Angeles Street and South San Pedro Street, Little Tokyo 90012; 9pm-midnight; $10; 21+; parking $5 underneath off Second Street at the sign of the P in a circle; (213) 620-0908; www.bluewhalemusic.com.
Sun. Nov. 9 -- SASSAS's "Soundshoppe" offers another chance to join random electronic-experimental musicians in a gleeful free jam, or just watch. The guest organizer today is a perfect choice: Wild Don Lewis (Small Drone Orchestra). At Center for the Arts, 2225 Colorado Blvd., Eagle Rock 90041; 1pm; FREE; www.sassas.org.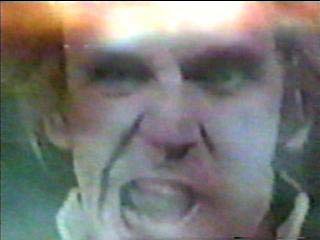 Sun. Nov. 9 -- There warn't many labels spewin' L.A. punk back in '78, so Dangerhouse Records was about half the ballgame. Behold the wonder as several bands from that sacred label reuinte: Weirdos, Avengers, Deadbeats (with Geza X), Rhino 39, Alleycats and special guests. Buy me a beer and I'll bore you about seeing these progenitors at the original Masque. At the EchoPlex, 1154 Glendale Blvd., Echo Park 90026; 4pm; $25; all ages (bring your grandchildren); www.attheecho.com.
Mon. Nov. 10 -- The departure of original guitarist K.K. Downing and the arrival of the current "Redeemer of Souls" featuring new axman Richie Faulkner left me feeling a tad dull about British steelworkers Judas Priest -- nothing really off, just lacking a certain spark. Nevertheless, mighty singer Rob Halford and the gang have a hit catalog ("Breaking the Law," "Living After Midnight") they could draw on for weeks, and they've recently shown confidence in the new record by slotting four songs from it into their set (a commendable practice) along with non-obvious classics like "Jawbreaker" (from 1984's "Defenders of the Faith") and "Beyond the Realms of Death" (from 1978's "Stained Class"). With metal parodists Steel Panther. At Nokia Theater LA Live, 777 Chick Hearn Court, downtown 90015; 7pm; $40-$100; www.axs.com.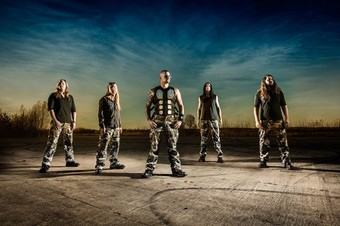 Mon. Nov. 10 -- The heavy drinkin' songs of Swedish warriors Sabaton made combat sound like so much fun that I blew up my water heater, lay in my basement for eight days with an infected shrapnel wound, contracted dysentery and survived by eating the rats that swarmed over my severed foot -- the least I could do in the noble cause of metal. With Sirion, Dagherus, more. At the Whisky, 8901 Sunset Blvd., West Hollywood 90069; doors 7pm; $20; www.whiskyagogo.com; (310) 652-4202.
Tues. Nov. 11 -- Arch Enemy will never enlist another frontperson to match the fierce charisma of Angela Gossow, but when she stepped back, Alissa White-Gluz of the Agonist was the ideal replacement, and A.E.s new "War Eternal" keeps up guitarist Michael Amott's time-tempered energy while adding some welcome sonic diversions. (Too bad for the Agonist, who are a fine band.) Long-running German thrashers Kreator support, along with the tight SoCal twin-guitar attack of Jill Janus and Huntress, plus Starkill. At House of Blues, 8430 Sunset Blvd., West Hollywood 90069; 7pm; $26; (323) 848-5100; www.livenation.com.
* * *
Read Don Heckman's jazz picks here and MoshKing's metal listings here. Read John Payne's plutonic Bluefat.com here.