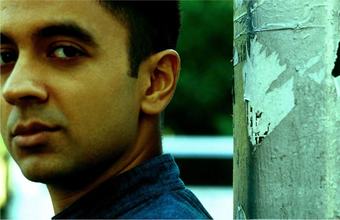 Fri. Dec. 5 -- Vijay Iyer has always seemed like a pianist with so many ideas that the keyboard couldn't contain them. Now he's knocking down walls in new directions: with a reimagining of Stravinsky's "Rite of Spring" (his ensemble includes guitarist Marcus Gilmore and violinists Miranda Cuckson and Michi Wiancko, conducted by Steven Schick, collaborating with filmmaker Prashant Bhargava), and with "Mutations" (Iyer with a string quartet featuring Cuckson, Wiancko, Kyle Armbrust and Kivie Cahn-Lipman). This adventure will excel; Iyer never strikes out. A CAP presentation at UCLA's Royce Hall; 8pm; $35-$67; www.cap.ucla.edu.
Fri. Dec. 5 -- Tuneful Arkansas doomsters Pallbearer load the hearse with Solstafir, Mortals. At the Roxy, 9009 Sunset Blvd., West Hollywood; 8pm; $14; (310) 278-9457; www.theroxy.com.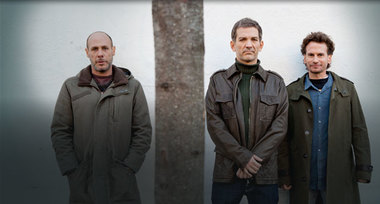 Sat. Dec. 6 -- A bill almost too good to be true: Ultrasensitive philosopher-pianist Brad Mehldau with his trio (drummer Jeff Ballard and longtime bassist Larry Grenadier), plus the boundless modern rockjazz energy of The Bad Plus (pianist Ethan Iverson, bassist Reid Anderson, drummer Dave King). Ultraserious art plus artful fun, everybody wins. At the Valley Performing Arts Center, 18111 Nordhoff St., Northridge 91330; 8pm; $30-$60; www.valleyperformingartscenter.com.
Sat. Dec. 6 -- Bass legend Ron Carter. Guitarist Russell Malone, whose concision impressed me when I saw him in a Jim Hall tribute. Nicaraguan pianist Donald Vega, who's been playing with both for years in this Golden Striker Trio. If you like music, you'll like this. A presentation of the Jazz Bakery's Movable Feasts at the Colburn School's Zipper Hall, 200 S. Grand Ave., downtown 90012; one show 8pm; $40 (add $20 for each student); www.jazzbakery.org.
Sat. Dec. 6 -- Git all yer grit in one place with the vintage evil New Orleans groan of Down, with English sludge contemporaries Orange Goblin, punk-plus from Bl'ast, and King Parrot. At the Wiltern, 3790 Wilshire Blvd., LA 90010; 7pm; $27-$54; (213) 388-1400; www.livenation.com.
Sat. Dec. 6 -- Don't take your kids to see Brian Walsh unless you want them to get weird ideas about getting creative with multiple wind instruments. "Soundspark," a SASSAS presentation at the Children's Theater in West Hollywood Library, 625 N. San Vicente Blvd., West Hollywood 90069; noon; FREE.
Sat. Dec. 6 -- Spot signs and sells his photo book. I don't think he's playing, but you can read my review of his gig last Sunday here. At Arcana Bookstore at the Historic Helms Bakery, 8675 Washington Blvd., Culver City 90232; 4pm; (310) 458-1499.
Sat. Dec. 6 -- What do you have to do to get a two-day festival dedicated to you? Be as original a guitarist as CalArts' Miroslav Tadic. The action starts tonight with Epically Cracked, Thomas Leeb, Tristan Aronovich, Pete Morris, Moss Man. Next to Golden Road Brewing at 4520 Cutter St., L.A. 90039, 7pm; cheap.
Sun. Dec. 7 -- The Miroslav Tadic Slavster Fest barrels forward with Joe LoPiccolo, Motoko Honda, Ned Clark, Goh Kurosawa, Milen Kirov, Mon David, Woody Aplanalp. Hey, this looks like fun. At Curve Line Space Gallery, 1577 Colorado Blvd., Eagle Rock 90041; 4pm; cheap.
Sun. Dec. 7 -- Kenny Barron & Dave Holland do a duo. Vet pianist Barron likes the format; I remember the sensitive stuff he did with Stan Getz. And bassist Dave Holland (Miles Davis, lots of top stuff on his own) could play with anybody, but they chose each other. Aww . . . A Jazz Bakery presentation at the Nate Holden Performing Arts Center, 4718 Washington Blvd., LA 90016; 8pm (with Q&A at 7:30); $40, students $20; www.jazzbakery.org.
Sun. Dec. 7 -- Percussionist Nathan Hubbard (late of the excellent Cosmologic) reaps the simpatico best: guitarist G.E. Stinson, bassist Steuart Liebig and drummer Alex Cline; beautiful abstraction will ensue. Opening, the sax-drums duo of Alexander Vogel & Jonathan Saxon spin off from a path blazed by Trane & Elvin and Archie & Max. At Center for the Arts, 2225 Colorado Blvd., Eagle Rock 90041; 7pm; $10; (626) 795-4989.
Sun. Dec. 7 -- The semi-large ensemble Ethio-Cali are really catching on with their rhythmic Afro blend. At the Blue Whale on the third level of Weller Court Plaza, south of East First Street between South Los Angeles Street and South San Pedro Street, Little Tokyo 90012; 9pm-midnight; $15; 21+; parking $5 underneath off Second Street at the sign of the P in a circle; (213) 620-0908; www.bluewhalemusic.com.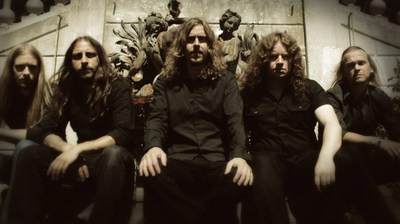 Tues. Dec. 9 -- The Swedish progressive-metal conspiracy colesces with the enduring and versatile Opeth, the dense melodic propulsion of In Flames, and the beer-fueled heavy riffs of Red Fang (from Portland, Oregon, the Stockholm of America). No black-metal church burners here, sorry. At Hollywood Palladium, 6215 Sunset Blvd., Hollywood 90028; 6:30pm; $40; www.livenation.com; (323) 962-7600.
* * *
Read Don Heckman's jazz picks here and MoshKing's metal listings here. Read John Payne's plutonic Bluefat.com here.