Sun. Jan. 4 -- Apophenia is the tendency to see order in chaos, but I feel like bassist Steuart Liebig, keyboardist Wayne Peet and drummer Alex Cline actually CREATE order in a way that might seem like chaos if you ain't paying attention (and they've been playing together for decades, so they can read one another's minds); world citizen Nels Cline, who's done more than any other guitarist to redefine his instrument's possibilities, sits in part of the way through. Steuart Liebig & Scott Walton also essay a mini-set to demonstrate the shadings and rhythms that two California bassists with a lot of seasoned mutual respect can conjure. Sacramento electric-guitar magnifier Ross Hammond, whom you might have been intending to check out, opens with a trio featuring bassist Max Johnson and the never-weary Alex Cline. At Center for the Arts, 2225 Colorado Blvd., Eagle Rock 90041; 7pm; $10; (626) 795-4989.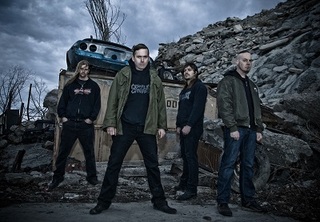 Mon. Jan. 5 -- San Diego's Cattle Decapitation have improbably proven the durability of abstract, dramatic, socially conscious, sometimes epic growl-metal, God bless 'em. With edgy grind from Seattle's Theories, the buzzy stop-start theatricality of Bad Acid Trip, the high-energy jolt of the long-running Fetus Eaters, and Doesn't Matter. Enough electricity to get ya through the rest of the week. At Club Los Globos, 3040 Sunset Blvd., Echo Park 90026; 8pm; $12; 18+; www.clublosglobos.com; (323) 207-6686.
* * *
Read Don Heckman's jazz picks here and MoshKing's metal listings here. Read John Payne's plutonic Bluefat.com here.