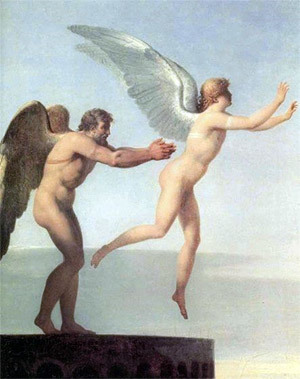 Riverrun past canals of Cali-Venice, ancient counterculturists prosperous penitent, return to resume the circle never ceasing.
Wildflowers Duo (openers of these doors in '96). Oguri butoh dance uncommon frenetic funny; Adam Rudolph Afrogarbed palmbeat skindrums Chicago train, buzz Tuvan throat. Oguri small twistfaced tightsuited look skyward receiving God seed, spread thighs giving birth, toss yo-yo, fish with dickpole, climb stairs tumble slowly down striking citizen, wrangle wind-jerked kite, cower demonlike at crucifix, climb wall inverted, walk zombie twitch, o taciturn.
Go: Organic Orchestra (Adam's double dozen). Hunting haunting quiet hooded extension. David Johnson vibro plates ponder history, Bennie Maupin bassclarinet in deep, Carlos Niño windchimes tiny cymbals on dunes centigrade. Scrambling bigness Adam extend two hands FOCUS signal. Fawntice Finesse pure flute blessing can't quell dark uprising. Randy Gloss bang tambourine self-taming. Break. Turbulent attack bring back Coltrane Leonine. Maupin soprano over plaintive pleistocene. Emily Hay & Ellen Burr draw big flutes, fire low. Dexter Story quiet hi ring cymbal, stretching lumber slumber bitter butterfly. Trembling fugue heavy Afro tango, rising disso thrills. Maupin BC shriek & wander. Aaron Kahn young shorn trumpet Spanish tinge. Stravinsky hush. Adam behead in rim right grateful. Crib Enemy big soft. Peace pace Alice Coltrane, Fawntice know inner melody. Ronit Kirchman amp violin psych FX burble to cameltrot, twitter uberplay. Steamroom sweat hesitation, Michael Birnbryer clean clar, David jazz flaming swan.
End first set. Thank you Adam unfallen.
* * *
Read my more linear 2010 review here. For a long time I've valued Go: Organic Orchestra as one of the most powerful and inspiring musical expressions you can find on this benighted planet.